You scream for affordable apartments, we scream for affordable apartments, we all scream for affordable apartments, because we're all tired of paying market rate.
Luckily, there are affordable apartments coming to the South Bronx. In fact, The Real Deal reported there might be more than 300 of them.
The city is currently planning to bring a 12-story, mixed-use building as part of its Melrose Commons Urban Renewal project in the southwest Bronx.
The city-owned site, located at 443 East 162nd Street, is currently planned for a 340,700-square-foot building.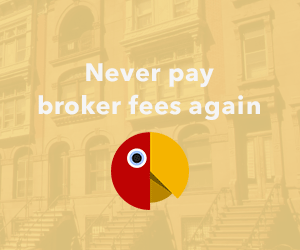 The project's developer, Les Bluestone's Blue Sea Development Corporation, filed a permit application on Monday.
In the building's 301,730 square feet of space, 25,640 square feet will be devoted to commercial use, and 13,300 will be dedicated to community space.
Plus, there will be those 303 affordable apartments we mentioned.
The plans for the building are sweet. There will be a fitness room on the ground floor, plus an outdoor recreation area on the eighth and 11th floors.
This building is all part of the Melrose Commons Urban Renewal Program. So, yes, the New York City Housing Department is making headway. They're redeveloping 30 blocks between Melrose Avenue and East 161st Street.
[anad]
The basis behind Melrose Commons was largely planned by South Bronx Residents. A community coalition led by Nos Quedamos partnered with the architecture firm Magnusson Architecture and Planning led the renewal initiative, which was signed into law in 1994.

The reason this particular site was chosen? Well, the city chose it as ideal for new residential, retail, and community space.

It's actually the last large city-owned vacant lot to be developed in the area - which is good news, as there's been recent buzz that the city is dropping the ball on developing vacant lots for affordable housing.

More details on the development will be released in June. In the meantime, you could apply for these excellent affordable housing options.
Of course, on the other hand, if you're not in the market for affordable housing, but you still want to save money on your next apartment, check out Oliver. Oliver gets rid of that pesky middleman dipping into your pocket for a broker's fee.
If you're still paying a broker to help you find an apartment, you're doing it wrong. Check out Oliver and start saving money on your next apartment.
Check out Oliver, the No-Fee Apartment Rental App Right Here.
[via The Real Deal]
[Feature Image Courtesy Inhabitat]