Take a break from your 9 to 5 in May with free activities like The People's Ball and more! We've rounded up a few transportive activities, whether you're itching for a taste of New Orleans or a journey to the 19th century. Here are a few fun happenings to add to your calendar.
Get Gala Ready for The People's Ball
On May 1, the evening before the Met Gala, BPL will host The People's Ball, a free event that welcomes New Yorkers of all backgrounds to showcase their individuality and display their distinctive style as they walk the runway and dance the night away in a safe, inclusive environment. Simply confirm your attendance by sending an RSVP, and feel free to show up in the most extravagant, daring, or imaginative attire possible. The People's Ball commemorates the library's 125th birthday. The event will be hosted by writers Scaachi Koul and Isaac Fitzgerald, and Rimarkable, Inyang Bassey, Opera Gaga, and Paris the Hip-Hop Juggler will also perform.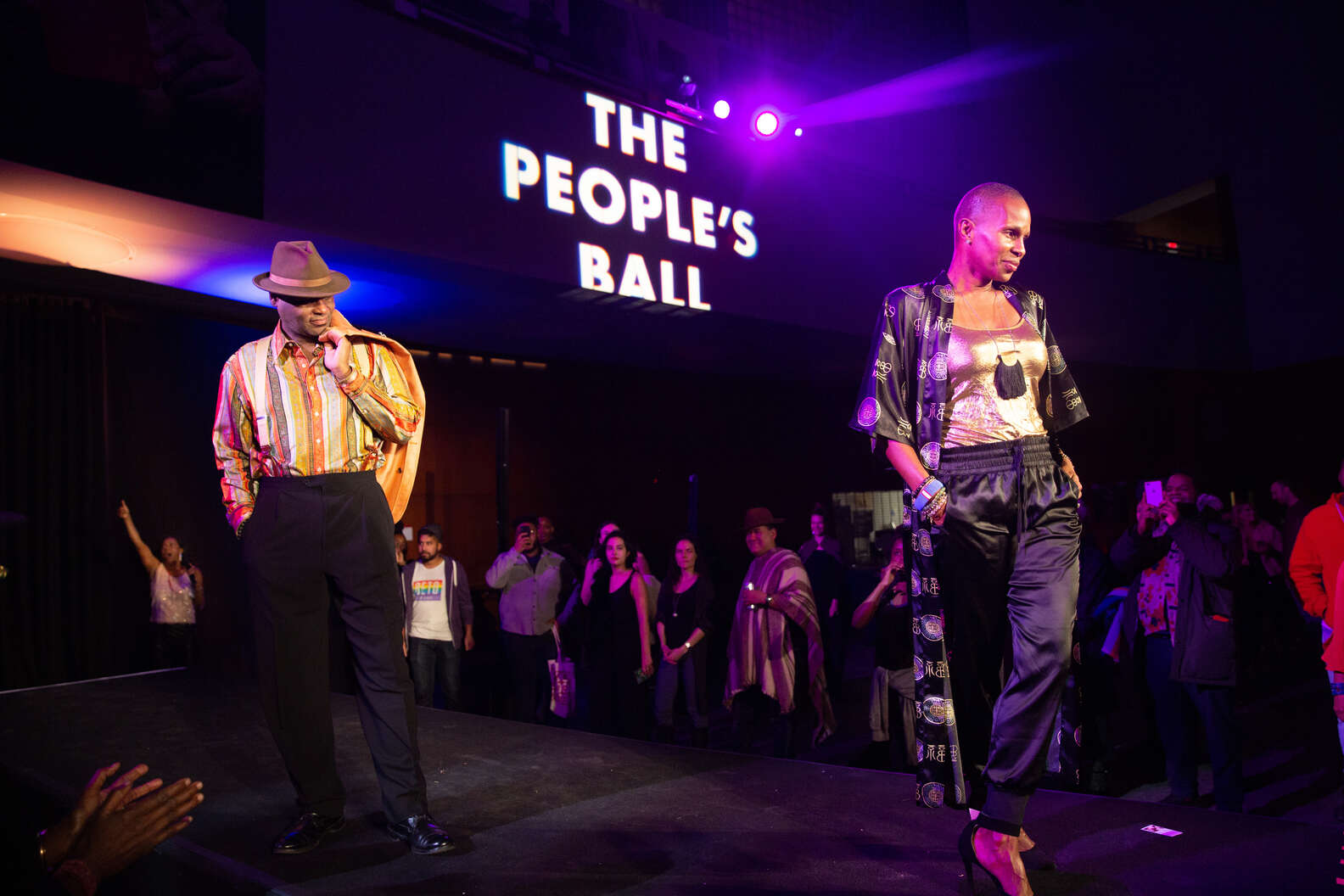 Photo by Gregg Richards, courtesy of Brooklyn Public Library
Take Part in the 9th Annual Global Day of Discovery
On May 18, 2023, enjoy the 9th annual Global Day of Discovery when more than 170 Renaissance Hotels properties around the world put on elevated experiences! The Renaissance New York Chelsea Hotel is urging guests to take part in spontaneous excursions that highlight the brand's newly revamped Evenings at Renaissance program and encourage them to discover local events that redefine evening hours. The popular Somewhere Nowhere lounge will host surprise evening performances as well as speakeasy-inspired cocktails to cap off the evening. Lily Aldridge, a cultural curator, has hand-selected the pieces in the curated vintage collection at Antiques Garage Market. Guests will find antique treasures and vintage finds during the day.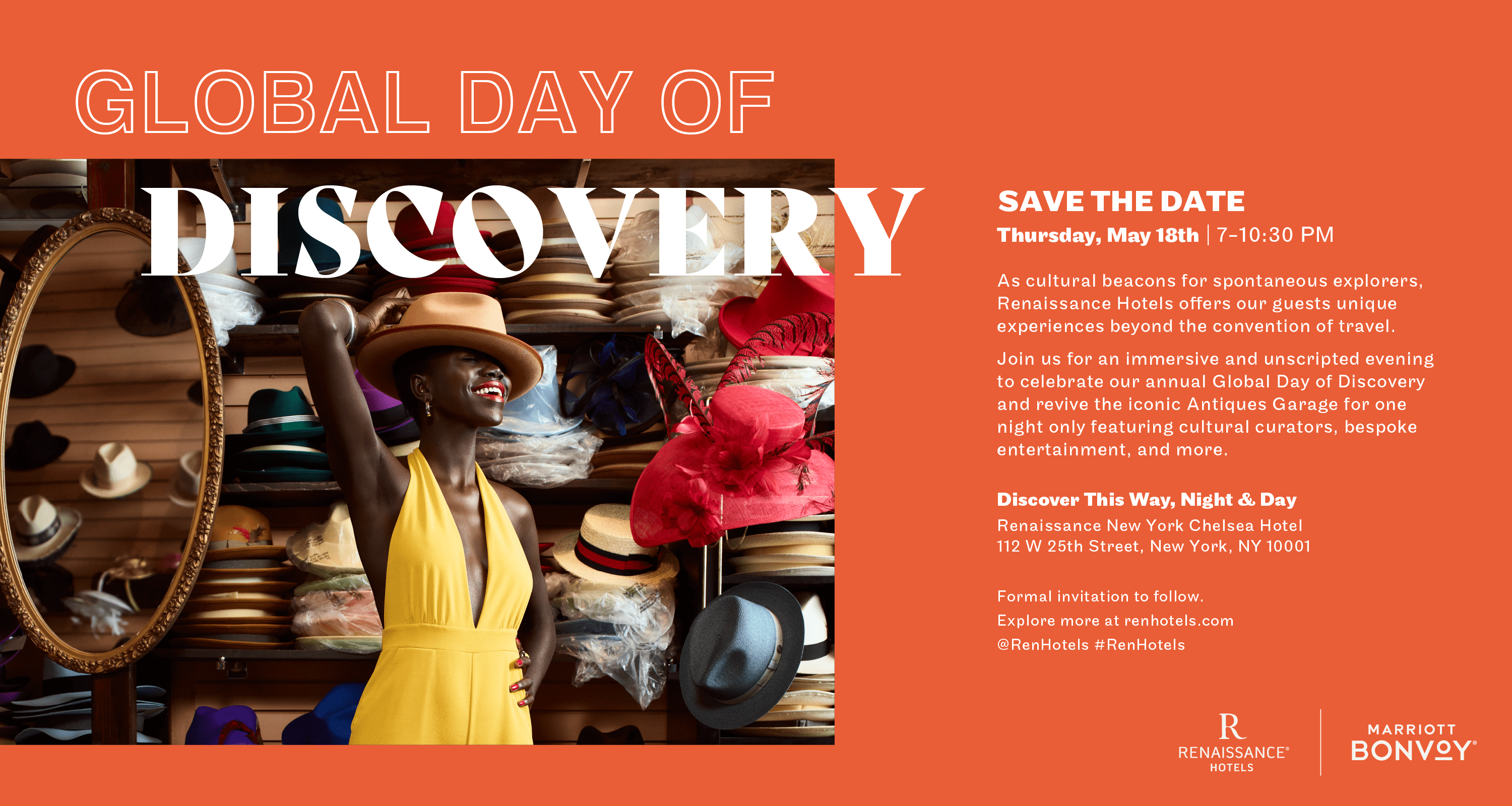 Renaissance Hotels
Shop and Sip at the Grand Bazaar
Shop at the Grand Bazaar NYC (100 W 77th Steet, Upper West Side), the curated indoor and outdoor market with 200 independent local artists, designers, craft-makers, specialty vintage and antique dealers, and artisanal food entrepreneurs! Score one-of-a-kind and limited-edition handmade fashion and accessories, art, home decor, leather goods, jewelry, and pottery, to rare vintage fashion and collectibles. The artist-driven market expects over 500,000 shoppers and over 1,000 curated independent merchants, every Sunday between 10 am and 5 pm.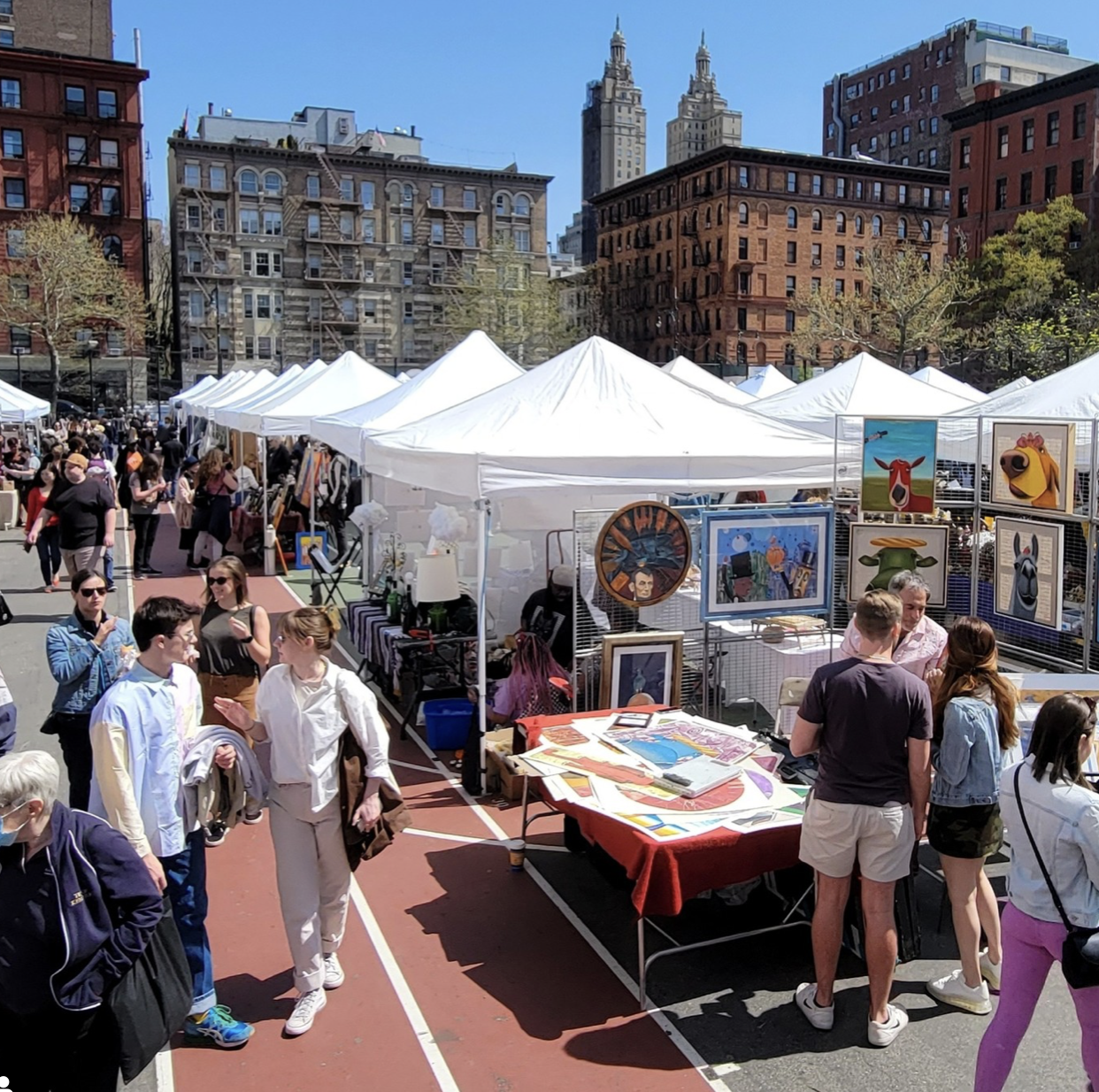 Grand Bazaar
Game on at Clinton Hall During Mixtape Bingo! on 5/8
Clinton Hall is hosting Mixtape Bingo! on Mondays, happening May 8th at their Williamsburg (247 Metropolitan Ave.) location! Enjoy great Supercraft beer, hard seltzers, wine, and a full bar menu alongside delicious food from Executive Chef Darryl Harmon like his signature Double Smashed Burger, Buffalo Cauliflower, Crispy Chicken Wings, Giant Pretzels, and more while getting your game on. Players will have a chance to win prizes. The action begins at 7:00 p.m. and is free to join. Guests can find more information by visiting, http://www.clintonhallny.com/
Clinton Hall
Join U Host at Crystal Lake for Crystal Queer bi-weekly Open Mic
Starting this May, the U Host? LGBTQ+ Open Mic is moving their residency to Crystal Lake (647 Grand St.) under the new name 💎Crystal Queer 💎 with shows on the first and third Monday of every month at 7:00 pm. Sign up via Google Form, receive your confirmation email, arrive for check-in by 6:45 and to enjoy a drink from the bar, get 4 minutes to work on your material and craft, and support your queer peers for a chance to win the Last Laugh Lottery! This fabulous open mic is brought to you by @queerandnowcomedy and co-hosted by the extraordinary @itjora @griffinleeds @riylanmills and @wamorrison95.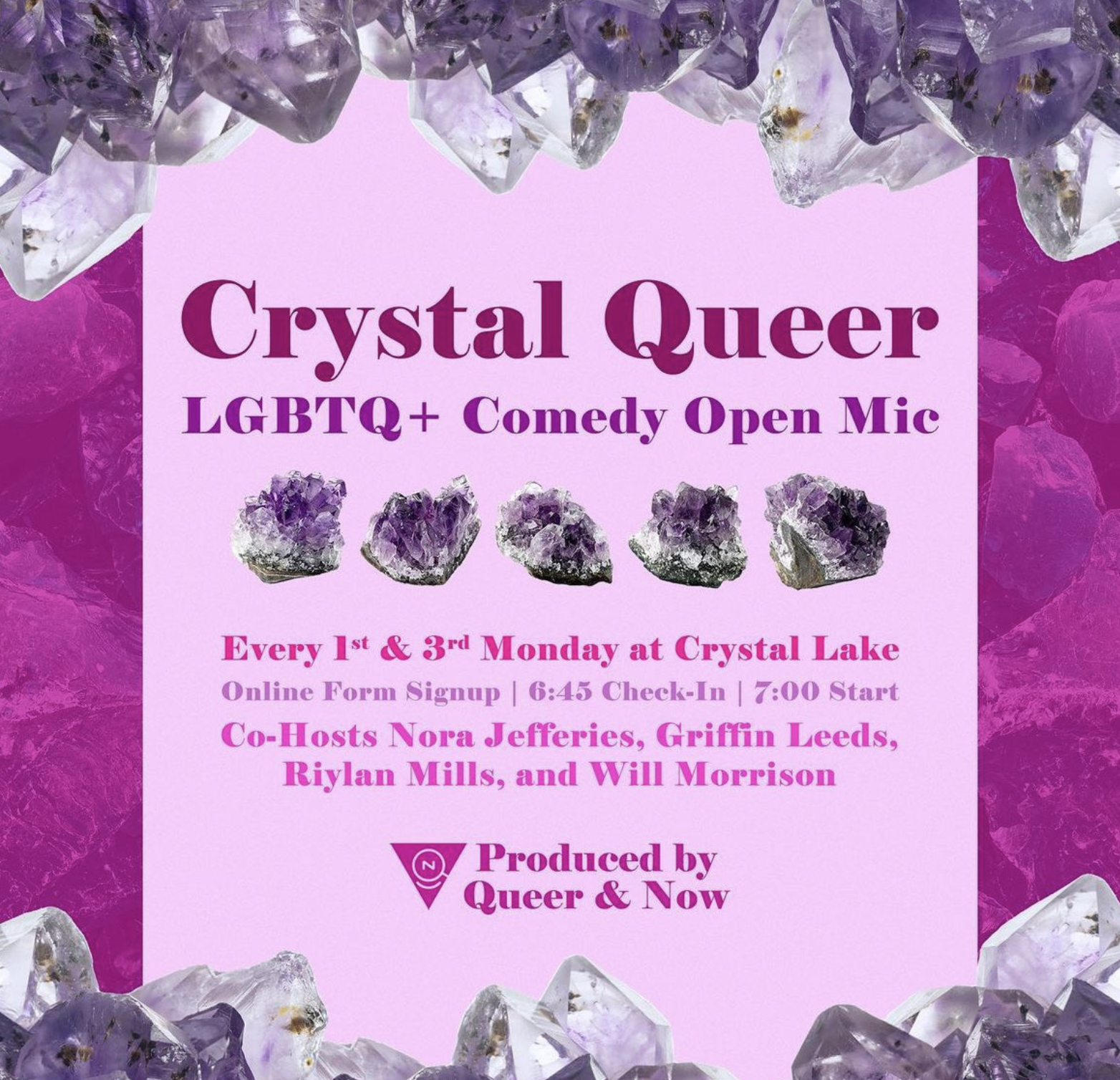 Crystal Lake
NYC's Annual Derby Day Celebration at Somewhere Nowhere on May 6th
Join Somewhere Nowhere for the annual NYC Derby Day celebration, where you can sip on Mint Juleps, catch the race action and win prizes by showing off your fanciest Churchill Downs-ready look. This year's event promises to be bigger and better than ever before. With over 2000 Roses decorating the entire venue, a curated menu of delicious light bites and cocktails, immersive experiences, live Jazz Bands, NYC's best live DJs, a special performance by a trumpet player, Burlesque Dancers, and so much more. Derby Day attire is recommended, and there are two different types of admission tiers this year: Open-bar Reservations or Table Reservations. As always, please arrive early because this event will hit capacity. More information can be found by visiting, https://somewherenowherenyc.com/derbyday/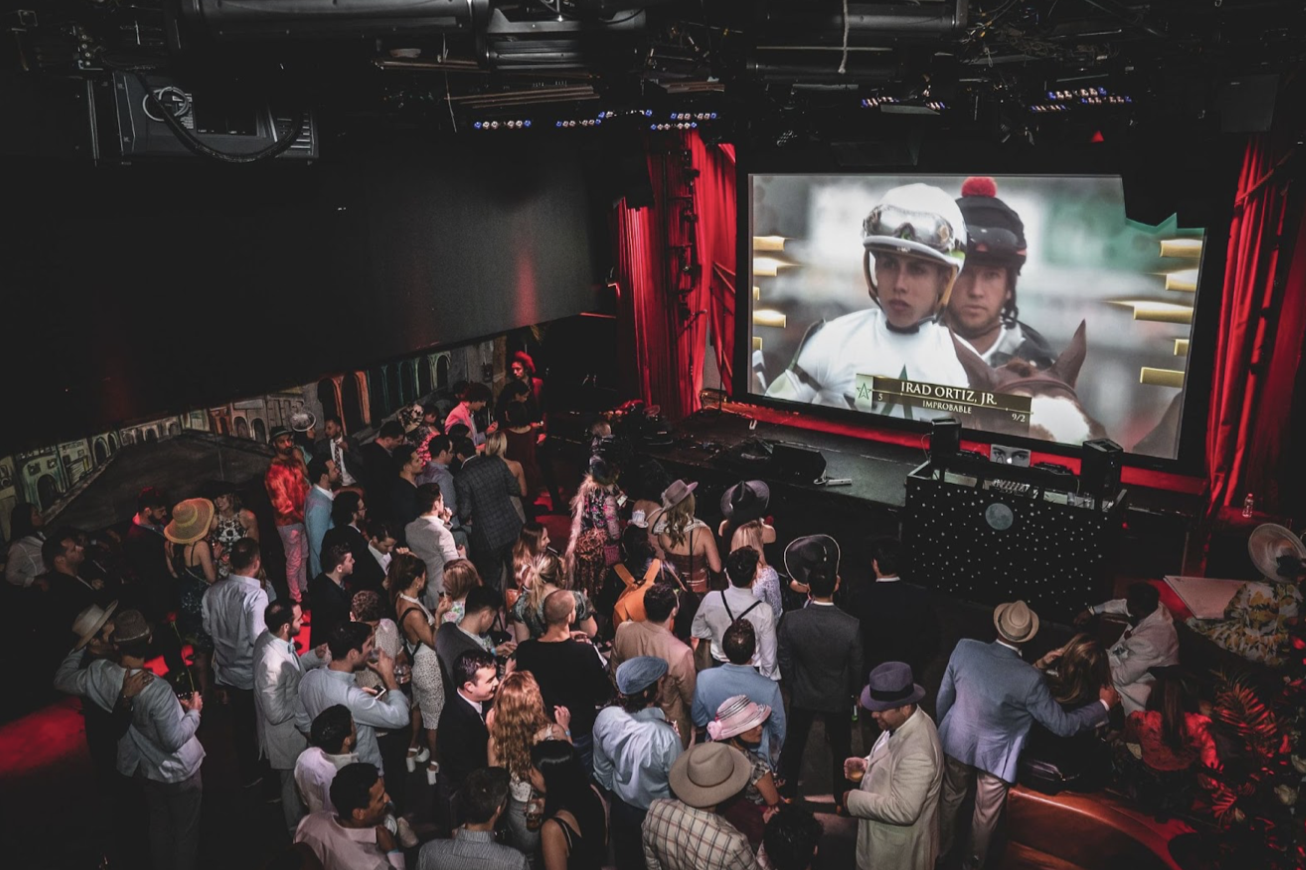 Somewhere Nowhere
Sip on Milagro Tequila Cocktails on the Patio at The Springs
The Springs, which recently opened it's backyard patio for the season, is celebrating Cinco De Mayo! On Friday, May 5th, at 4 p.m. guests can order their special $10 Springs Water cocktail, featuring Milagro Tequila, Seltzer, and Lime Juice all day long. Food options, including Nana's Doughnuts from Chef & Owner Natalie Mitchell, who serves more than just amazing doughnuts with savory dishes like French Onion Soup Grilled Cheese Sandwiches, Pulled Pork Sliders, Mexican Street Corn Fritters and more will be available to munch on. Step outside into a lush, green oasis and soak up the sun while sipping on one of their delicious cocktails like the Frozen Aperol Spritz and Hollaback Mai Tai or taking in the weather on the patio surrounded by plants and twinkling lights come sundown. The good vibes will go on till close.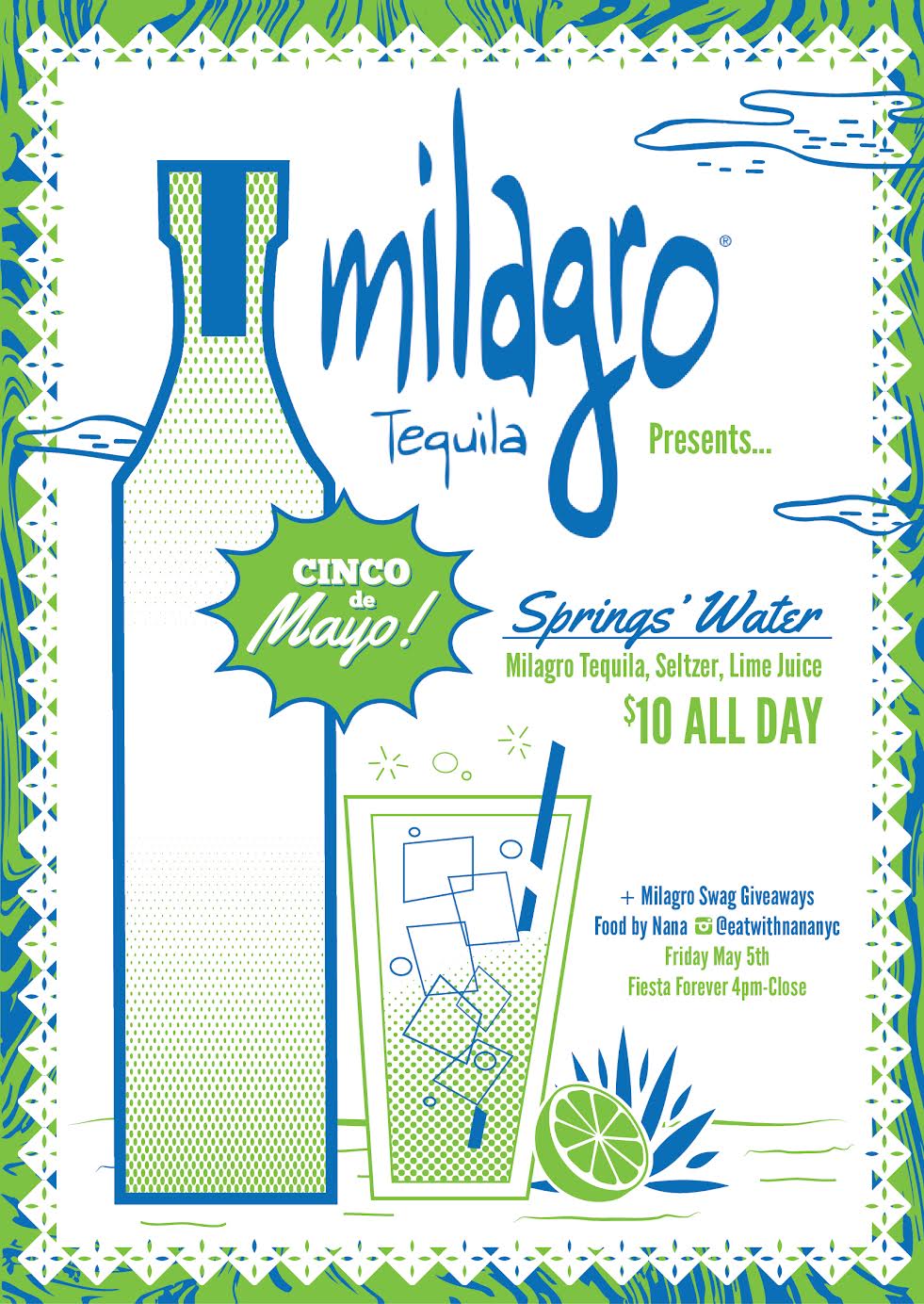 The Springs
Delight Your Tastebuds at Bar Marseille Serving up Cinco De Mayo Specials
Listen to the hits and get wild for Cinco De Mayo at Bar Marseille in the Rockaways (190 Beach 69th St)! This gorgeous eatery near the sea serves up a Provençal menu with American influences but will spice things up a little differently for the Cinco De Mayo festivities! Grab delicious bites like guacamole & chips for $15, Crispy calamari with Spicy tomato sauce, and lemon, Cocktel de Camaron or Chicken tacos plate (3 pc) with Cilantro, onions and salsa verde for $18.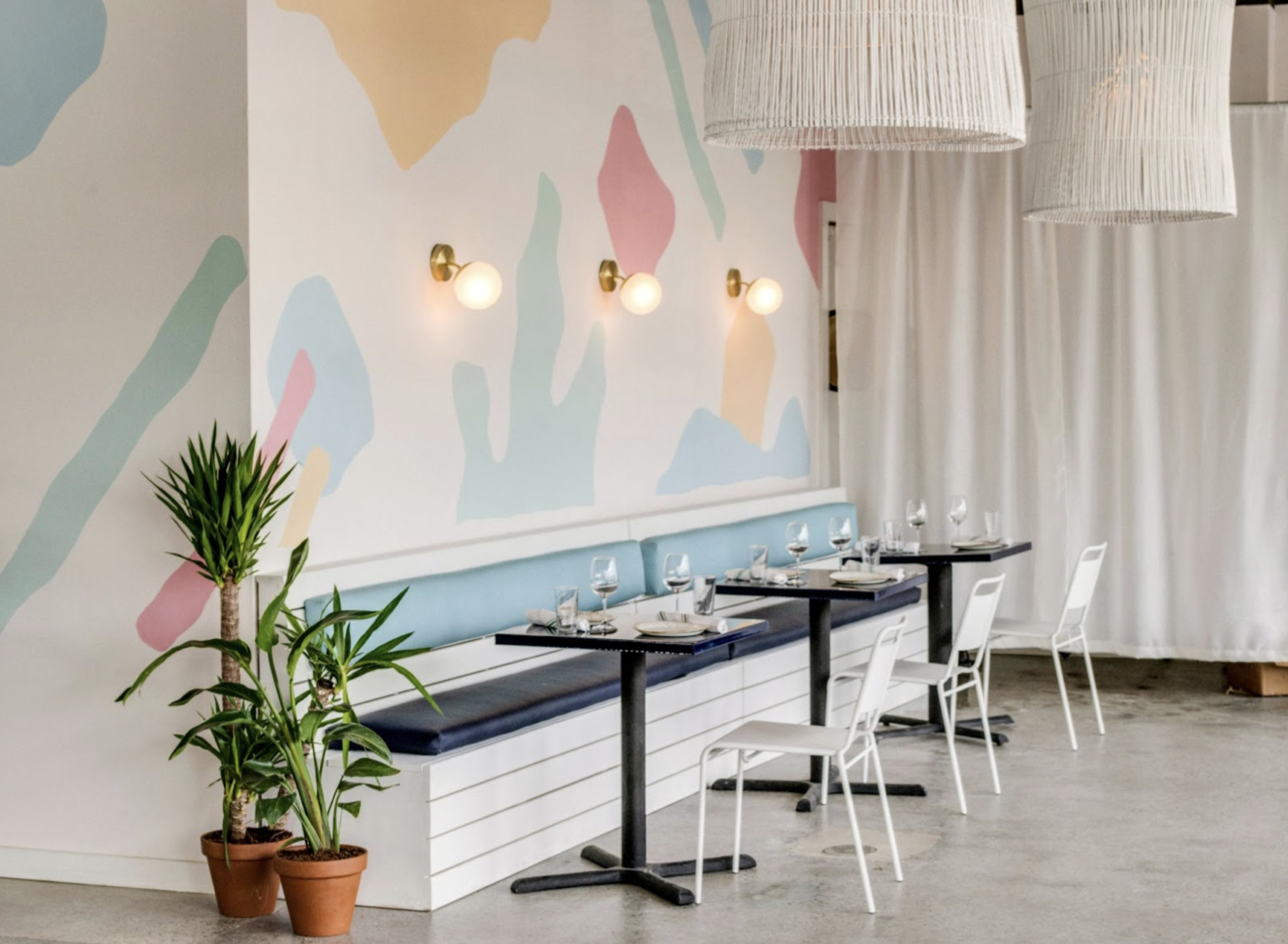 Bar Marseille
Enjoy Cinco De Mayo with Waterfront Views at Cobble Fish on 5/5
Take in the Cinco De Mayo festivities at Cobble Fish located on Pier 16 at the South Street Seaport, on Friday, May 5th! The seasonally-opened dining destination serving up amazing seafood, summer cocktails, and great vibes, will offer deals on drinks for the occasion. Specials will include $5 Estrella Jalisco cans all day, $10 Cazadores margaritas, $12 Cazadores frozen margaritas, and free giveaways between 5 p.m. and 7 p.m.. For more information visit, https://www.cobblefish.net/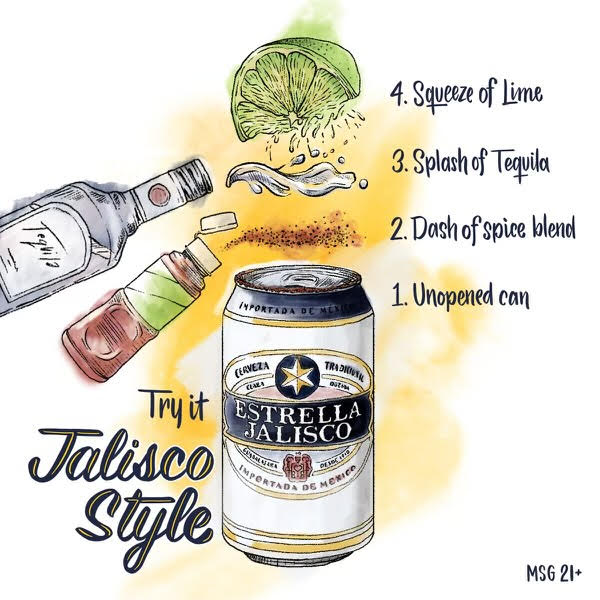 Indulge in a Tequila Tree at Haven Rooftop on Cinco de Mayo
Get ready to salsa your way to margarita heaven with Haven Rooftop's Margarita Tree for $75! The rooftop above the Sanctuary Hotel (132 W. 47th Street) in Midtown will feature a spectacular display of tequila-infused goodness, and cascading margarita branches that are ready to be plucked and savored. Indulge in the refreshing taste of tequila, tangy lime, and a hint of salt as you sip your way through this boozy botanical masterpiece. Share the joy with your friends, snap some Insta-worthy photos, and let the good times roll as you celebrate Cinco de Mayo in style at Haven Rooftop.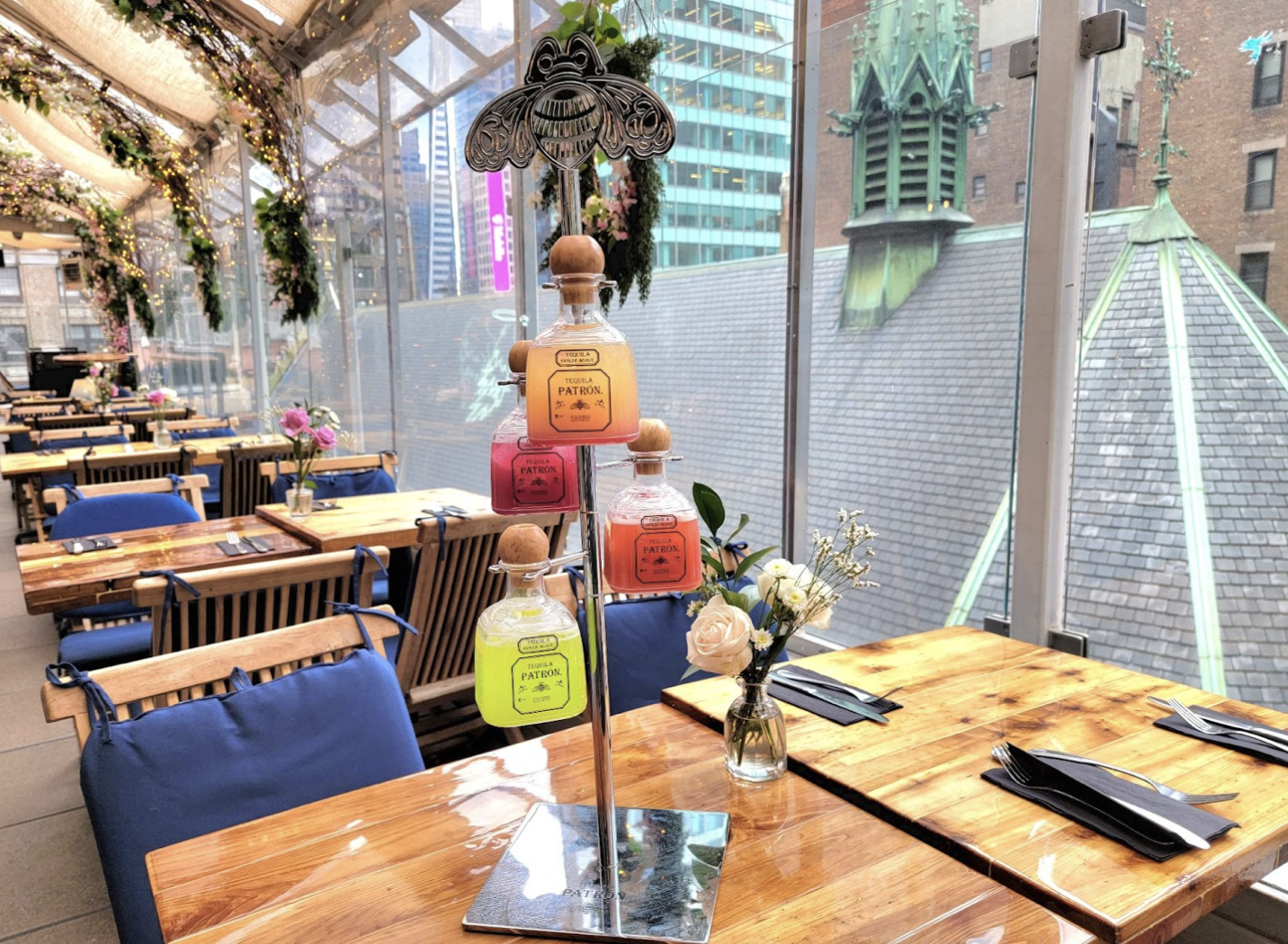 Haven Rooftop
Schimanski Hosts Afuego! on Cinco de Mayo
Celebrate Cinco de Mayo at Schimanski in Williamsburg (54 N. 11th St.) during Afuego! on Friday, May 5th! Dance to live sets from DJs Actbadd, Dada Cozmic, Dos Flakos, and Jfuse. Guests can enjoy a Misguided sponsored tequila open bar from 10 pm-11 pm or order their favorite cocktails at the bar throughout the night. The action rages on from 10 pm to late. The first 100 ladies to RSVP get in for free, GA begins at $25 and attendees can order VIP bottle service in advance at vip@schimanskinyc.com. Tickets can be purchased by visiting, https://wl.seetickets.us/event/AFUEGO-CincoDeMayoParty/546558?afflky=Schimanski
Schimanski
Tequila Tasting with a Patron Ambassador
Enjoy an exciting Cinco De Mayo tequila tasting with special guest Veronica Chaparro at Primal Fusion, located upstairs at Sapphire 39 (20 W 39th St.) on Tuesday, May 2nd! The tequila-tasting menu will feature an array of tequilas to taste and guidance from Patron Brand Ambassador Veronica Chaparro. The action, part of an ongoing Tasting Series, will take place between 6 p.m. - 8 p.m. For more information, visit www.nysapphire.com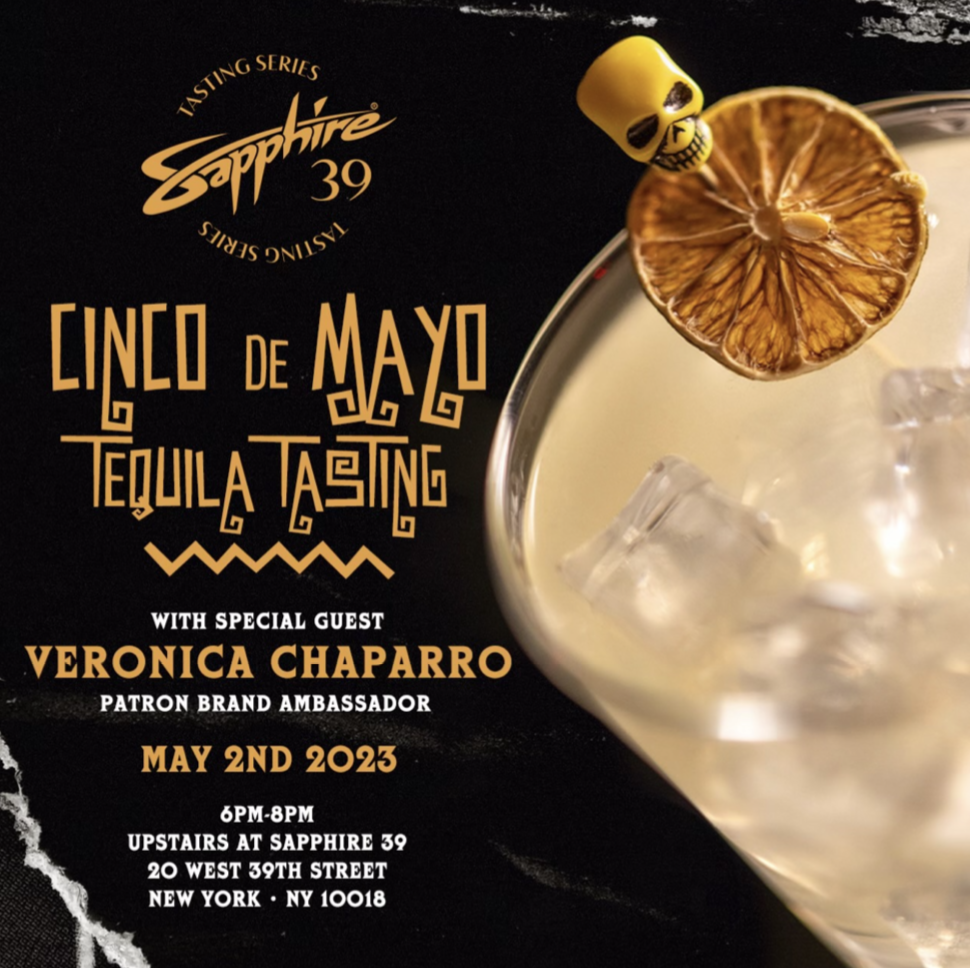 Sapphire 39
Clinton Hall Launches Cinco De Mayo Specials Across All NYC Locations
To celebrate Cinco de Mayo, Clinton Hall will host a special Happy Hour at all locations including E. 51st Street (230 E. 51st), Bronx (601 E. 189th St.) and Williamsburg (247 Metropolitan Ave.). $5 Happy Hour drinks include a Mango Margarita and a Mexican beer of your choosing, as well as Happy Hour food specials including Snackritos, Tacos, Quesadillas, Corn Riblets and Nachos. More information can be found by visiting, https://clintonhallny.com/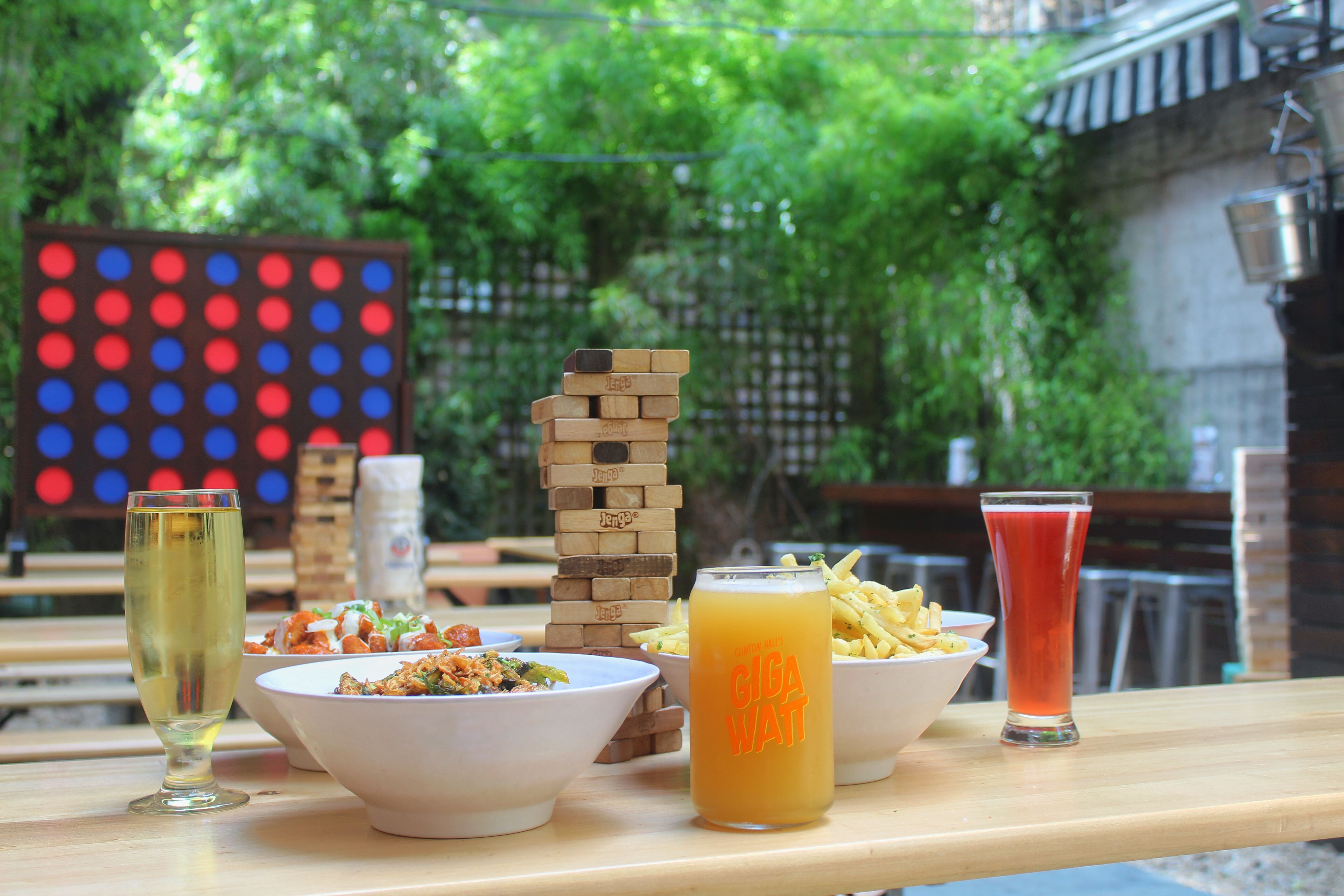 Clinton Hall spread
Enjoy Derby Day Action at Crystal Lake on 5/6
Experience The Derby at Crystal Lake (647 Grand St.) on Saturday, May 6th, starting at 4 p.m. Enjoy happy hour specials before 5 p.m like $6 Beer, $6 Wines, $6 Well Drinks plus early bird specials 12 p.m. to 4 p.m. Enter a fashion contest, for a chance to win a $50 tab from NEFT Vodka and a bottle of NEFT once the festivities wrap up. The top three winners with the best-dressed costume win a ticket for themselves and a friend to specialty Reserved Seats at the Belmont Stakes. For more information visit, https://www.instagram.com/crystal_lake_brooklyn/
Crystal Lake
Trusted Mic Launches at Somewhere Nowhere with The Rakiem Walker Project Band
Trusted Mic, featuring live Hip-Hop music from The Rakiem Walker Project Band, is set to launch at Somewhere Nowhere on Fridays, beginning on May 5th from 5 pm - 10 pm. Rakiem Walker is an accomplished saxophonist and musical director born in Brooklyn and raised in Harlem and the Bronx. He has toured with Lisa Simone Kelly and was the musical director of Red Rooster Harlem and Ginny's Supper Club, owned by celebrity chef Marcus Samuelsson. Somewhere Nowhere is excited to launch this weekly, after-work celebration of Hip Hop music leading up to a 50th Anniversary of Hip-Hop in August and to become the Friday night destination for Hip-Hop enthusiasts. Expect surprise performances, great vibes, classic cocktails, dinner, and dancing.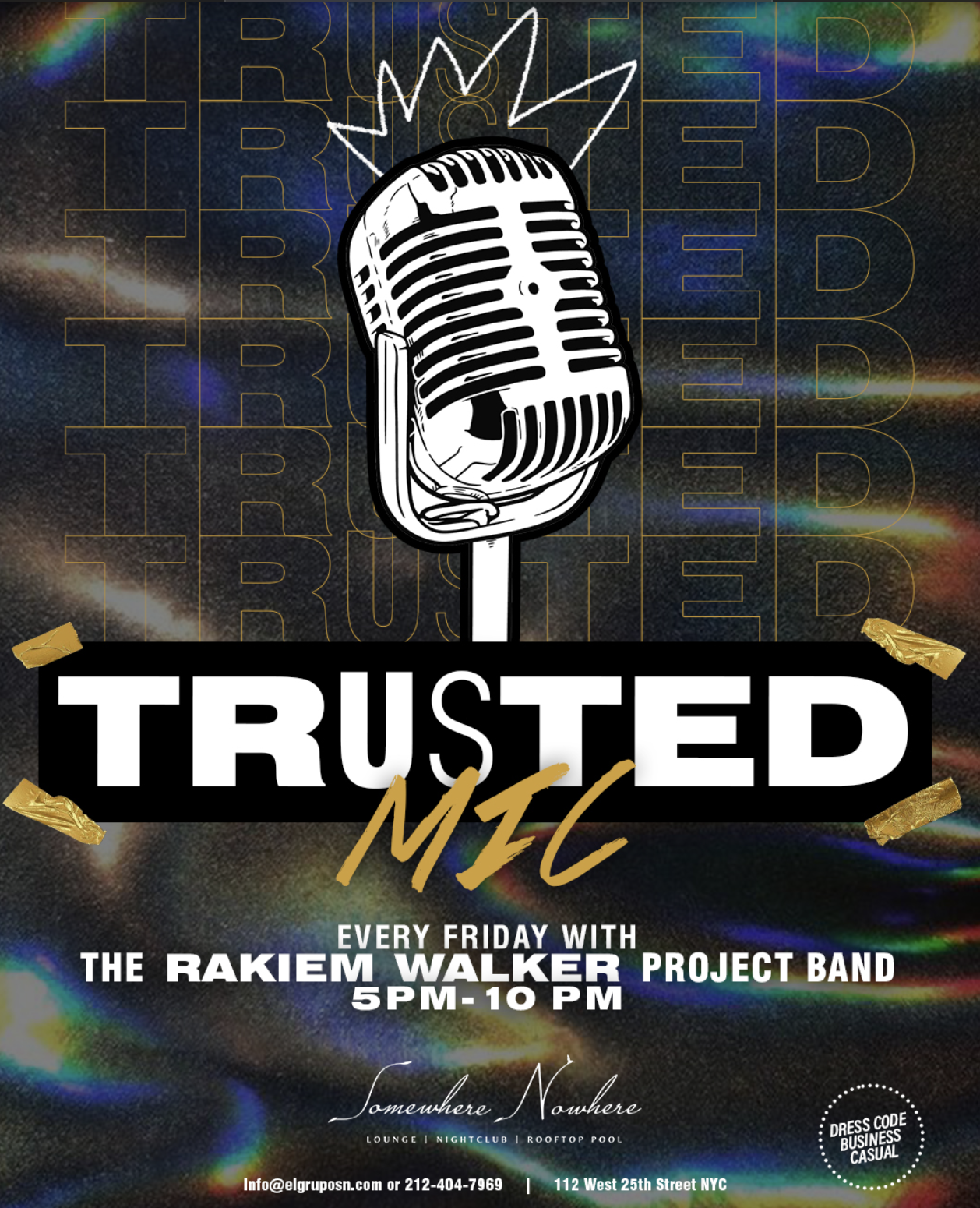 Somewhere Nowhere
Celebrate NOLA Jazz Fest with File Gumbo Bar at Daintree Rooftop on Sunday
To celebrate the conclusion of the New Orleans Jazz Festival, NYC's Daintree Rooftop (25 W 38th St) and File Gumbo Bar are hosting a Crawfish Boil on 5/7 from 1 pm-4 pm sponsored by Hiatus Tequila! Fresh, live crawfish will be shipped in directly from Louisiana for a classic boil with all the fixings - corn, potatoes, and andouille sausage. There will be 3 Boils starting at 1:00 pm and presented in 30-minute intervals. Tickets are $45.92 per person and include 1 plate and 1 beverage.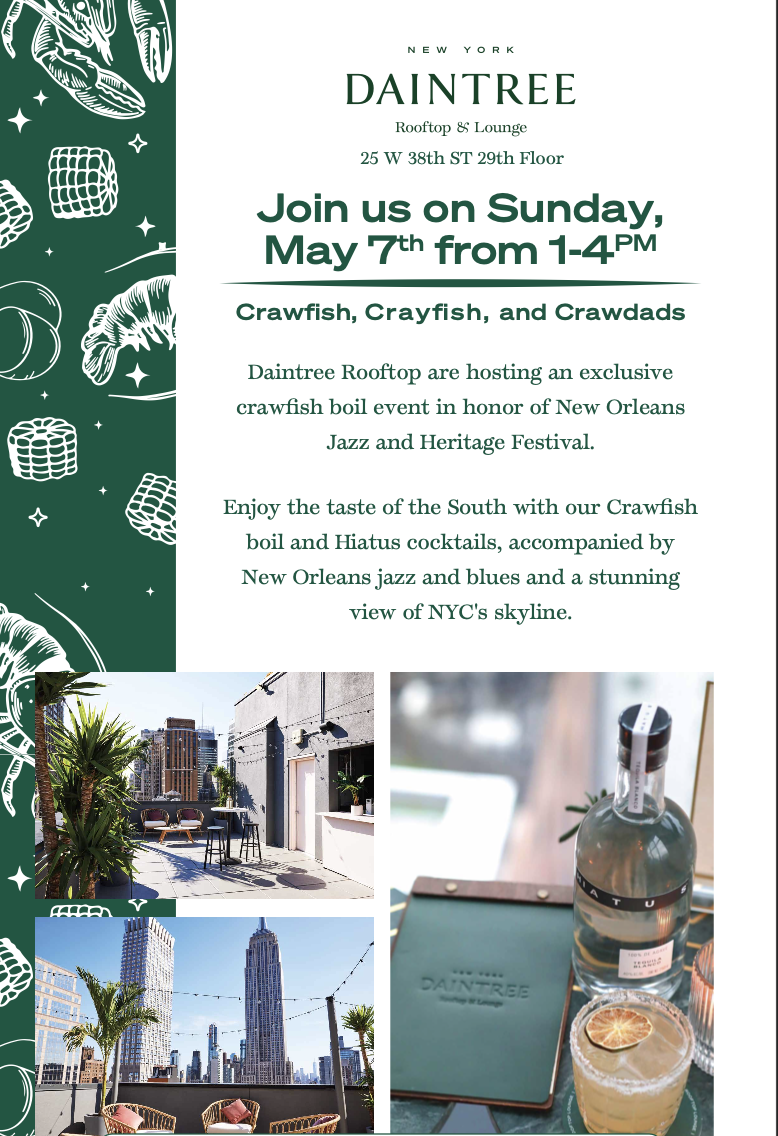 Daintree
Meet the Queen at The Bridgerton Experience
Are you the sparking diamond of the season? Get lost in the world of Bridgerton at The Queen's Ball. Admire period costumes, enjoy live music, and get transported to the 19th century for an unforgettable night of fun and imagination. Party during the Regency era, sip on Bridgerton-inspired drinks, and attend an enchanted ball where the Queen seeks out her Diamond of the night. Tickets for The Bridgerton Experience are already running low for the month of May but can be purchased on their site now through July.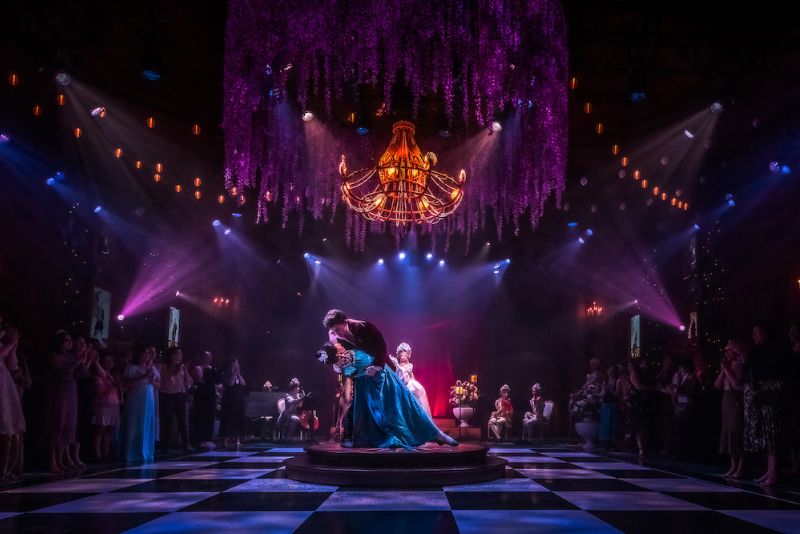 The Bridgerton Experience