Earlier this year, we published the ridiculous statement that someone would have to earn $130,000 per year to live alone in Manhattan.
We'd like to redact that statement slightly, because those figures were based on the median rents of Manhattan's most expensive neighborhoods, and the assumption that someone would need a certain amount of spending money.
It turns out though, that it is possible to afford living alone in a one-bedroom apartment in New York City; you just have to live in the right neighborhood to do it.
Using data from the ever-handy StreetEasy, DNAInfo has created a barometer about where New Yorkers can afford to live alone, based on their salaries.
[anad]
They've done this by examining the asking rent by neighborhood for apartments of all sizes and number of bedrooms, and their nifty tool can show where you can afford to live alone.
There is a bottom-line salary to this tool: you need to earn at least $39,960 for the tool to tell you that you make enough to live alone.
That's possibly because most landlords require a minimum annual salary that's at least 40 times the monthly rent.
If you do earn that minimum of $39,960, you can afford to live in Morrisania, in the Bronx, a neighborhood that has a median asking rent of $999 for one-bedroom apartments.
Earning $50,000 a year would extend your options to Wakefield, also in the Bronx, which has a median asking rate of $1,250.
If you earn $60,000 a year, you could live in Fordham, Morris Heights, Williamsbridge, Kingsbridge Heights, and University Heights.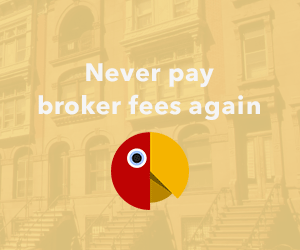 Those who earn $70,000 a year can afford a one bedroom in Flushing Queens, Brownsville Brooklyn, Midwood Brooklyn, Jamaica Queens, Marine Park Brooklyn, and Bensonhurst Brooklyn.
So, the point is that all hope isn't lost if you're absolutely repulsed by the idea of living with roommates, cleaning their dirty dishes, and waiting for them to finish showering before you can brush your teeth.
Visit DNAInfo's page for yourself, input your income, and check out where you can afford to live. Then, book your apartment viewing with Oliver, the no-fee broker replacement app, because who can afford to pay for a broker anyway?
Check out $130 Million Could Bring an Ugly, Gentrifying Strip Mall to Your Neighborhood.
[via DNAinfo]
[Feature Image Courtesy Brokelyn]