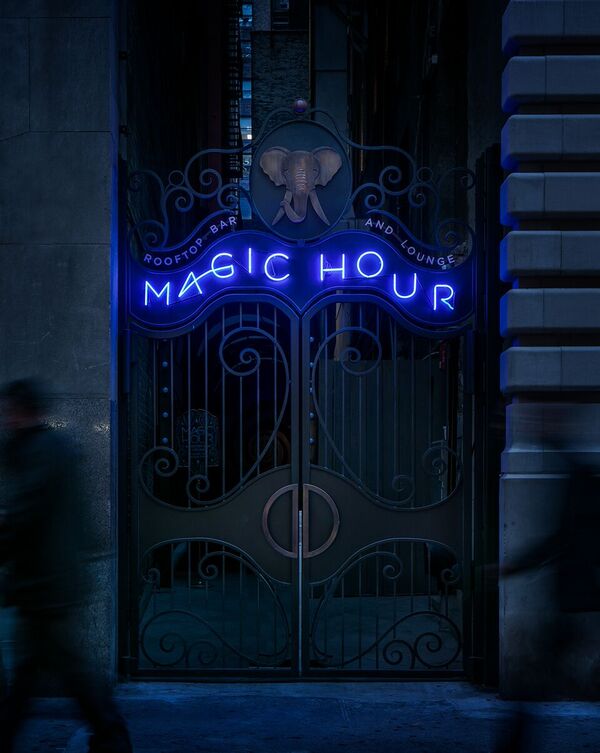 Photo Credit: The Magic Hour
The city is already pretty magical, but there's no reason someone can't bring some more excitement into the mix.
And that's exactly what Magic Hour Rooftop Bar & Lounge at Moxy Times Square is doing. Trust me when I say that one vision of this epic new spot on Instagram will have you running to get in.
Think of your favorite amusement park as a kid, then picture the adult version along with sweeping views of NYC and you have this place.
Drinks, rides, mini golf, and more make this new hotspot the playground your inner child has always wanted. Drink and play? Sign us up!
And if that's not enough of an appeal, enjoy the fact that its both indoors and outdoors, so you don't have to wait until spring to get here.
---
This rooftop is insanely spacious, already lending a larger excitement than one like, say Loopy Doopy, which, while fun with great drinks, doesn't offer much in the way of space.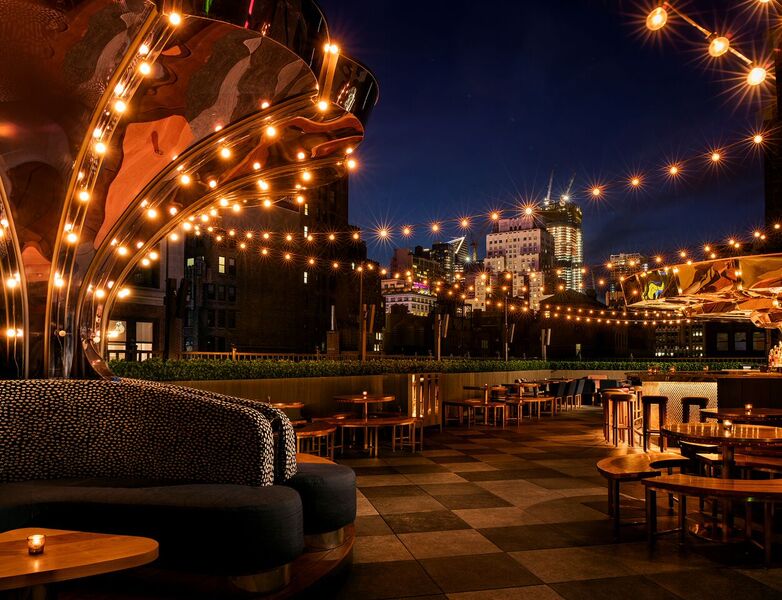 Photo Credit: The Magic Hour
Then there is the carousel seating. Honestly, I would visit for the Insta-photo of drinking on a carousel alone. And to add to the child-adult mix, there's also a mini putt putt course called Foreplay, featuring something along the lines of what you probably guessed, naughty looking scenery, aka animals in naughty poses.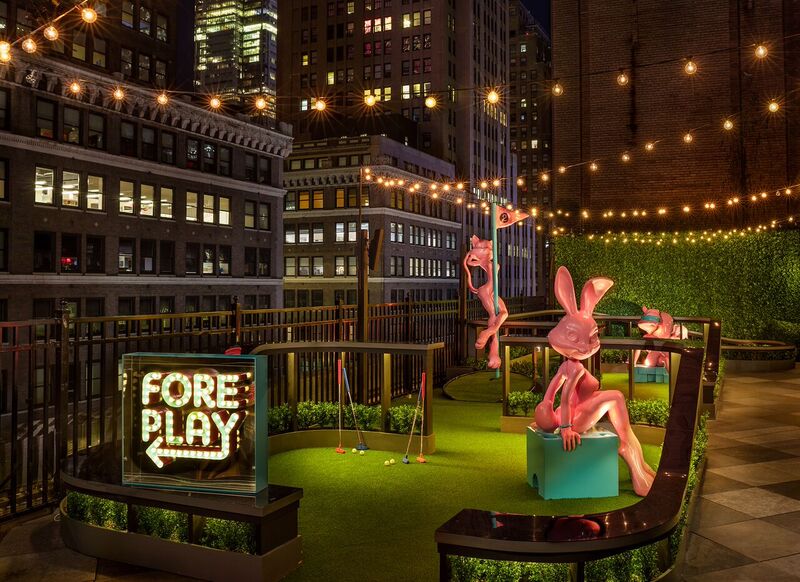 Photo Credit: The Magic Hour
And if you thought that was all, you clearly haven't been paying attention. Their extensive drink menu is a spectacle in and of itself. Think any type of alcohol you can imagine, shared plates that will make your mouth water and circus-themed desserts like Cracker Jacks (Milk Chocolate, Caramel, Popcorn) and Boozy Cupcakes (Vanilla Rum, Chocolate Bourbon)—have they been checking my Pinterest boards?
And if the night gets a bit crazy, they offer the option of a $99 crash-pad, so you can crawl to your room instead of bothering with an uber.
So there is seriously no reason or excuse to not get yourself here. Go find your inner child while your outer adult imbibes. We promise, no timeouts.