The cost of living in New York City is at an all-time high. Yay! Welcome to the greatest city in the world!
How did we get here though? Has it always been this expensive? Does anyone actually want us to live here anymore? What's going to happen to us?! How long until we join the throes of homeless simply because the rent burden is too high?
Calm down. Things are looking up... sort of.
DNAinfo had an interesting take on the situation, citing a report from Douglas Elliman stating

that while rents are still trending upwards, landlords are taking small steps to combat an all-time high rate of vacancy.
Okays, so let's break this down because we don't want you to think that out of the goodness of their own hearts, landlords are trying to help you afford your apartment. That's not the case.
Also, the consistent increase in rents is tapering off a little bit (of course, any growth is bad growth). The median rent for a one-bedroom apartment in Manhattan hit $3,482/month in February, while a two-bedroom went for $5,044/month.
For one-bedrooms that's a seemingly inconsequential 0.2% increase from a year ago, while the price dipped 4% for two-bedrooms. Still, that's largely unaffordable.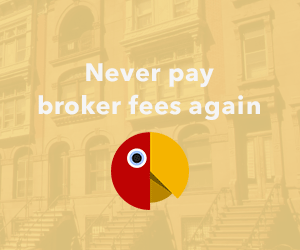 As for what landlords are doing to "help?" Well, landlord "freebies" doubled to 19%, the highest point it's reached in 6 years.
What are these freebies? Waiving the broker's fee or offering a free month's rent, you know, things off-campus apartment complexes in small college towns offer students. You know, bullsh*t.
These "freebies" do little in the long run. Sure, they somewhat help alleviate the cost of moving, and you do end up paying less by the end of your lease, but these concessions do nothing to lower the cost of your apartment. If anything, these incentives allow them to keep the prices high.
Gary Maylin, President of Citi Habitats, also released a rental report concluding that 25% of the transactions its agents brokered in Manhattan offered a free month of rent and/or payment of the broker fee.
"These concessions have, in large part, stabilized the recent rent declines and climbing vacancy rates," Maylin said. "However, their prevalence is indicative of a Manhattan rental market that is still out of touch — and beyond the reach of many tenants."
[anad]
How is that still the case? Well, not only did rent prices increase, but so did rent burden. Rent burden is the percentage of your income you spend on rent. The higher that percentage is, the harder your life is.
In 2014, 55% of New Yorkers relied on 30% of their income to pay rent, that's up from 51% a decade ago. Severely rent burdened New Yorkers? Those that are using more than 50% of their income to pay rent jumped to 30%, up from 27% a decade ago.
Okay, so things aren't exactly looking up unless you have an abiding love for freebies. If that's you, then you're probably easily excited by free sh*t at the bottom of a cereal box. If that's you, then you probably got priced out of the city a while ago.
What can you do? Not much. Adding more affordable housing doesn't hurt. Adding more luxury market condos and grotesque bullsh*t definitely doesn't help.
Check out Did You Know MTA Paid Workers $876 Million in Overtime in 2015.
[via DNAInfo]
[Feature Image Courtesy The New York Times]