New York City is home to a killer sense of fashion. People on the street wear clothing that ranges from grounded chic to OG stylish. It's a city where anything goes and that is reflected in those who wear the newest trends, old faithful outfits, or dress to the nines.
Different walks of life create individual stylings that are usually divided by cost and availability. High fashion is quite pricey which can be disheartening when trying to look your sharpest, but that's where KASHIYAMA Smart Tailor really sets themselves apart.

The made-to-measure menswear company, founded by Junzo Kashiyama in 1927, has since grown to become a household name in Japan. They specialize in high-quality fitted suits that allow you to flaunt your stylings without breaking the bank, and this last year they have expanded to the United States, starting first with NYC and then several other cities across the country.
It's usually a very expensive ordeal to get a suit uniquely tailored to your body, shape, and posture. Where the average tailor-made suit can start at $2,000, KASHIYAMA's suits start at around $300, with separate pieces starting at $120. Even with the steep price difference, the quality remains top-of-the-line.
You are able to choose fabrics from countries such as the United Kingdom and Italy, fresh interior lining options, and even different buttons for ultimate personalization. With decades of experience under their belt, they know exactly what to do to create a suit that fits your personality and body type.
They've continued to work hard to use the latest technology available along with their many decades of expertise to make suits more accessible. Recently, they launched the Modern Tailor, which is their casual suit line geared towards the busy modern professional.
The Modern Tailor line has high-function fabrics that are quick-drying, with just the right amount of stretch for stress-free comfort, and washable. This means the Modern Tailor line can be hand-washed and line-dried at home, saving you time and money. Finally, the Modern Tailor suits are travel-ready because they are made from wrinkle-resistant fabric, allowing the suits to be folded and stored compactly. This is truly perfect for anyone from active creatives to jet-setters.
kashiyamatailors Seamlessly take your Modern Tailor pieces from your work week straight into the weekend. Drinks after work anyone?
On the higher-end, they also have a freshly released tuxedo line, which is ideal for the most formal occasions, but still comes with the same personalization and affordability.
It almost seems too good to be true, so how do they do it?
KASHIYAMA cuts costs by eliminating the middleman, reducing packaging, and sending suits straight from the factory to the customer. They've earned the name "the Smart Tailor" by breaking traditional business models and hooking their customers up with veteran fitters that know their way around all shapes and sizes.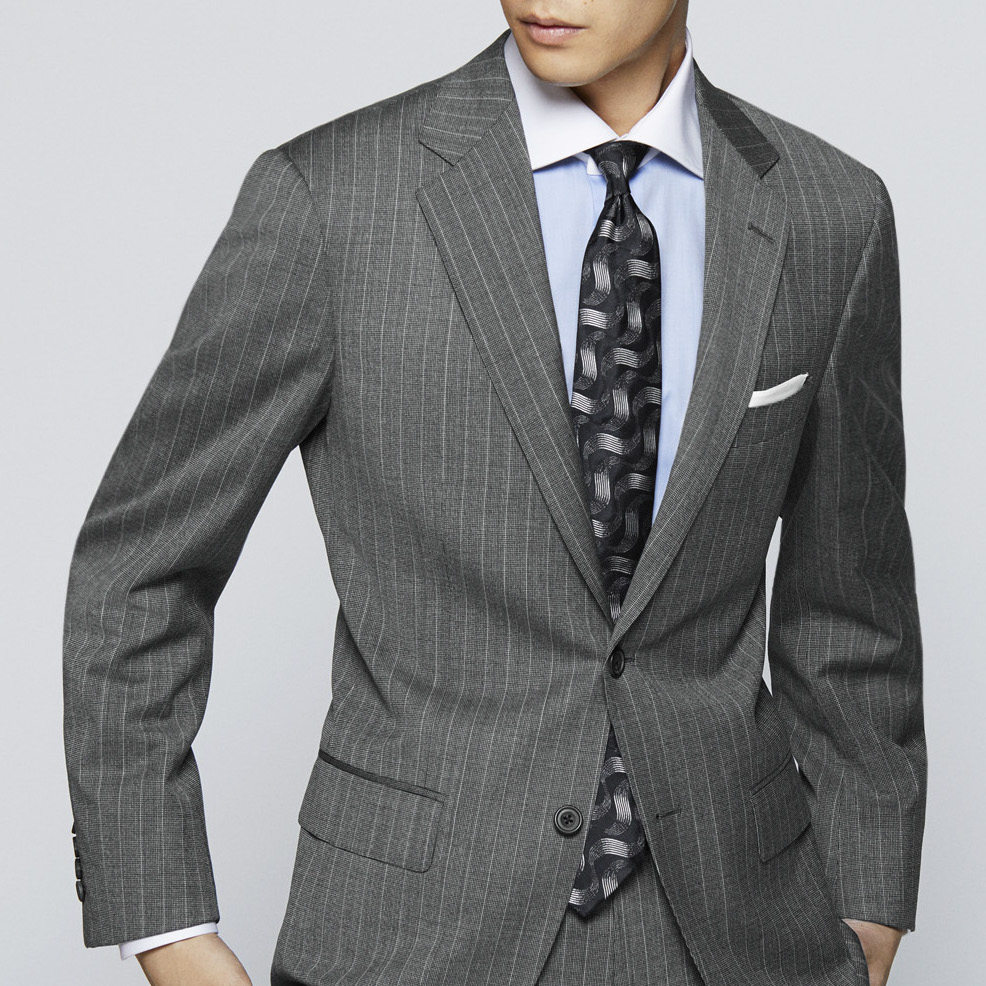 This custom-tailored experience sets the wearer up with a tailor-made suit, at just a fraction of the cost, and now they are available to visit in Manhattan. To get started, it's as simple as reserving an appointment on their website with one of their experienced stylists who will collect every measurement possible and get you on the fast track to looking sharp.
Look no further than KASHIYAMA to fulfill your fitted suit needs, and find yourself in a fresh set of digs that will leave the next guy jealous.