What do you get when you cross a fiery native New Yorker with a keen sense of unique beauty and innovative design with a drive of steel to succeed?
You get Julie Lamb, a New York City jewelry designer that uses her urban beat to construct some seriously stunning creations.
From her childhood years growing up in Canarsie, Brooklyn, Julie developed both a passion and love for jewelry making and the city she calls home, commuting every day to the High School of Art and Design in Manhattan from the far reaches of the borough.
"Going into the city every day isn't a normal thing when you live out in Canarsie," she remembers. "People would ask me, 'You're going into The City?' and I was like, 'It's a borough, just like Brooklyn; it's only a dollar away!'"
Julie's fascination with NYC was what first led her to start exploring its reaches.
"One of the best things ever was when I got that free Student MetroCard," Julie says. "I would bounce around all over the city. I just loved the subway."
As she began to develop her jewelry design further, Julie called upon the many resources and inspirations of the city to keep herself busy creating and designing, from Industrial Plastics and Pearl Paint down on Canal Street to all the bead stores of the Garment District.
[anad]
"I would go searching for all kinds of things like beads, lucite, findings, sequins, nail polish, wire, keys and polymer clay off of Sixth Avenue," she explains. "Every day was a treasure hunt."
She interned at a small jewelry repair shop on West Broadway and worked at The Bead Store in SoHo on Spring Street as she continued to hone her craft on college breaks.
One day, a particular New York Times Magazine cover caught her attention.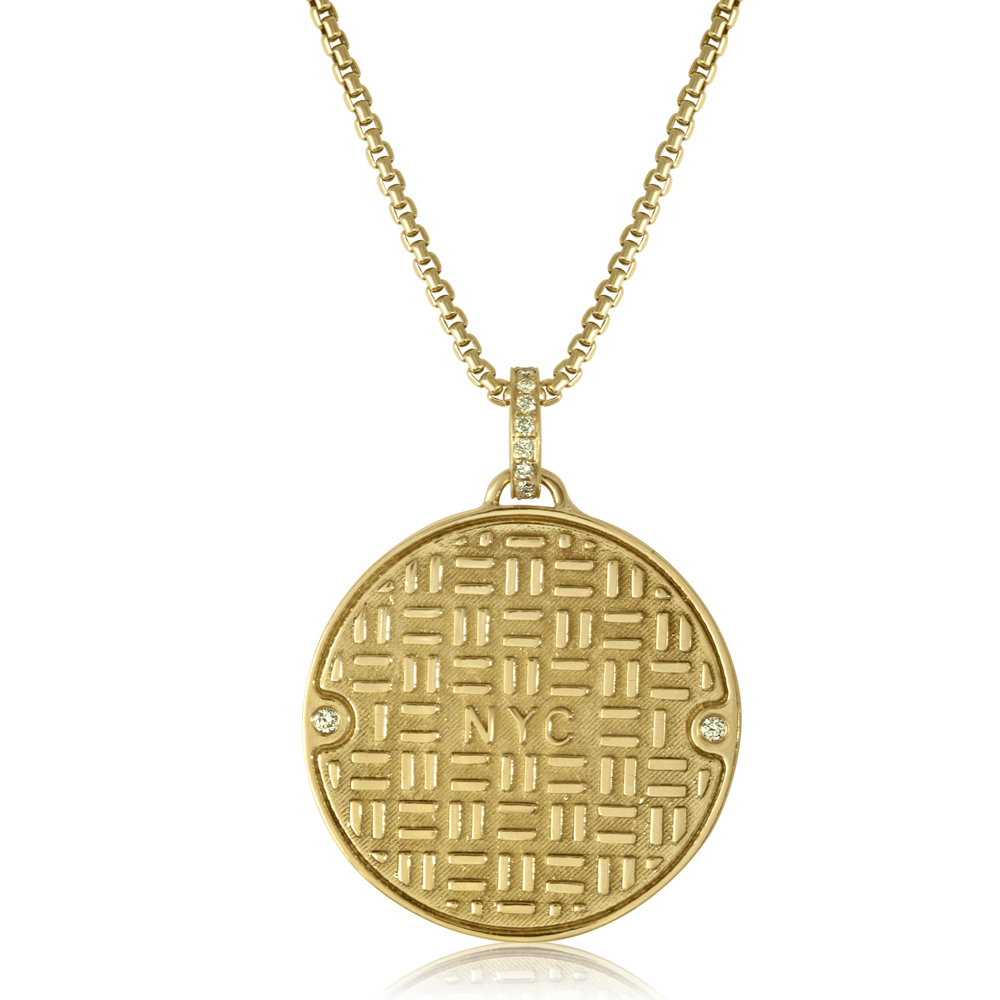 via Isaiah Cruz
"There was a picture of a gilded manhole cover on the front, talking about how expensive it was to live in the city," she says.

"But I looked at it and instantly thought, 'How cool is that!? This is definitely a jewelry piece." Through that, the first piece in her NYC-inspired City line was born.

Centering her jewelry business around the mantra "Made in New York by New Yorkers," what she calls her response to "Made in China," the city is central to the majority of the pieces and lines she has made.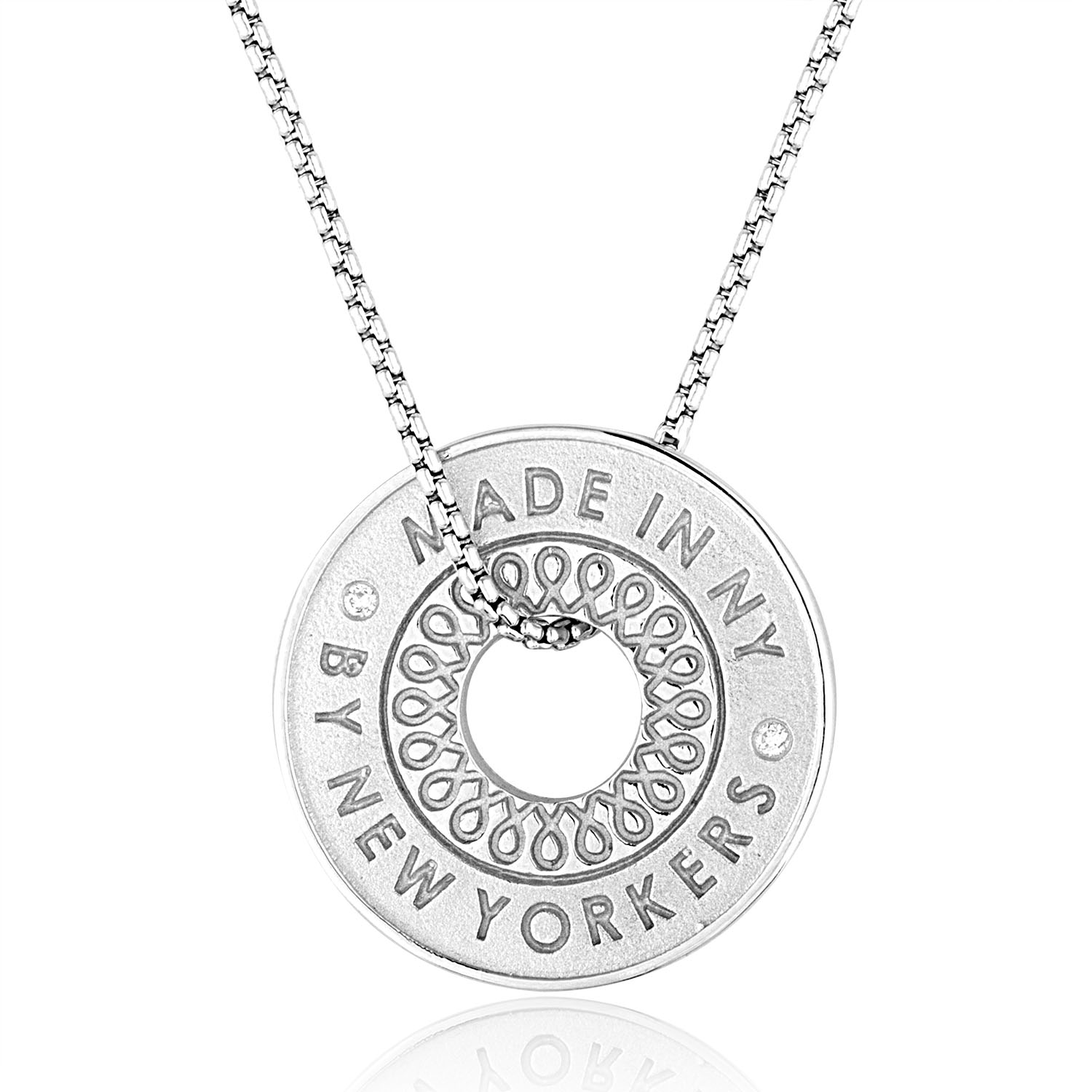 via Isaiah Cruz
Julie notes, "People are proud of Made in the U.S.A, and New York City especially. It costs more to do it this way in small batches, but you can take pride in the quality and craftsmanship. I believe this is a movement more and more people will want to support."
Her next inspiration came from something that used to be discarded daily with barely a second thought: subway tokens. Upon the designs she imprints statements that reflect the aura of New York, such as, "Good for one fare, If I can make it there."
"My love for the subways as a teen was a huge part of making these happen," she admits.
"I just think of all the people who come here to realize their dreams, standing under the lights of Time Square for the first time thinking, 'Can I even live here?'"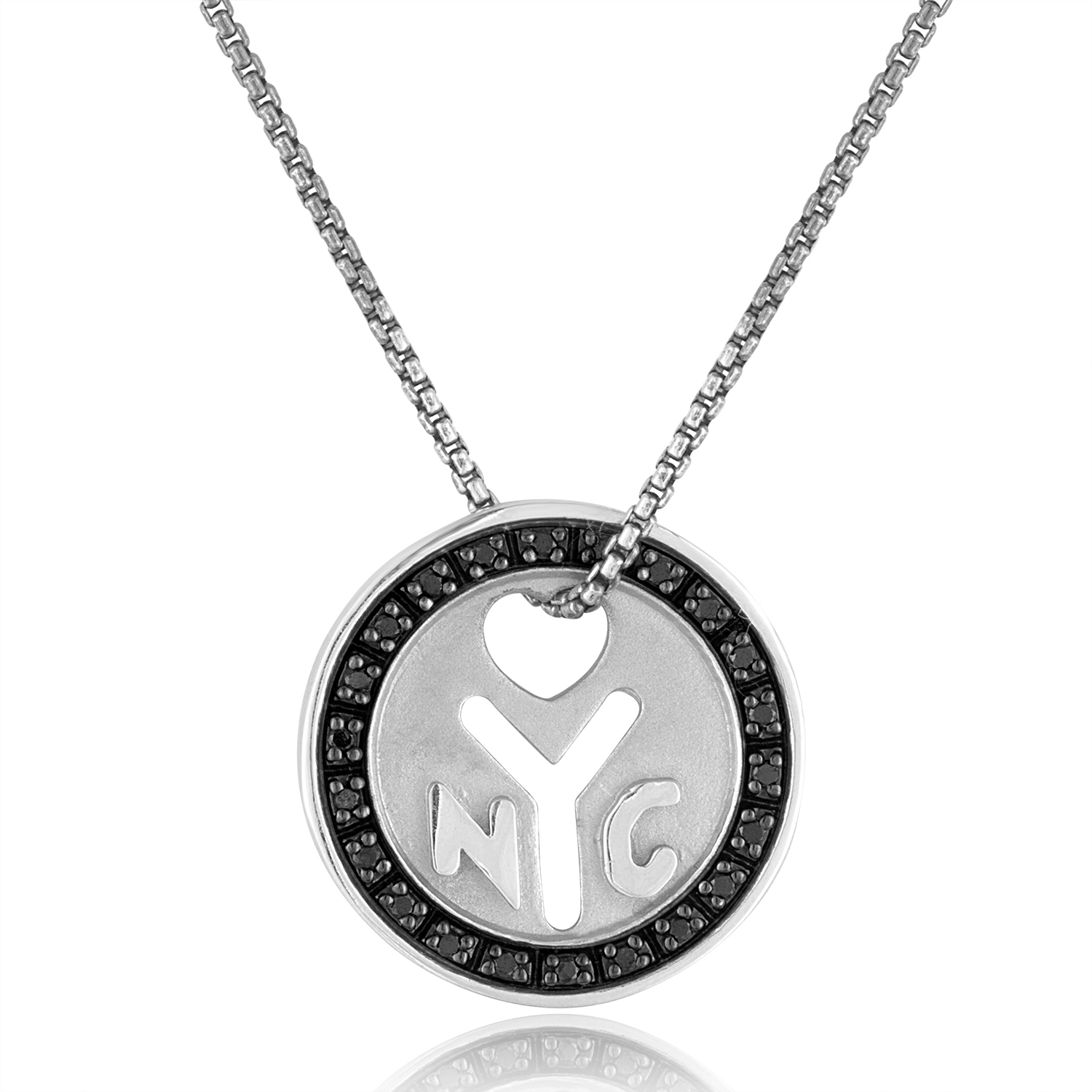 via Isaiah Cruz
Another token reads "Free to Roam," taken from her days of exploring the city. "I love testing boundaries. I've lived in each of the five boroughs except Staten Island," says Julie. "My favorite apartment was in Hell's Kitchen on 51st between 8th and 9th above a French restaurant.
"There was a homeless guy, Michael, who essentially lived on the corner of my block who I passed by every day, so I would say hi and make conversation, sometimes giving him my stuff to sell. Years later, we happened to be in the same train car, he recognized me and came over to say hello. Only in New York City," she said with a laugh. "People were staring!"
Since its inception in 2014, the Julie Lamb New York brand has become synonymous with fun and fine jewelry.
In addition to her City line, her most popular design features her lamb logo done in a bright or dark finish- a play on The Black Sheep concept and the signature of her break out Be Ewe collection.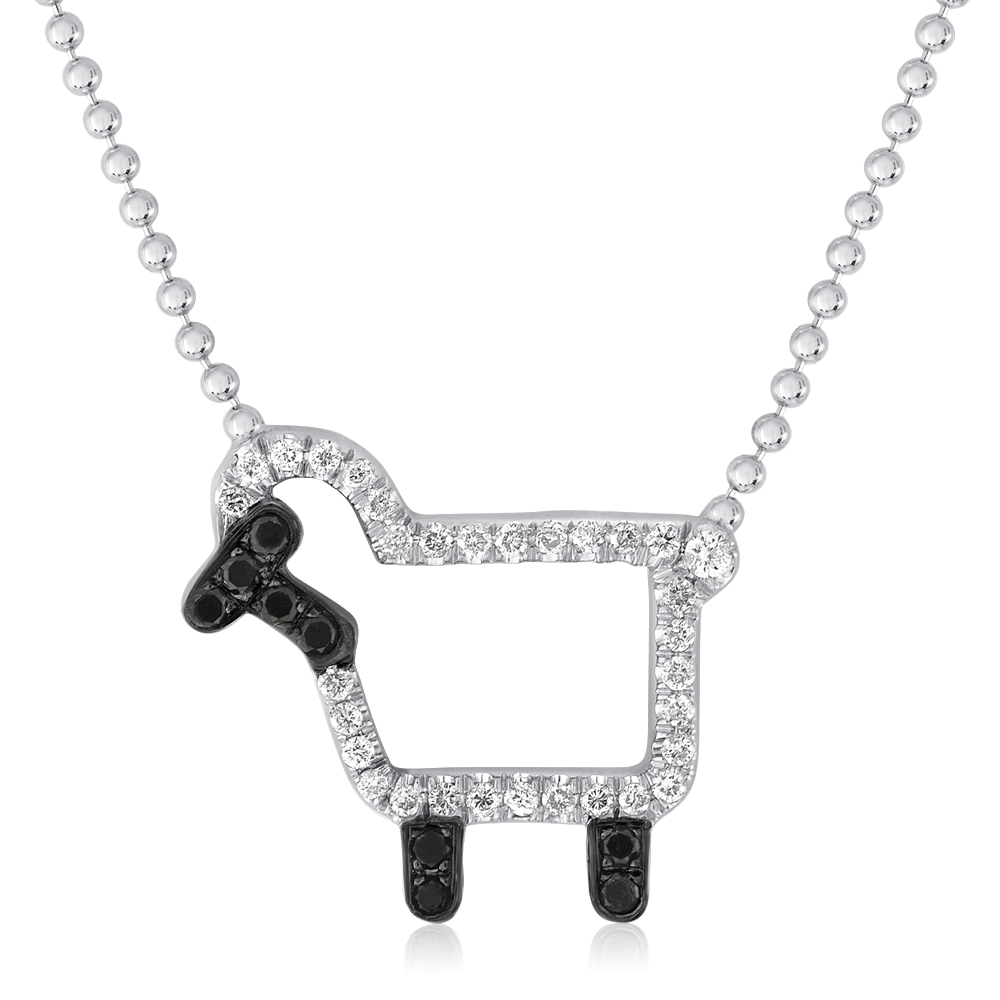 via Isaiah Cruz
Julie's love and intimacy with the city continues to fuel not only her artistic vision and creations, but also the pace and backdrop of her life. The diamond-dotted dreams of this New Yorker are certainly shining above the city skyline.
"New York City is always evolving. There's a constant newness that keeps it from fading, even to someone who's been here their entire lives," Julie says.
"You just never know what'll happen or who you'll meet when you turn the next corner, and I absolutely love that."
Check Out This New Yorker Went from Being Homeless for 25 Years to Making Beautiful Mosaics.
[Feature Image Courtesy Instagram]