New York is a busy city. Sometimes, you can only have a little bit of an art fill.
One art exhibition to check out is Judith Bernstein's Money Shot in Chelsea's Paul Kasmin Gallery. It features intensely colored, larger than life 3D installations and paintings that appear to be lit on fire after the sun comes down.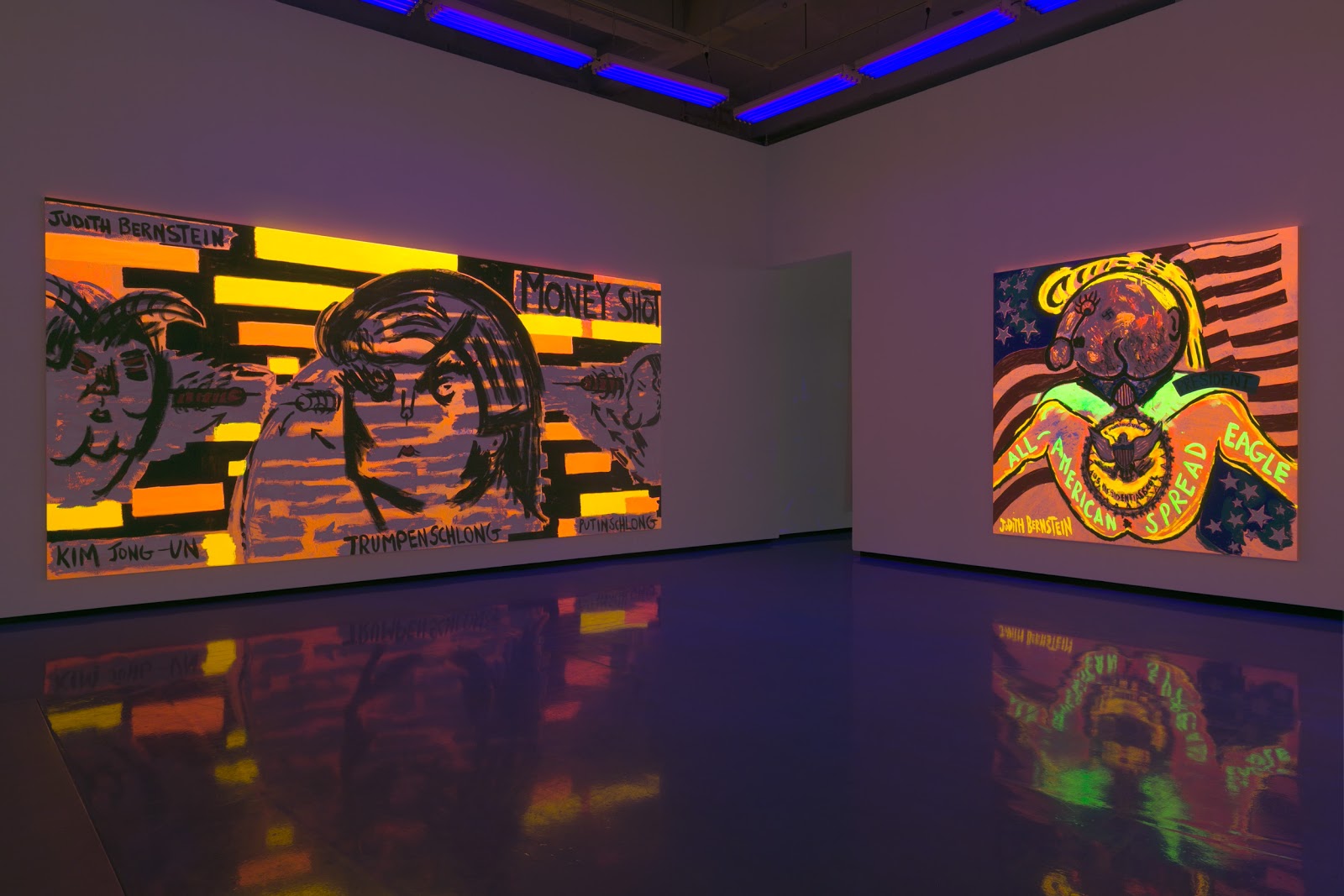 Photo by @kasmingallery
Judith Bernstein's fluorescent paintings come alive at night. They stand in high contrast against the dark streets of 10th avenue in Chelsea and with colors so bright that seem to be lit on fire, command people's attention.
'Money Shot,' has gained popularity on Instagram due to the incisive political comment that Bernstein intends to convey through her humorous and grotesque depictions of Trump and his administration. This exhibit with its incendiary images of Trump and the White House, which mix nationalist American imagery with svastikas, genitals, and drawings of demons, manages to visually bring to life the rage and disgust millions of Americans have felt since Trump took office.
Bernstein is leaving no room for ambiguity as her intent for this show is to "show Trump for what he is: a fool, a monster, a jester, a sexist, a racist...a con artist."
The Paul Kasmin Gallery is located at 293 Tenth Avenue.