On Tuesday, Business Wire reported that the American Public Transportation Association and the NFC Forum made an announcement that could change the terrain of transportation in New York City forever.
Here's what they're proposing to do. They'll might soon make public transportation fare collection so easy and efficient, so wireless, it'll operate with "unprecedented speed and ease."
What does this mean? Well, it means the days of digging for your MetroCard might become a thing we're happy to leave in the past.
It also means waiting in lines to refill your MetroCard would become a distant dream, and waiting for other people to dig out their MetroCards a barely-remembered nightmare.
Now, Apple is a board member on the NFC Forum, and their recently announced partnership with the American Public Transportation Association is planning to work together to help promote NFC among transit operators.
New York State announced a plan to support NFC payments for the 11 million users of Metropolitan Transportation Authority, in fact.
[anad]
The coming of wireless payments are great news for us. It's not that we don't love and bear emotional feelings toward our MetroCards, but we also know the panic and strife of losing a MetroCard.
Now, the only thing you'll have to worry about is losing your smart phone, which is the worst, but it's easy to hold on to your stuff if you only have one thing you're worried about losing, right?
Once NFC is adopted in the NYC subway system, no one will ever lose a MetroCard again, because MetroCards will no longer exist.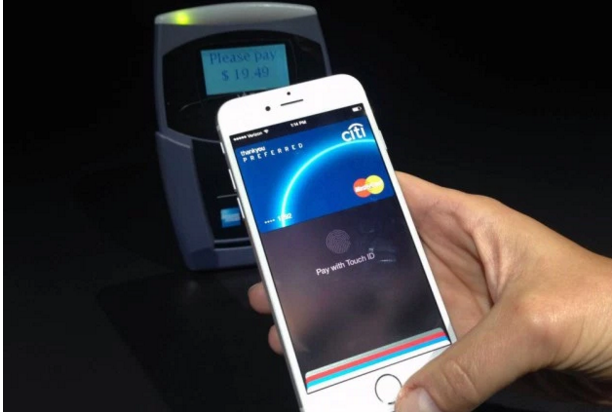 Via Apple Inc.
When will this happen? According to all projected estimates, we should be using our smartphones to pay subway fares by 2018.
Before you brag to your friends in other cities - hold off. This new deal will probably mean that other big metropolises will adopt this method of payment soon, too.
All we really want is for you to pay some extra special attention to your MetroCard, because you'll be abandoning it soon enough.
Check out Family Members of the San Bernardino Shooting Victims Are Not Pleased with Apple.
[via Business Wire]