Ever wish you could live in a beautiful mansion... in the Bronx?
Well, to be honest, the Bronx has been growing in popularity, especially due to the rising rent prices in the other four boroughs.
But we're fairly certain that anyone looking for cheaper rent might not be so into this gargantuan property
This mansion, castle, country estate-- whatever you want to call it, is located at 5020 Grosvenor Avenue 1 in the Bronx, though it doesn't quite look (or feel) like something you'd ever expect to find in New York City.
Then again, if you're some wily multi-millionaire with cash to spend and a desire to live like a king in the middle of the Bronx, this mansion is probably your best bet.
For a meager $19,500 a month (pocket change, really), this 9,400 square-foot mansion could be all yours.
It consists of 7 beds and 7 baths, with one half bath on a 0.7 acre plot of land in a private community. Need someplace to park your Ferrari? There will certainly be enough space in your three-car garage.
[anad]

Maybe you want to catch some rays and do a few laps? This house comes equipped with a private, outdoor swimming pool.
Whatever the case, it's time to start saving up for your chance to live in this insanely luxurious home. For more insane rentals, in the Bronx or otherwise, check out Rent Cafe for everything you need to know about living in NYC.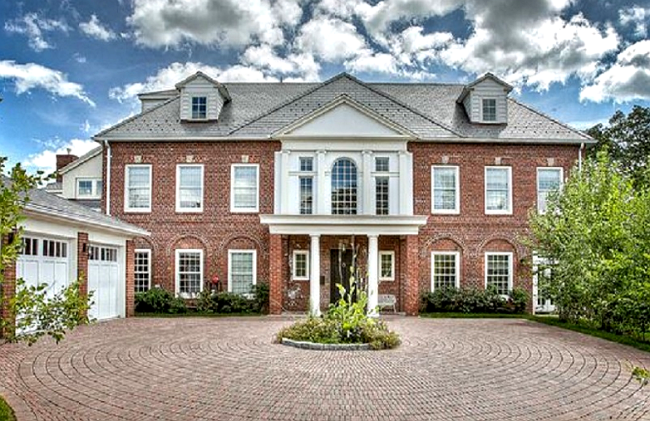 Check out These Insane NYC Properties You Can Only Dream About.
[via Rent Cafe]
[Feature Image Courtesy Rent Cafe]