East coast, west coast. Left vs. right. Which coast is the best coast?
Why does it have to be a battle when it could be a marriage of perfect harmony, I ask. As a born and bred east coaster, I spent a couple of weeks open to absorbing all of those SoCal vibes I've heard so much about.
I fell in love with acai bowls. I stuffed my face with legit tacos, declaring every night Taco Tuesday. I filled my lungs with the sweet salty air and the laid back feeling I'd longed for pulsed in my veins.
I dug so many awesome things about Southern California, and because I love you, I'm going to tell you how to recreate that here in NYC.
So let's take a chill pill, NYC—a Cali chill pill, to be exact.
---
Coffee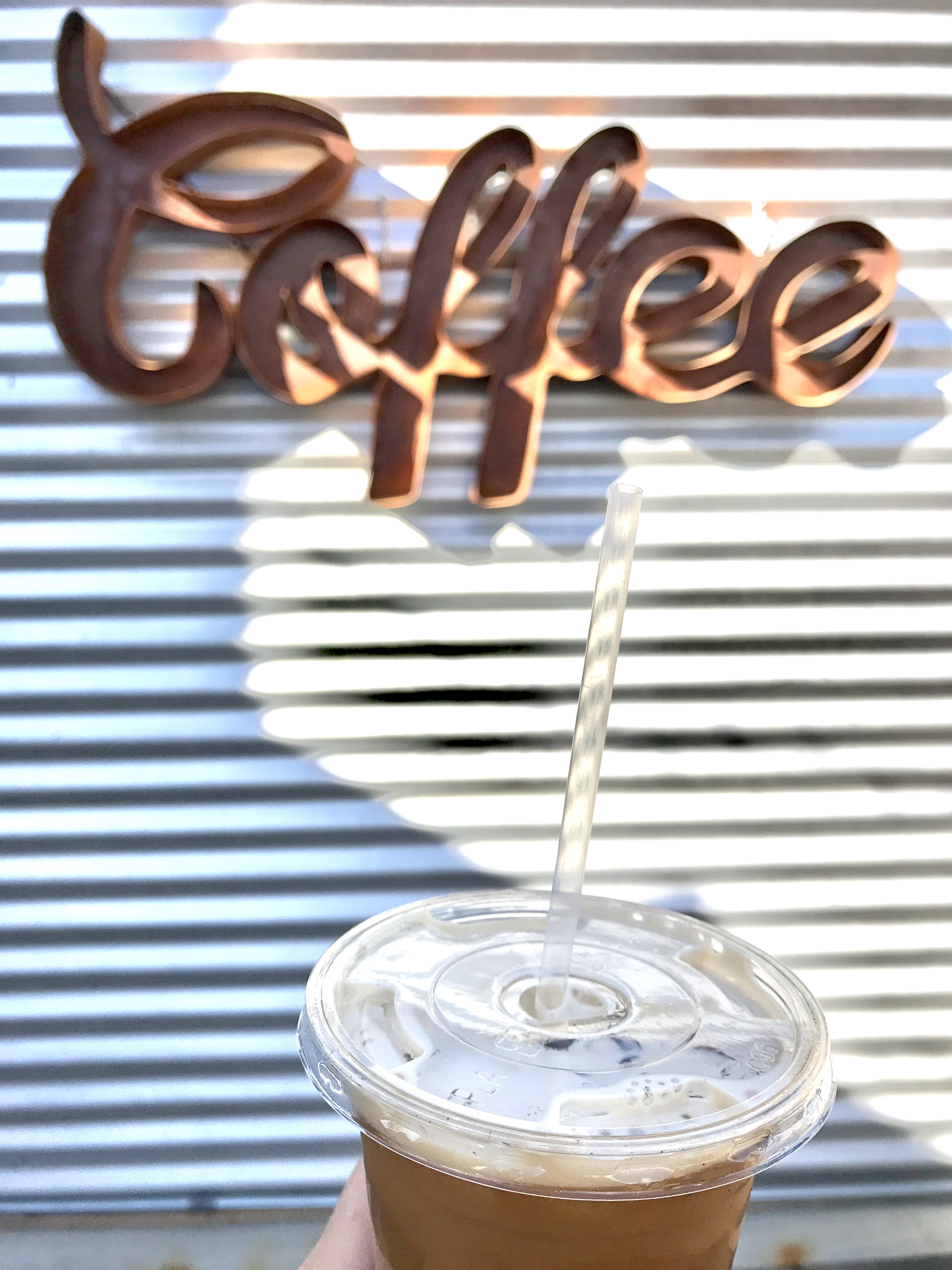 by Lauren Breedlove
Cali: Because, obviously. Coffee is universal no matter which coast you're on, but the laid-back ambiance is ever present when in the west. Although there are millions of glorious caffeine fix spots, my favorite example of this can be found in Joshua Tree, at the aptly named Joshua Tree Coffee Company. They make their own nitro-brew that is simply a must try. And if you're feeling like channeling your inner 4-year-old, ask for it with chocolate milk. Seriously.

NYC: Where to find the cool Cali aura in coffee shop form in the concrete jungle? El Ray on the Lower East Side might just nail this. Cali and Mexico combine in a flavor storm here proving it's not just about the coffee, but the food to wash your coffee down as well. So, keep calm and coffee on.
---
Sunset Markets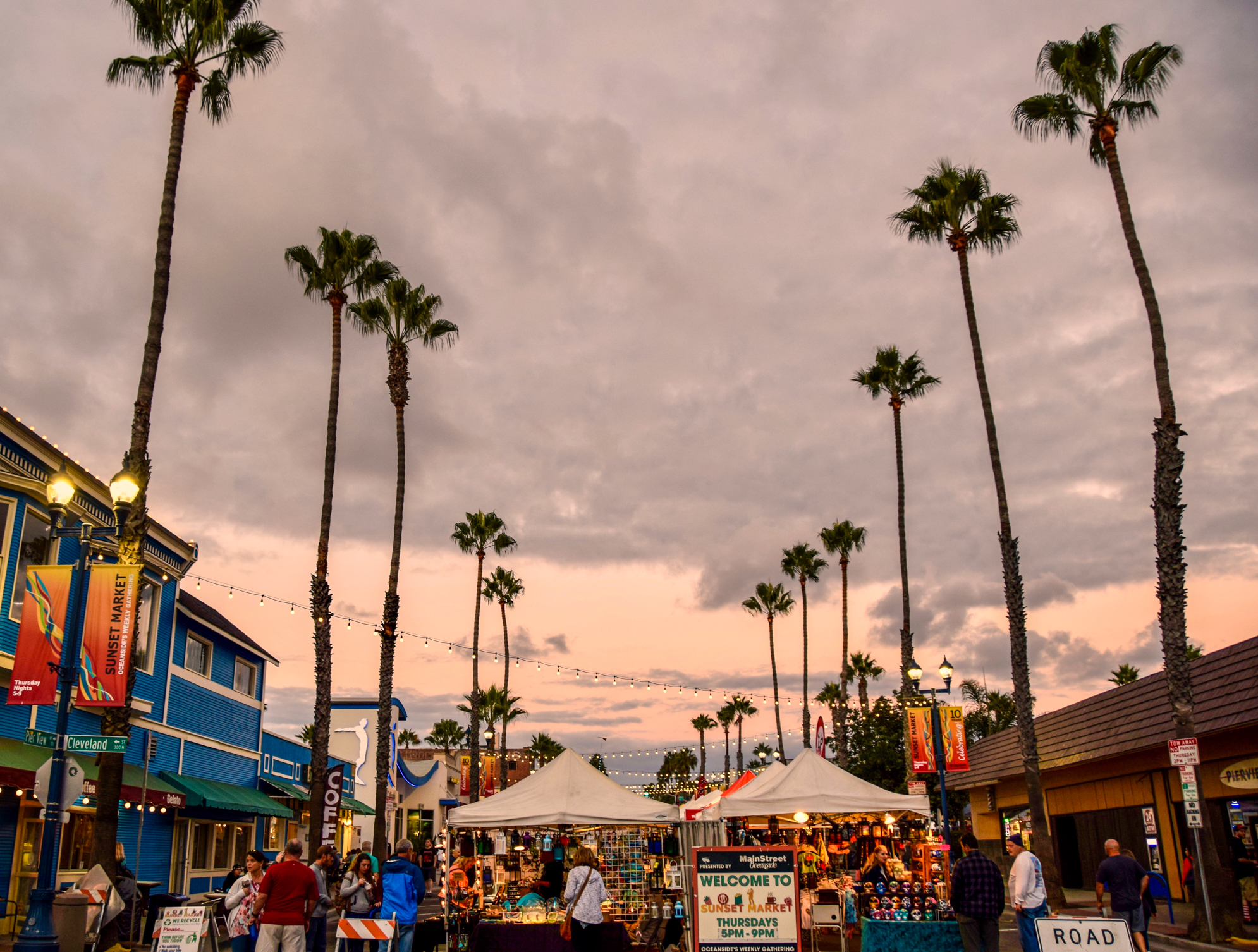 Photo by Lauren Breedlove
Cali: Just north of San Diego, in a cool-as-cool-can-be coastal town appropriately named Oceanside, a sunset market pops up every Thursday evening like clockwork. It features art and bites from all over the world. You can get your market fix from 5-9 p.m.

NYC: We have our own brand of markets here in the Big Apple and a plethora of them at that. The Queen's International Night Market is the East Side's fair bet for some of the night market action of worldly goods. Every Saturday starting in mid-springtime, from 6 p.m.-12 a.m. you can take a trip around the world. Unfortunately, this one is seasonal because, well, winter. So, one point goes to Cali for this round.
---
Sushi Happy Hour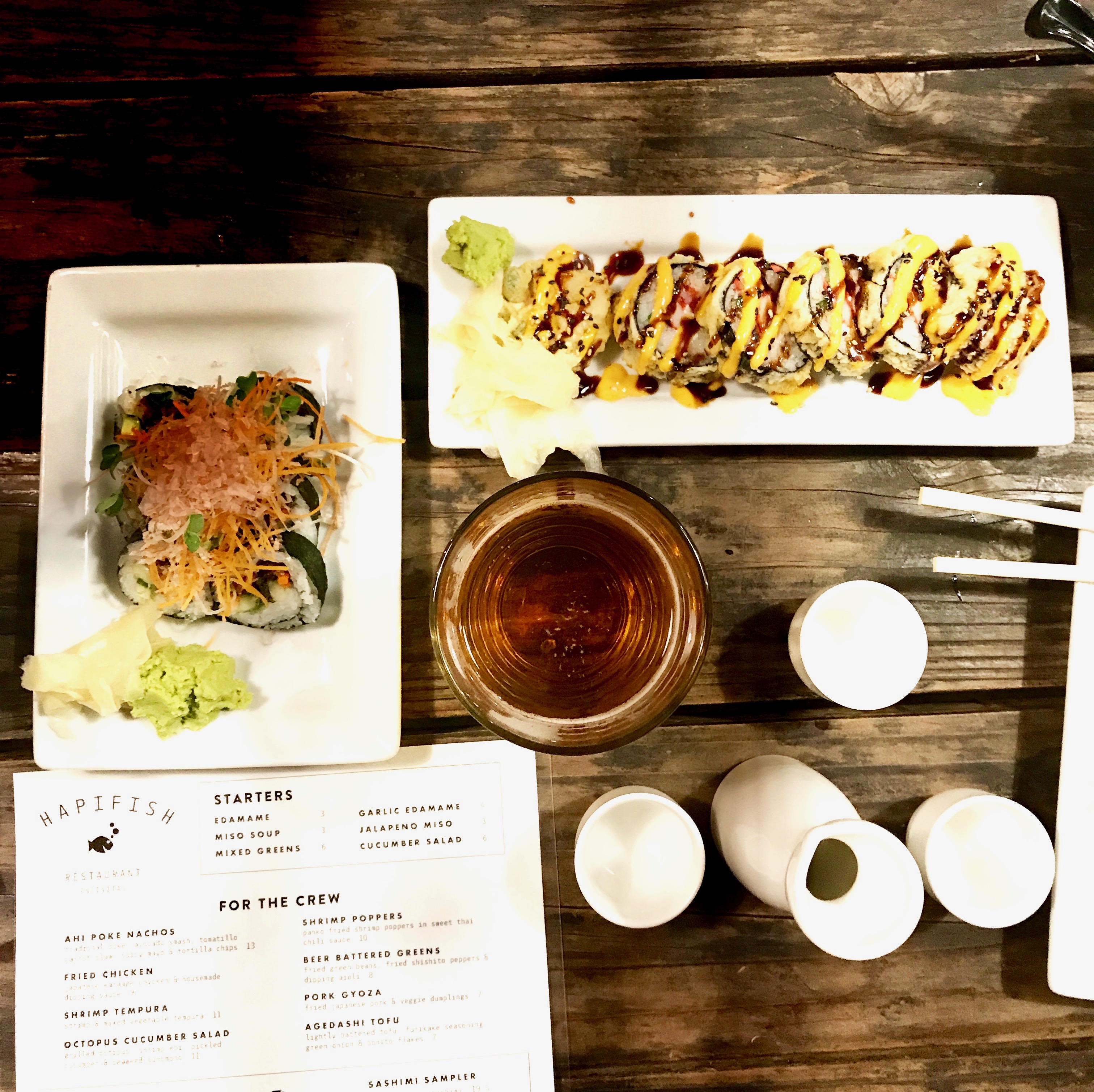 by Lauren Breedlove
Cali: Turns out Californians love their sushi just as much as we do. In the town of Encinitas, you can get Hapi from 3-6 p.m. every day at Hapifish. Every. Day. If that wasn't enough the happiness goes all night on Wednesdays. Try the Beach Bum roll for your Cali vibes in sushi form and wash that bad boy down with sake. BOOM.
NYC: West coast happy hours are great and all, but here in our domain we like to do things on the "go big or go home" scale. So, we'll do ya one better California...with an AYCE (all you can eat) sushi menu at Kiku. For $45 a pop, shove as much sushi and drinky-dranks down there as you possibly can. Ready, set, go!
---
Etsy-Style Shopping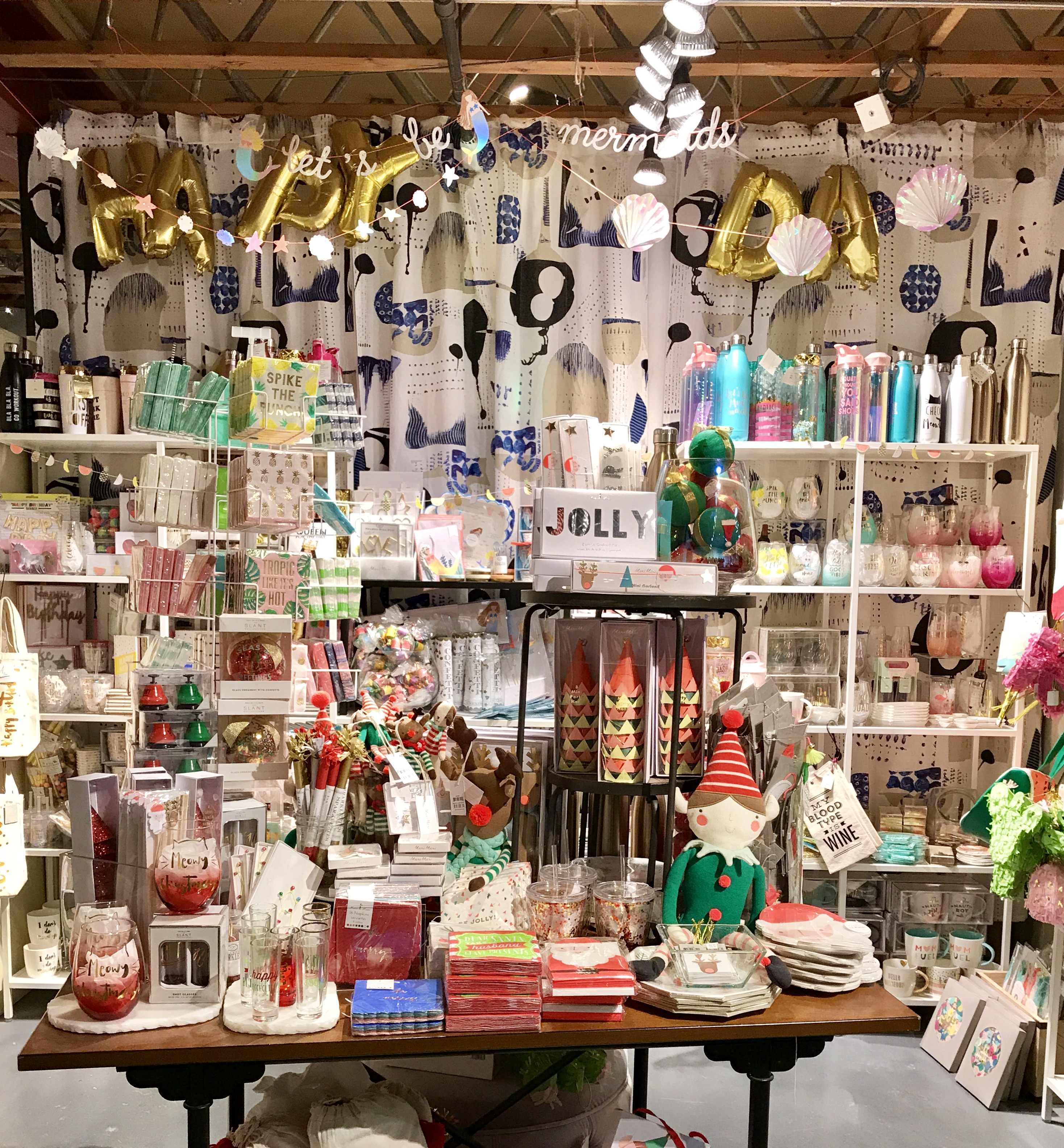 by Lauren Breedlove
Cali: The arts and craft culture is infused with a coastal touch in the Solana Beach Etsy-like markets with various vendors showing off their goods on the regular. Leaping Lotus and Solo sit almost directly across from each other in non-descript buildings in comparison to the goodies bursting with character, that you can unearth inside. Beware: you'll want to buy all the things.
NYC: Get that Etsy type experience here in the city with Artists & Fleas. Chelsea Market, Williamsburg, and Soho locations abound, and get this...there's even one in LA. You'll score major points during the holidays with the thoughtful gifts you picked up too, so there's that.
---
Acai Bowls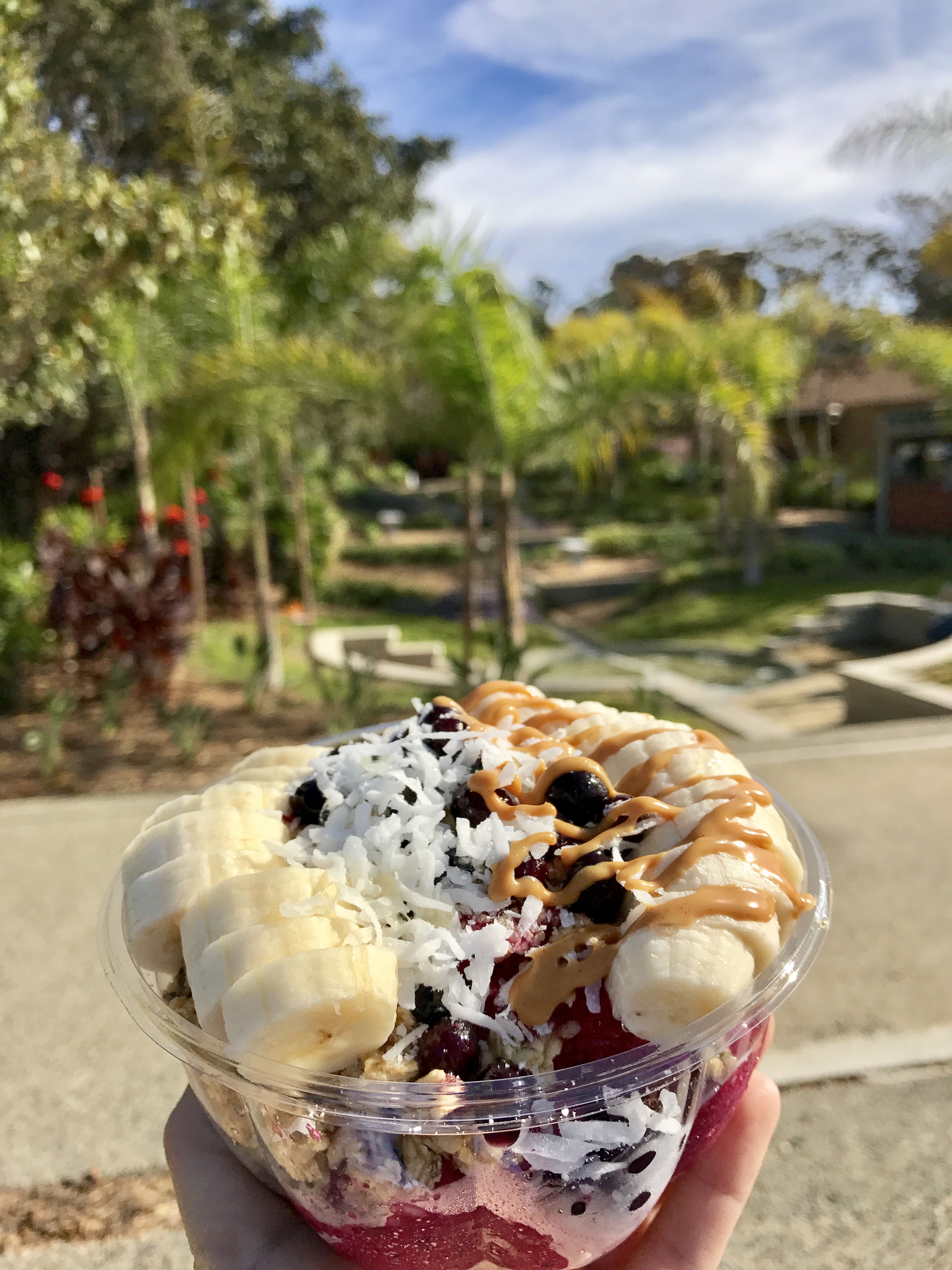 by Lauren Breedlove
Cali: A West Coast-infused staple, the acai bowl is wildly on point over there. One of the best can be found in a little nook of Del Mar (and another in La Jolla). A little stand with a solid acai bowl, and pretty to boot. Do yourself a favor and get the peanut butter drizzle add-on; totally worth it.
NYC: It may be hard to recreate all that is the delicious California acai bowl on this side of the states, but Two Hands comes pretty damn close. The only issue here may be actually eating it on account of its gorgeousness. Kidding/not kidding.
---
Tacos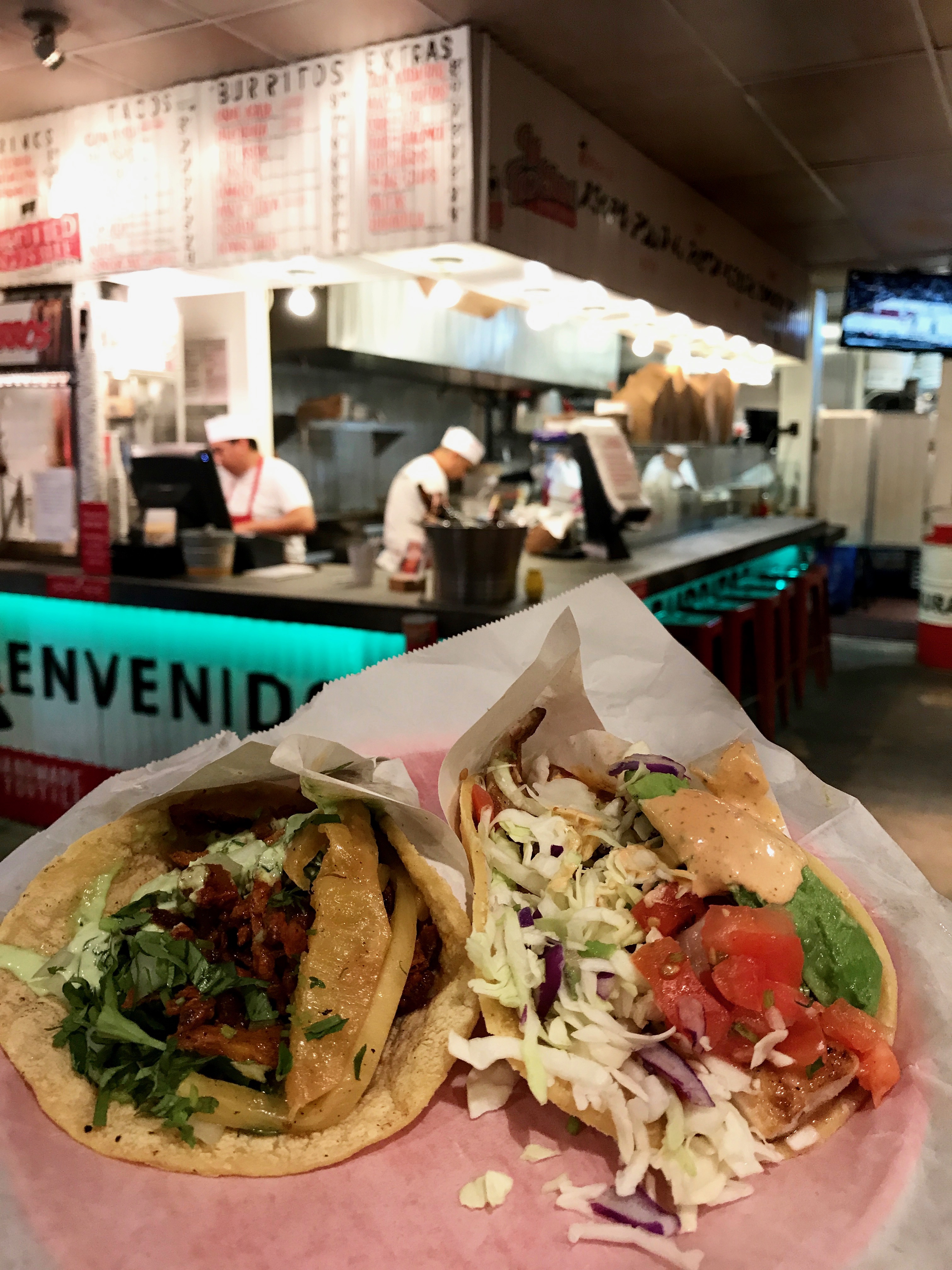 by Lauren Breedlove
Cali: Nothing says California vibin' like drool worthy tacos, amirite? We don't need fancy, we just need tacos. Welp, that's exactly what The Taco Stand dishes up. Did we mention it's super affordable too? Swoon.
NYC: The bad news: we're not super close to Mexico like SoCal is for taco-spiration. The good news: despite our geographical taco challenge, we managed to score some solid California-inspired taco joints. Otto's Tacos is taco Tuesday goals...every day.
---
Saloons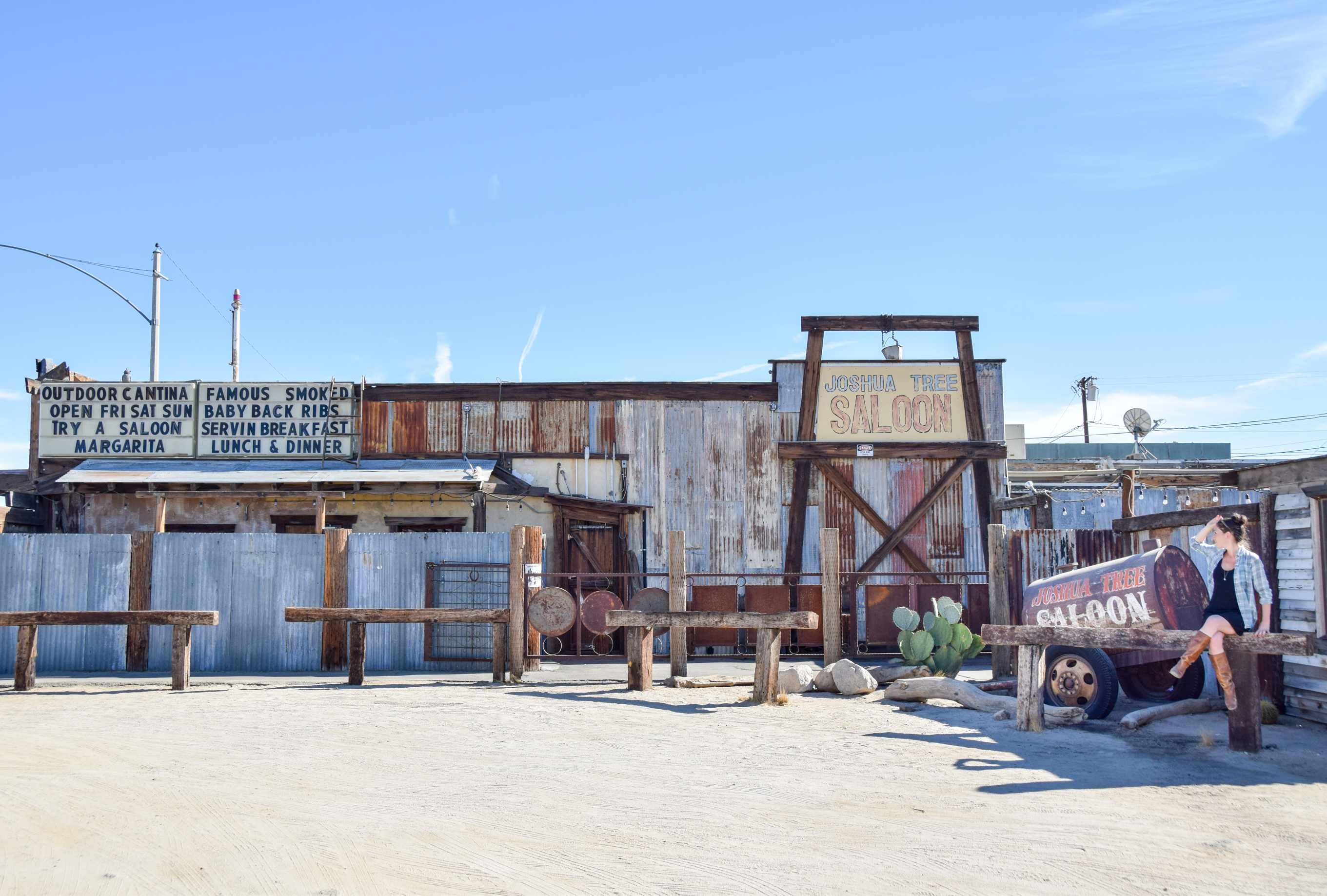 by Lauren Breedlove
Cali: It wouldn't be the Old West without a saloon style watering hole to get your drink on. A proper desert saloon is just the place to quench your thirst. After all, the desert makes you parched AF. The Joshua Tree Saloon is the spot, featuring an outdoor cantina and live music as you scarf down BBQ'd ribs. Yes, please.
NYC: If you want to get wild, Wild West crazy on a night out on the town, it's difficult to find an authentic style saloon in our city. However, Branded Saloon in Prospect Heights likely gets as close to fitting the bill as we're gonna get. We'll take it.
---
Rooftop Bars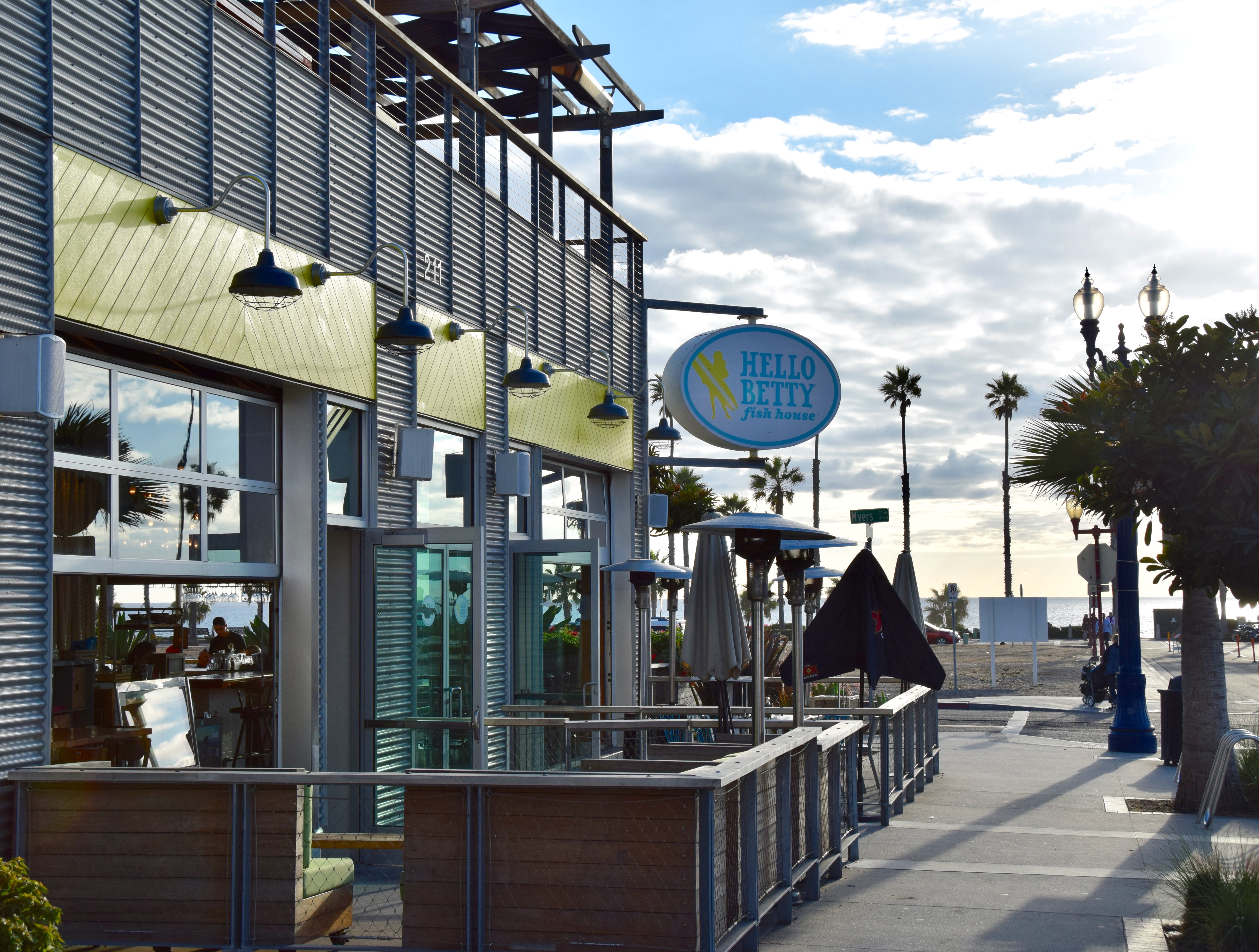 by Lauren Breedlove
Cali: Because at the beach, you drink on the roof. Hello Betty's in Oceanside is classic California and the roof has ocean views, because why wouldn't it? Front row sunset views over the Pacific, drink in hand...not too shabby.
NYC: Because in the city, there are a few months of warmth, and you celebrate with drinks on the roof. Playa Betty does not only offer the SoCal atmosphere but has the same (ish) name. It's fate. Get a taste of Southern California quite literally, and relax your soul on the Upper West Side.
---
Stargazing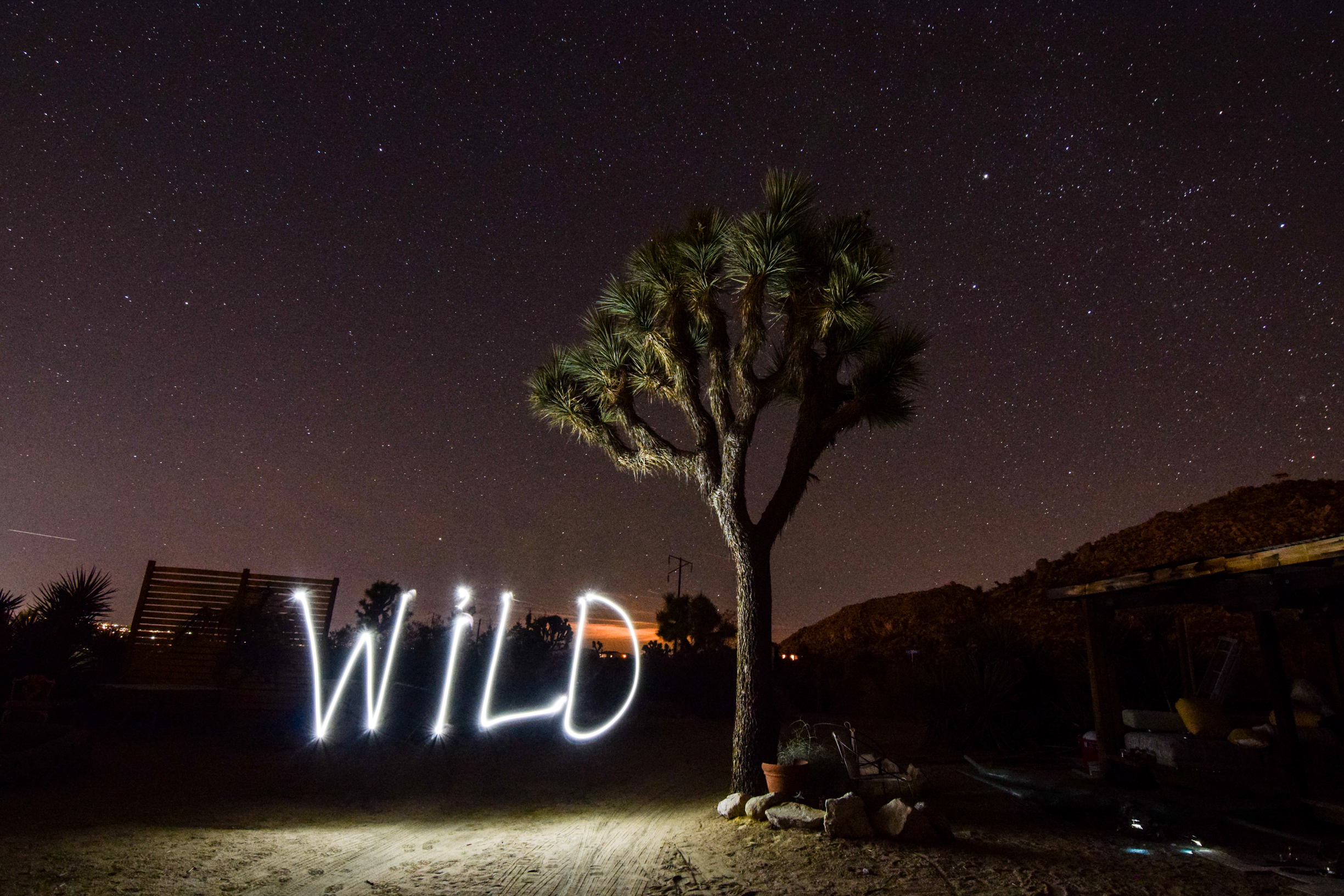 by Lauren Breedlove
Cali: To really view those shiny space dots you've gotta get yourself somewhere exceptionally dark. Enter Joshua Tree National Park. It's pretty much as dark as you can get, away from most light pollution out there in the desert filled with weird but cool as hell trees. Sometimes, you don't even need to leave your accommodations for the view, like the outdoor living space at Thunderbird Lodge Retreat. Patio star gazing at it's finest.
NYC: I know what you're thinking. Stargazing in the city? Impossible! Turns out that there's special star seeking events at the High Line starting in April on Tuesdays through the end of October though. There's even telescopes, guys.
So take that trip to California; find your chill. Set your SoCal soul free and embrace those Cali vibes on either coast. Left or right, west or east, you have no excuse now.