Subscribe to spoiled NYC's official newsletter, The Stoop, for the best news, eats, drinks, places to go, and things to do.
Do you already hear those sleigh bells jingling, ringling, ting-a-ling too? Are you chomping at the bit to start decking those halls?
What do you

mean

it's not even Halloween yet?
Okay, we'll admit the reason-for-the-season is still a few months out. But if you're as holiday-holic as we are, we bet you're already getting excited just thinking about roaming glittering aisles full of local vendors and artisans, roasted chestnuts melting in your mouth and Peppermint Mocha in hand.
With this list of NYC holiday markets, there's no need to wait around for Santa—you can start making plans to find the most unique, amazing gifts yourself for those special people who light up your life every day of the year.
Happy shopping!
Bank of America Winter Village at Bryant Park (October 28)
supremacymktg Who's excited that @BryantParkNYC's Winter Village is opening this weekend? There's a ton of great places to eat and shop! See the full list of places on our Facebook Fan Page @SupremacyMKTG 💯
This is the first of the bunch to open up, and perhaps the most famous of the lot. Check out their Tree-Lighting Ceremony and Ice Skating Rink!
Grand Central Holiday Fair (November 13)
jenniferfromnewjersey #grandcentralholidayfair #shopping #nyc
Find that perfect present while you wait for the train as Vanderbilt Avenue fills with artisans!
Union Square Holiday Market (November 16)
learnvest Feelin' merry and bright in the LearnVest neighborhood. 🎇🎇🎇#unionsquareholidaymarket
Enjoy live music, a warming station, and a kid's craft studio as you prance the aisles at this scenic spot!
Brooklyn Flea Holiday Market (Hudson Square location) (November 25)
ykr8688films #ig_japan#instapic#instagood#streetphotography#photography#photo#camera#japan#follow#fujifilm#ig_street#trip#nyc#newyork#brooklyn#brooklynflea#ig_nycity#ig_myshot#ig_shotz#holiday #ニューヨーク#ブルックリン#写真#カメラ#旅行
This eclectic weekend staple will be holidaying it up for the season!
Columbus Circle Holiday Market (November 28)
lilnewyorkernyc Happy Holidays! ⛄️⛄️⛄️Thank you lovely Lil' New Yorker fans for making our holiday season special at the #columbuscircleholidaymarket To find any of the LNY designers, please visit us online at www.lilnewyorker.etsy.com. See you next time! #HappyHolidays #holidays2016 #untilnexttime @urbanspacenyc
Head into Central Park to check out the 15th year of this elegant shopping spot: wooden puzzles, artisan sweets, and so much more!
Fort Hamilton Holiday Market (December 1)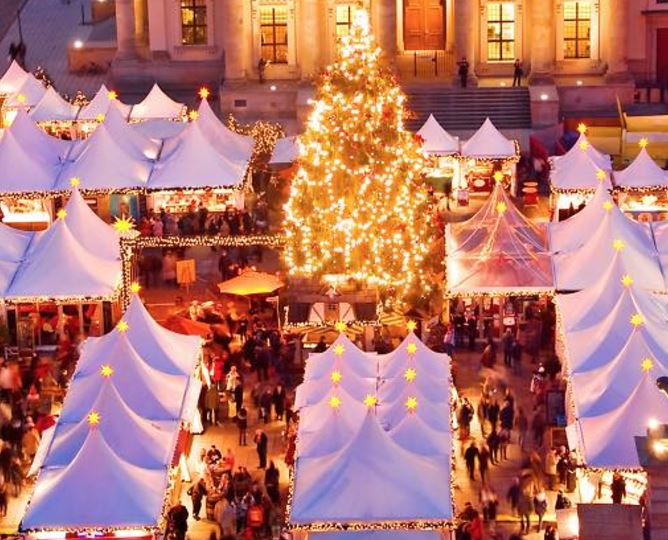 Check in with Santa or hop on a carousel at this Brooklyn spot!
Grand Holiday Bazaar (December 2)
gillianuang Christmas is just around the corner. Treat yourself to some serious Christmas shopping at the #GrandHolidayBazaar at @thegrandcon on the 17th -19th ! And don't forget to register for your @landersph membership too! 😉 🌲
This weekly pop up will be going all out for the Holiday Season! Catch it the weekends of December 2nd, 9th, 16th and 23rd!
Astoria Market Holiday Markets (December 3)
brooklynsoul Come see me at Astoria Market in the Bohemian Hall! #astoriamarket #craftfair #handmade #jewelry #holidays
The Bohemian Hall and Beer Garden will transform into a homemade-and-vintage winter wonderland! Catch it on December 3rd, 10th and 17th!
Etsy Holiday Handmade Cavalcade (Manhattan, December 8 / Brooklyn, December 16)
trrol_ #etsy #holiday #handmade #cavalcade at #chelseamarket. #NYC #etsyholidayhandmadecavalcade #holidaysinnyc
Find local and unexpected products and enter to win raffle prizes at this unforgettable winter tradition!
Got a hot tip or correction? Drop us a line at tips@spoilednyc.com