It looks like Hard Rock can never die.
Hotels in New York City are unlike any other hotels in the country. Many believe we have the cream of the crop here and it's shown in all of the top-rated hotels we have.
They are unique, spectacular and there is sure to be one that is the perfect fit for anyone. Now, there is sure to be a hotel that will delight the maestro in your squad.
Hard Rock International has announced Hard Rock Hotel New York, the newest addition to their already-bustling chain of hotels.
The hotel is expected to open in late spring of 2019 on 48th Street between 7th Avenue and Avenue of the Americas. The location is the dying Music Row near Times Square.
In its prime, Music Row was where famous musicians such as Eric Clapton, The Rolling Stones and Jimi Hendrix made their musical purchases.
Hard Rock wants to revitalize the now mute area by allowing guests to create music making memories in their hotel. Guests can request rentals of Fender guitars and other DJ equipment for a spontaneous jam session in the Big Apple.
The hotel will have an insane 445 rooms with decor that is familiar to anyone who knows about the Hard Rock brand. They will be designed with the classics and the future legends in mind.
[anad]
It will also be designed with the hometown in mind, so get ready to see some classic NYC music memorabilia there.
Rooftop bars are a big deal in NYC. Seriously, we cannot get enough of rooftop bars. Hard Rock Hotel is promising a monster of a rooftop bar that will have live music from all sorts of artists and with killer views of Times Square. It's gonna be lit!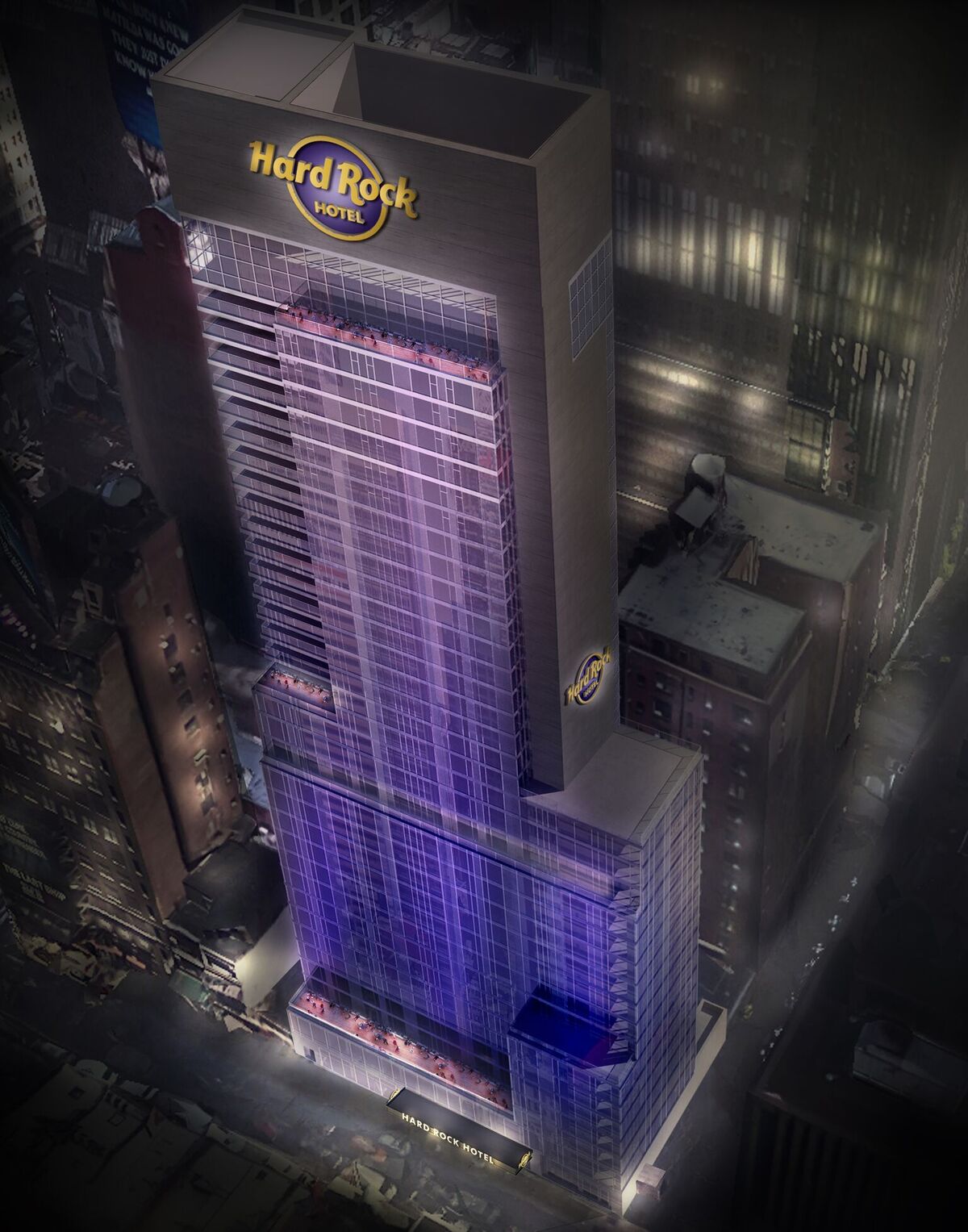 via Hard Rock Hotel
Check out