With roots as an ancient Celtic New Year celebration the modern day Halloween has evolved from a pagan festival of spirits to a Catholic Day of Souls to the modern day evening of costumed candy and delights.
The tradition of trick or treating has roots in a medieval begging or 'guising.' In all honesty, it's the one Halloween tradition that made sense.

Who doesn't love a sweet treat every once in a while, especially when it's free?

For those of us not brave enough to trick or treat as adults here's our 2018 list of Halloween favorite treats.
First, we have a special Halloween chocolate series from Max Brenner. The first chocolate delicacy is a series of chocolate bars with different fillings. There's milk chocolate with peanut butter and honey, white chocolate with hazelnut cream and wafer flakes, and finally dark chocolate with hazelnut cream and cereal balls. They come in a pack of three, so you can share with friends, though I personally won't.
If these chocolate bars are too tame for your taste buds, you better hold onto your butts. Max Brenner has quite possibly created the best thing since sliced bread. I'm talking milk chocolate drops with popping candy mixed inside.
It sounds funky, but Max Brenner's milk chocolate is always a treat, and the addition of the popping candy makes it a two-for-one special!
If you're looking for something with a little more kick and a little less cocoa, The W New York Hotel in Times Square has a cocktail named after the queen of pop her self.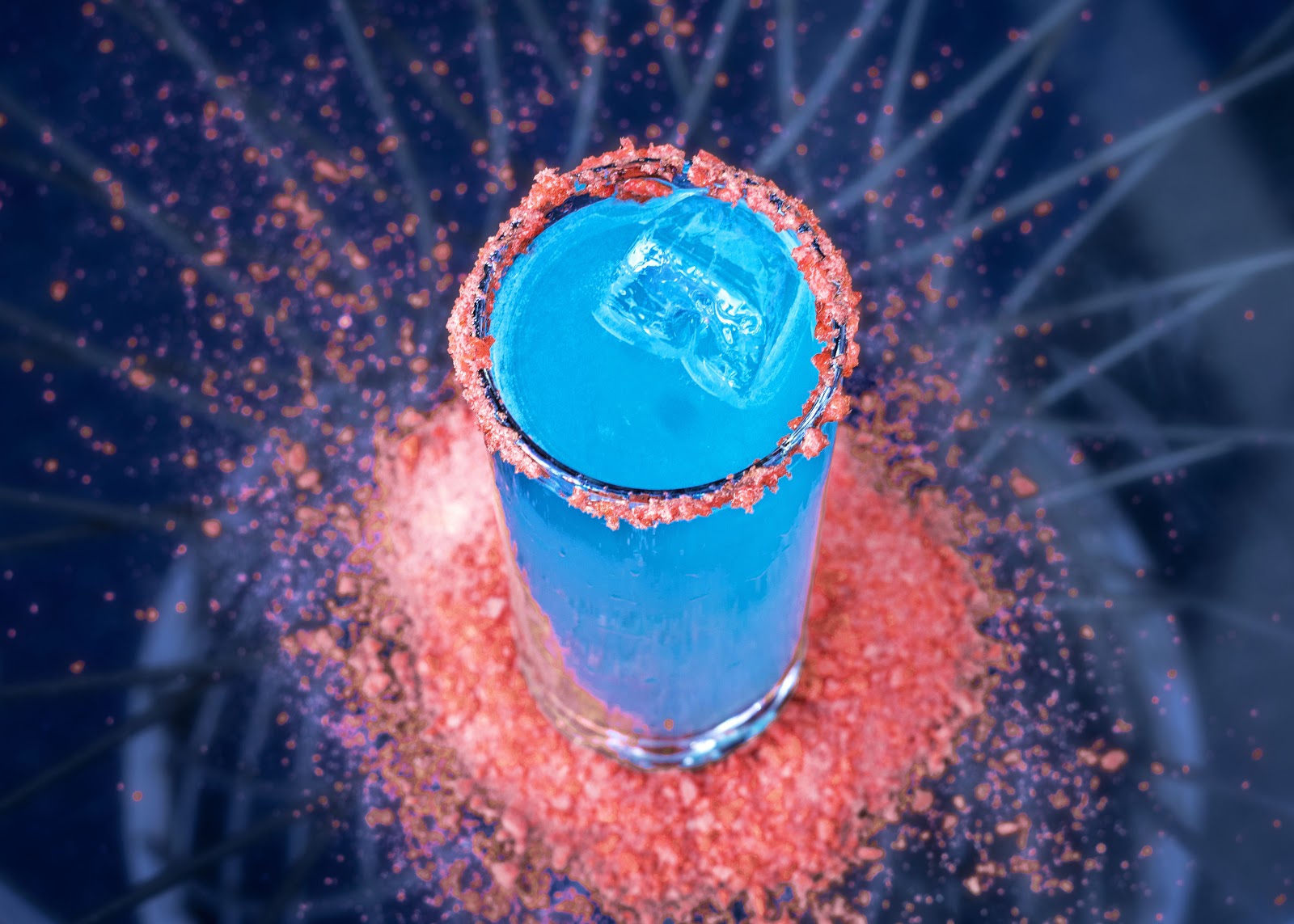 The Oops I did it Again is part-tequila, part-Curaçao, dashed with a little bit of pineapple juice, lime juice, and prosecco. This monster garnished with tropical punch Pop Rocks!
---
If you're interested in reminding everyone else why we drink to forget, we've got the recipe for ya:
Oops I did it Again
1.5 oz Blanco Tequila
1 oz Blue
1 oz Fresh Pineapple Juice
0.5 oz Lime Juice
0.25 oz Pop Rocks Syrup
Prosecco
Tropical Punch Pop Rocks
Method:
Rim a highball glass with

simple syrup and Pop Rocks.

Combine all remaining

ingredients except for Prosecco in a shaker with ice.

Shake and strain into the

rimmed highball and fill with fresh ice.

Top with Prosecco.
---
It's hard to imagine that Stranger Things Season Two debuted a year ago. If you're feeling nostalgic, and antsy for more unsupervised, teenage adventures and other-worldly creatures, IT'S SUGAR has you covered.
This year, they debuted a collection of candies and merchandise inspired by the popular Netflix TV series.
Their collection includes lollipops modeled after the rambunctious crew, a gummy letter Christmas light collection, a double-sided "Upside Down Bar" chocolate bar, a carton of malt balls with a missing poster of Barbara Holland plastered on the side, and an accurately sized gummy waffle.
Additional candy products include a three-inch gummy pollywog, and sour green apple flavored slime extracted from the Upside Down. IT'S SUGAR is also carrying collectible shirts and the Stranger Things Eggo card game.
If you ever needed an excuse to visit the dentist's office and make Willy Wonka's dad squeal with joy, we hope we've provided you with the necessary treats.
To all our spoiled Spoiled readers, have a wonderful Halloween!