It might be cold and dreary here in NYC right now, but just you wait, festival season is just around the corner.
We're already dreaming of the Summer, for sunning in the park, beach days, and when the Governors Ball music festival hits Randalls Island Park (June 2nd- 4th, mark your calendars).
This year's Gov Ball lineup just dropped, and it looks like it's gonna be a serious party. Flower crowns at the ready, guys.
The 2017 headliners are Chance the Rapper, the indie pop band Phoenix, and Tool– marking the art rock quartet's first New York City show in a decade.
Another notable name? Um, LORDE.
Who, we guess, is supposed to be putting out an album this year? Where have we been that we're just hearing about this now? Guess we really dropped that ball (GET IT?!).
Also, Childish Gambino and if you haven't seen him singing shirtless in leather pants and a mustache, you haven't LIVED.
Start crossing your fingers for good weather NOW, because we might cry if any of the days get rained out like last year.
[anad]
Check out the full lineup below, and make sure you get ready to get your tickets– they go on sale this Friday, January 6th at 12 p.m.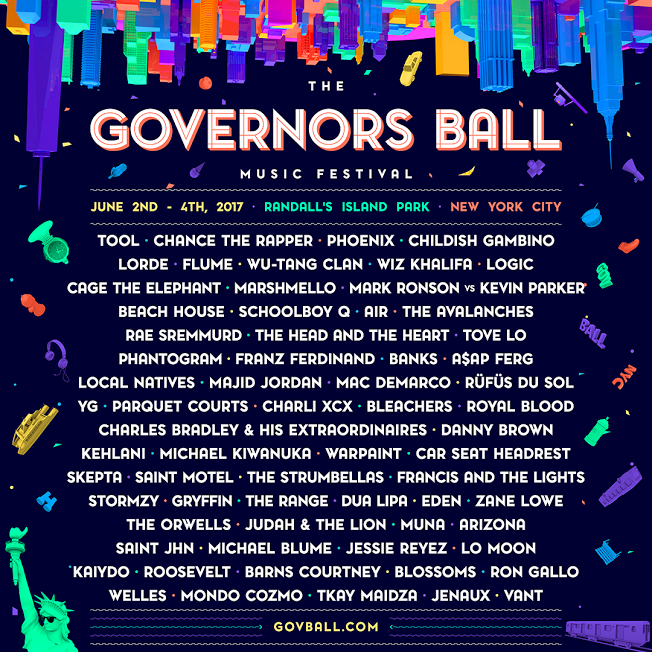 via Founders Entertainment