Located on the corner of Nassau and Spruce the Brooklyn Chop House serves up a menu simply described as chopstick to chop steaks.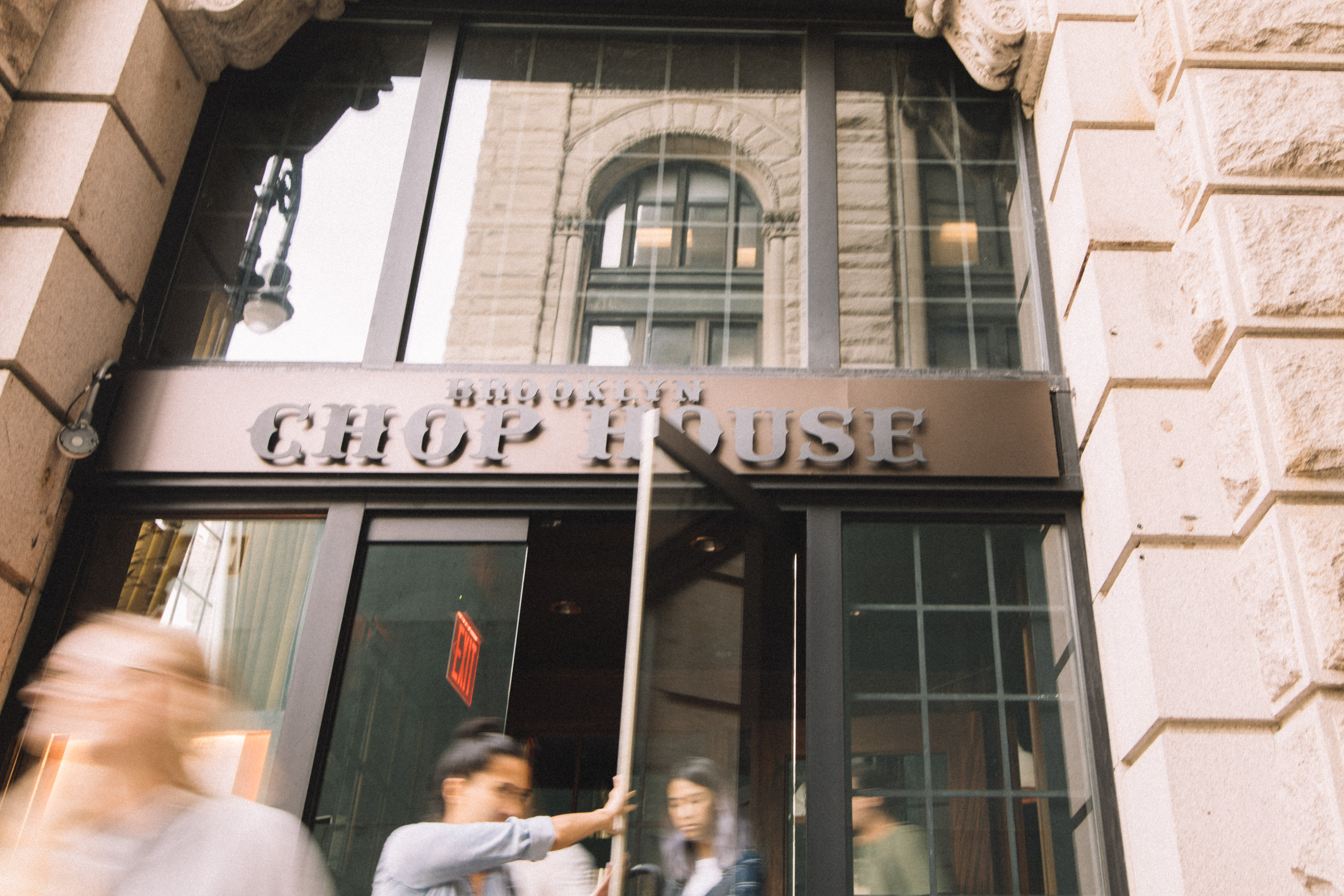 The 5,000 square foot Asian inspired steakhouse serves everything from traditional porterhouse steaks and ginger beef noodle, plus surprising funky fusions like the cheeseburger dumplings and thick bacon satays.

For those who fair on a diet of veggies the lettuce wraps are a can't miss, plus the sweet and sour eggplant hits your tongue in all of the right places.
The ambiance is a reflection of its geographic location; at the mouth of the Brooklyn Bridge, its namesake is supported by neon Biggie lyrics (a touch steered by owner Robert "Don Pooh" Cummins, a former music exec and very close friends with Biggie). Red velvet and white table cloths flank the rooms.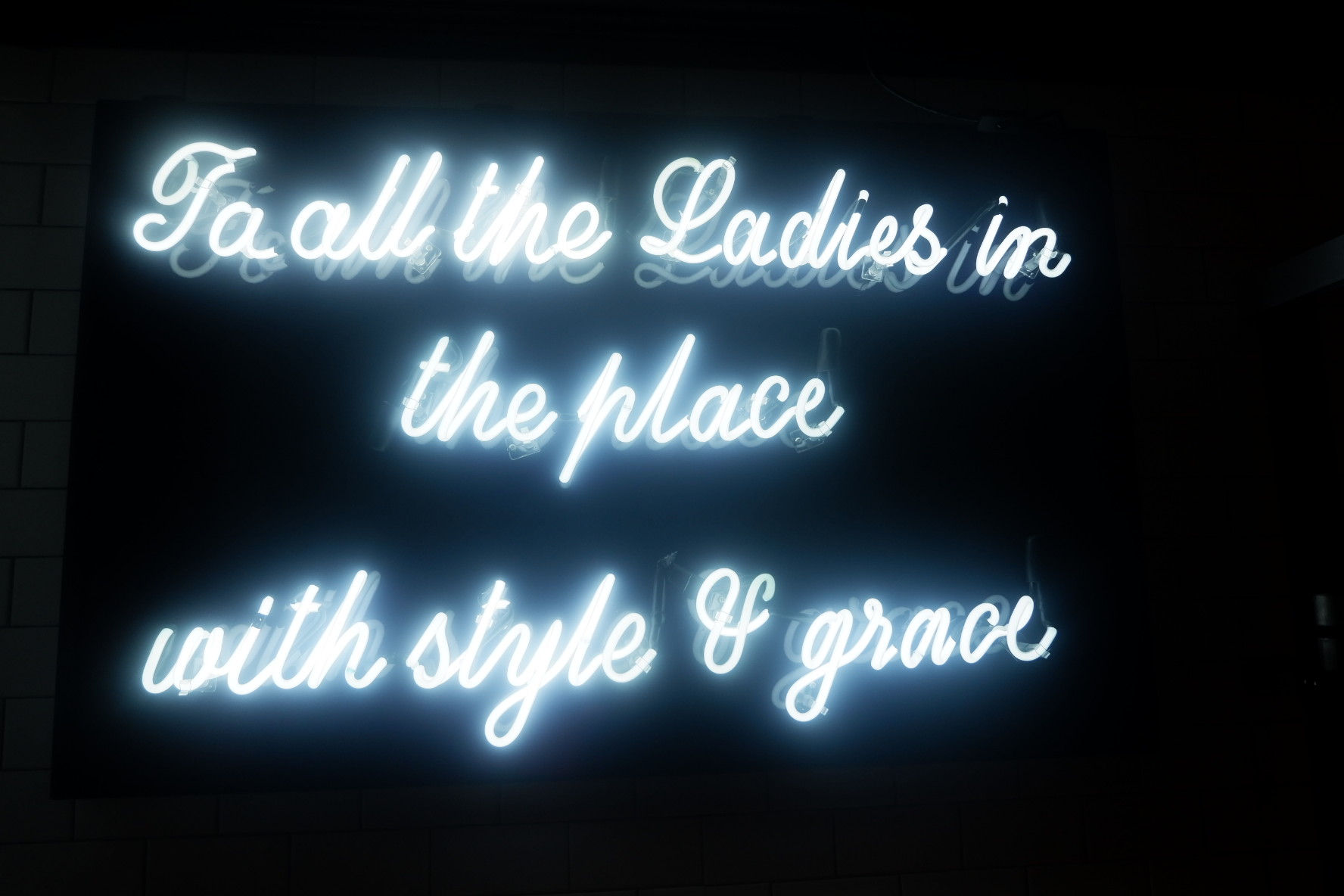 For those unable to swing by for dinner, there's also a three-course $24.95 lunch deal and $10 mixed drinks that have already won over the FiDi working crowd.
We took spoiled NYC friend and favorite Bridget Kyeremateng, social impact coordinator at Tumblr and co-founder of Applauding Power for a bite to eat.
Read below for what we munched and our great convo.
So who is Bridget?

I'm Tumblr's Social Impact Lead and lead all of their brand campaigns. I'm also one of the co-founders of Applauding Power, a Brooklyn-baser collective. I'm also a contributor for Salty, which is a sex-positive online article for and by cos women, trans women, and non-binary folks.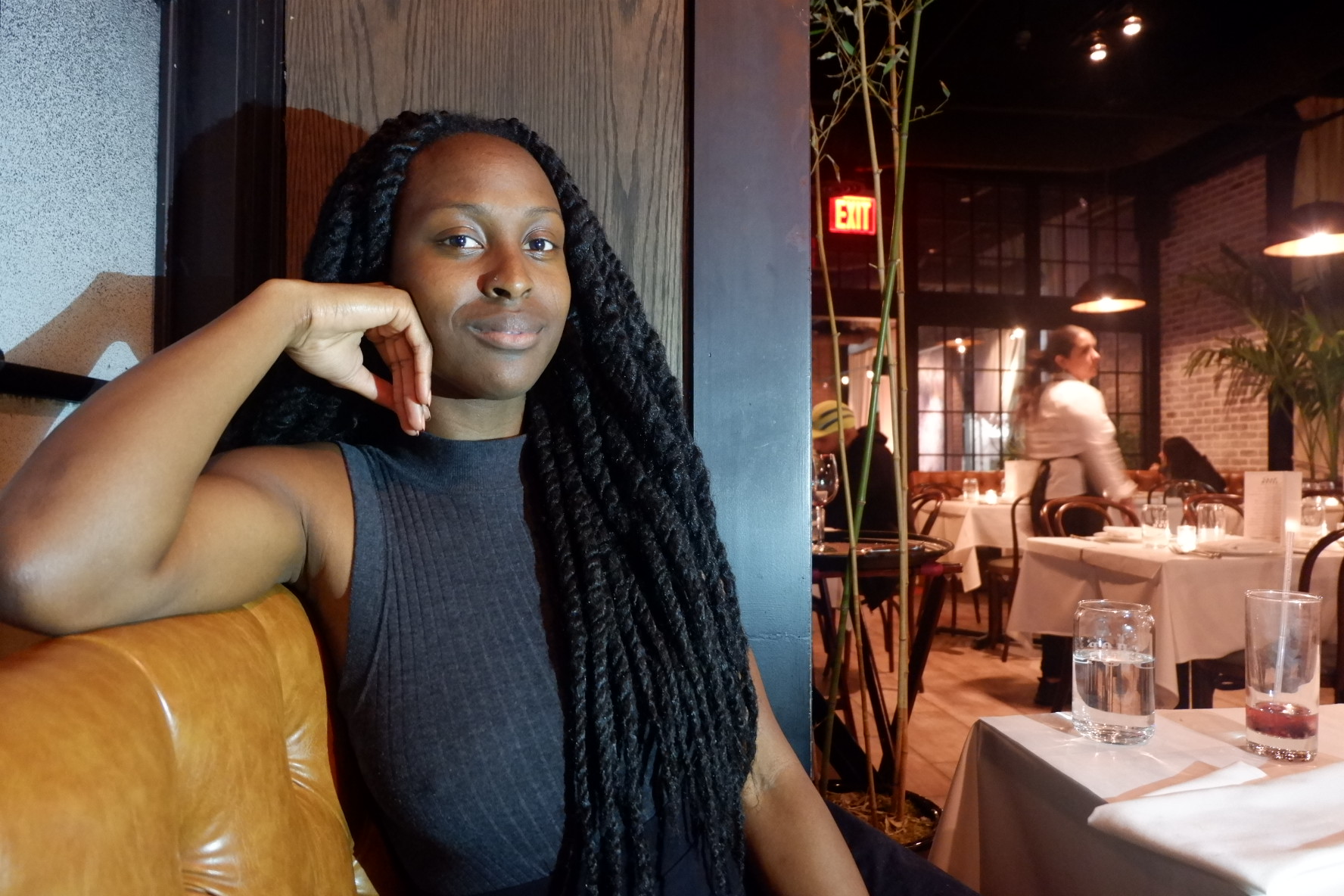 What's your New York story?
Moved to New York from California and took a leap of faith to find my calling. I've currently been here for a year and a half and I've had the pleasure of being a part of monumental events, created with creatives and making a change in the community.
To Drink: Blackberry Smash (muddled blackberries, sugar, and sage hit with tequila and topped with grapefruit juice, you almost feel healthy while drinking it.)
Start: Veggie lettuce wraps, shrimp satay, Pac-man dumplings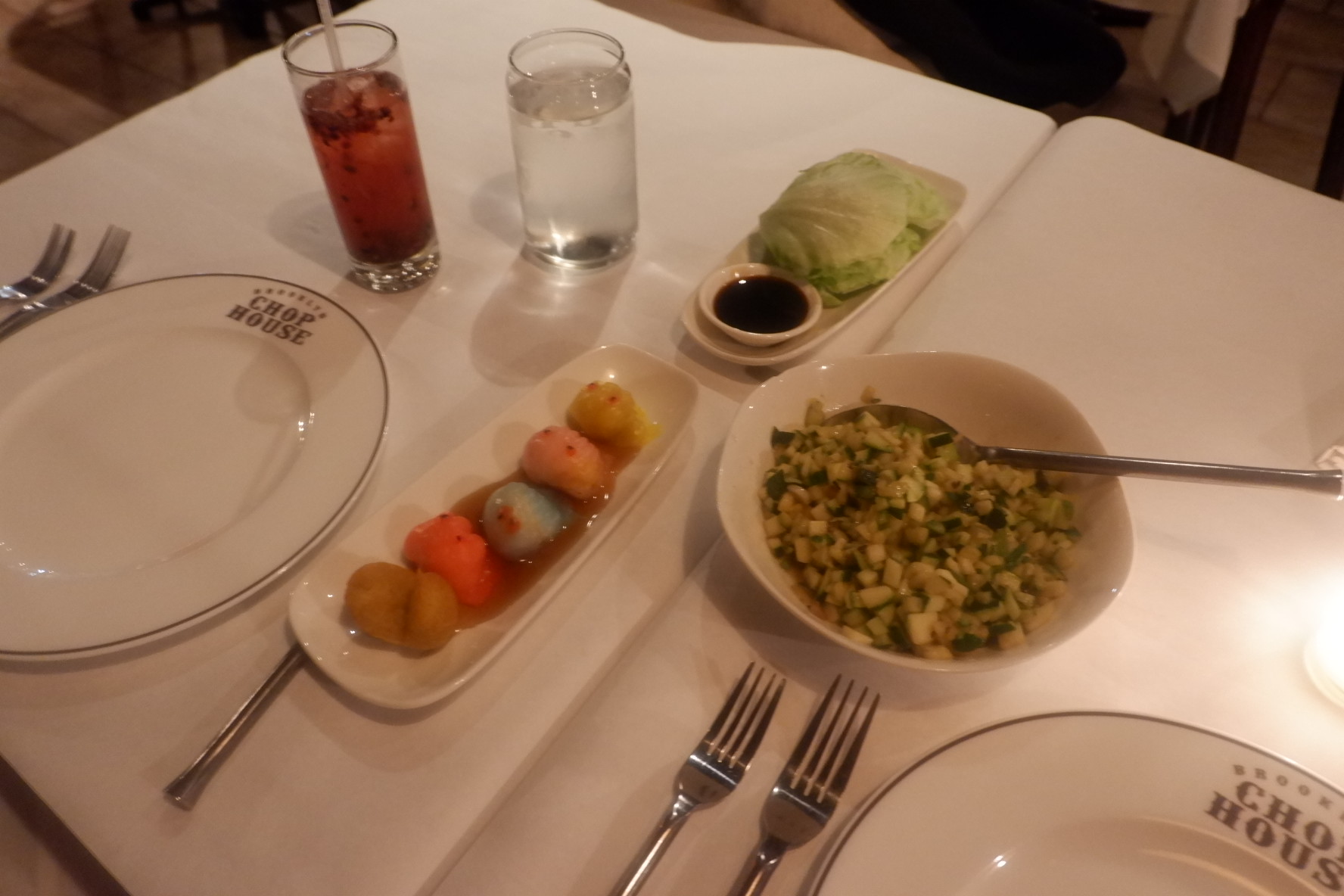 Main: Whole broiled fish of the day (red snapper was 10/10) and the shrimp fried rice

Dessert: New York Cheesecake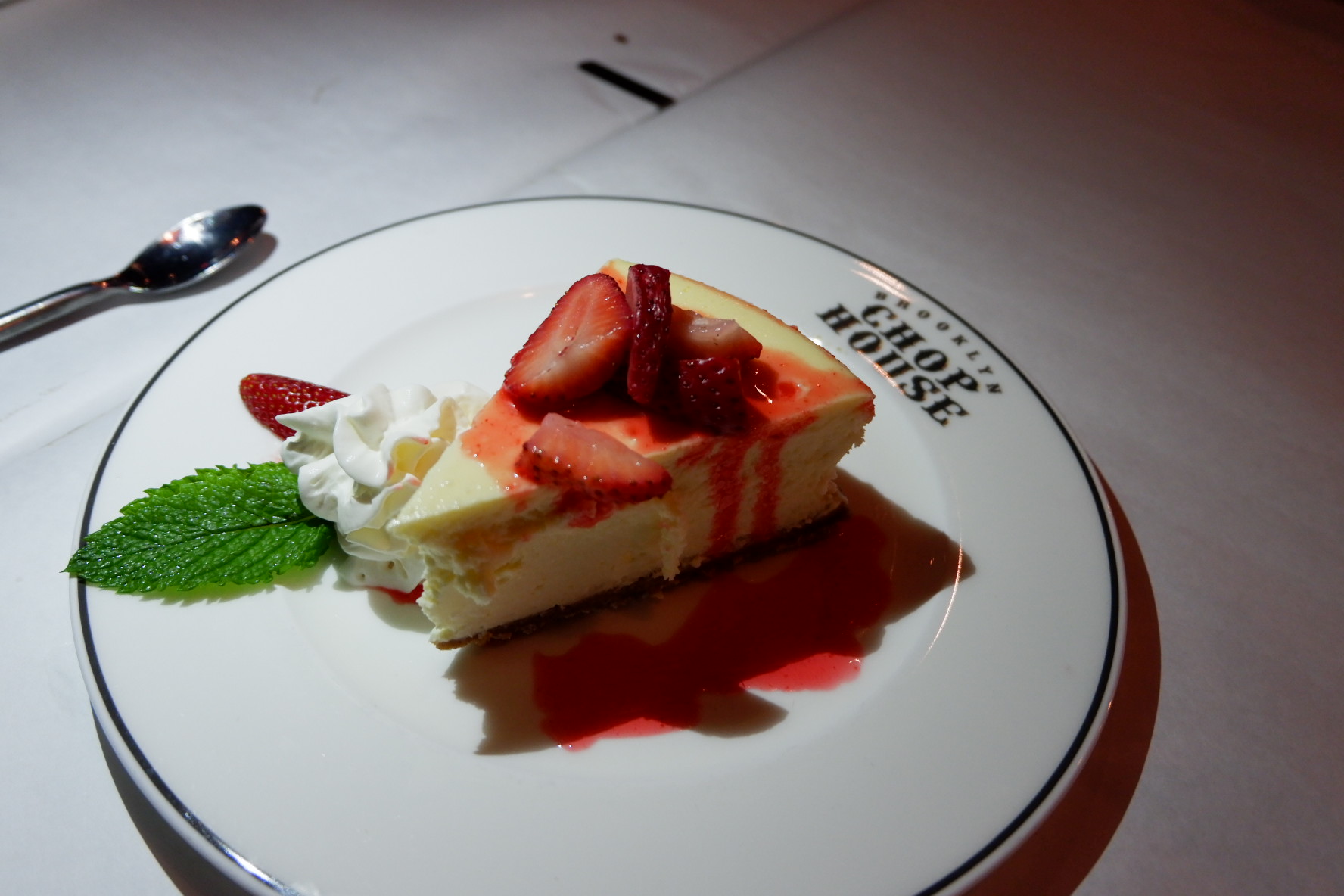 What do you look for when going to a restaurant?
I look for great service and a great atmosphere!
That's exactly what I felt going into Brooklyn Chophouse. The staff greeted me and made sure I felt comfortable during my wait and made sure to make me feel welcomed throughout the experience. And let's not forget they were playing incredible bangers in the restaurant.
What was your favorite part of the meal?


Kind of a hard choice but I absolutely loved the PAC-man dumplings. As a pescatarian, it was such a great spin on a childhood favorite meal and all my favorite seafood options. Also loved the classic BK cheesecake.