Hudson's at Pier 81 is definitely a departure from the average drinking or dinner excursion.
In fact, it's something different altogether.
The North River Lobster Company is owned by the same company; while on that boat, you get a barge-style Cape Cod vibe, but this yacht is undeniable more Manhattan.
The top floor is a dining room and beneath, a bar/club area with a DJ booth, lounge area, and of course, the bar. Windows surround the entire space, providing you with touristy titillations even if you're a native.
The two outside decks have a bit of a bougie feel to them, which definitely makes one want to pop bottles. If you are in a slightly tamer mood, you can just snap as many pics for your 'Gram as you can, while the boat floats by various NYC landmarks.
In the front of the ship's pleasantly spacious area, you may have the urge to go all Leonardo DiCaprio in Titanic. The top deck is home to another bountiful full bar, chaises, and all the comforts you would hope for on a good boat party.
Everything is slightly upscale on this vessel, but that doesn't mean you need to take yourself too seriously. You get a mixed crowd of revelers and diners alike.
[anad]
For dinner, I ordered the Pan Seared Salmon with Navy Beans, Clams, Tomatoes, and Fennel as well as the Roasted Cauliflower with Pomegranate Agro Dulce, Aleppo Pepper, and Scallions.
Artistic presentation and tasty food combined with stellar views made everything a win.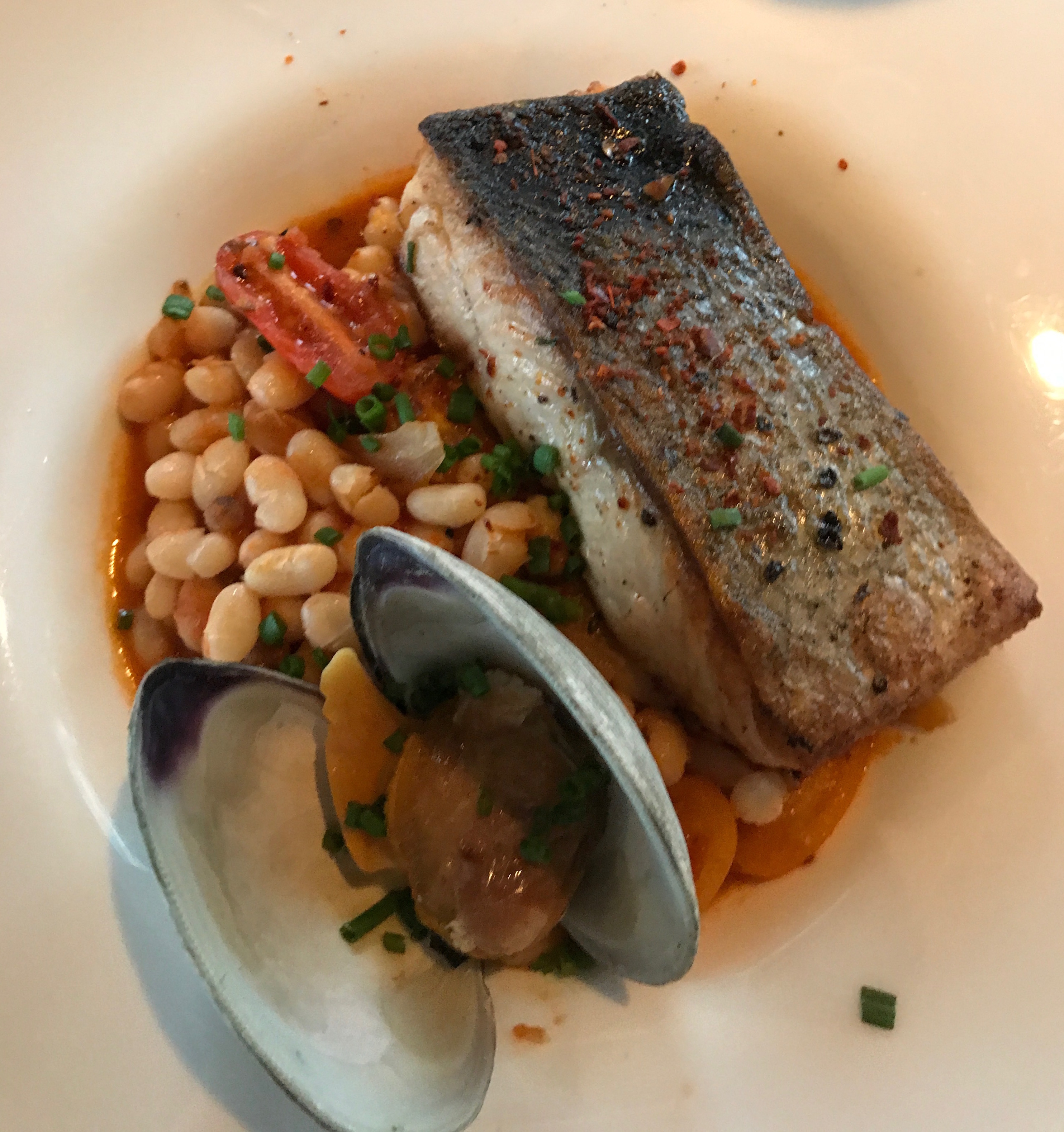 via Todd Strickman
Forgetting food, this is a "judgment free boat" (it even says so on the website) so drinking is a-okay. If you're really looking to get down, opt for the Harbor Lights Cruise open bar. For about $70 (after taxes and fees) you get a 2.5 hour open bar on the upper deck, which has the sweetest views.
This cruise takes you tinglingly close to the Statue of Liberty and no matter what the weather Lady Liberty always impresses.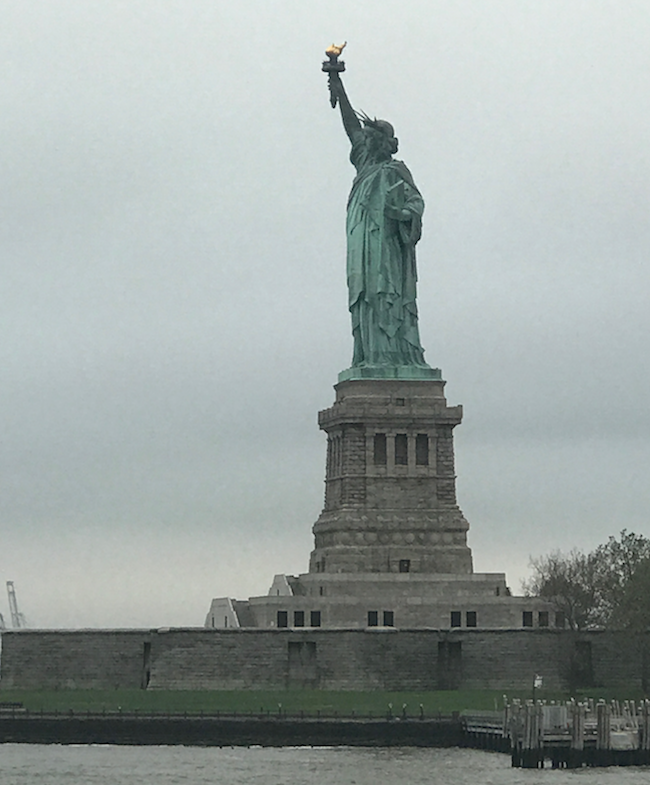 via Todd Strickman
Every cocktail on the menu is fruity, but let's be real, it's a boat bar, so that's no surprise.
The 'Narrow North' provides a fresh, minty, pear, coconut combination– like many of the drinks, it'll get you feeling that sneaky drunk that comes with drinking cocktails without an aggressive bite to keep you in check.
The real time to take advantage of Hudson's is on a beautiful day with a bunch of friends on the upper deck.
... And I'd seriously recommend moving fast if you're looking to score July 4th tickets.
[Feature Image Courtesy Instagram]