NYC is festival happy almost always.
Which is why NYC is (arguably) the best city in the world.
And this year, Brooklyn is hosting the FIRST EVER Tipsy Taco Fest!
It's going to be a historic occasion. Anyone else hype AF?! Seriously, when should I start gathering my salt and limes...?
September, b*tch. We have time.
The Well, in Brooklyn, is hosting this spectacular event on September 23rd and you NEED to go.
There are 3 GA options and 3 VIP options, both offering times in the afternoon, evening, or night. GA for those times comes to $55 and VIP ends up being $69. LITTTTTT.
[anad]
And TBH, for unlimited cocktails, beer, and tequila tastings, PLUS tacos and salsa and chips and guac (oh my!), that's pretty amazing. And a free souvenir cup to top it all off. BOOM.
But if that doesn't entice you yet, the VIP option allows access to an EXCLUSIVE guacamole bar.
'Nuff said. Don't forget to get your tickets, which go on sale Friday, June 23rd and wait impatiently for the next 3 months. We sure as hell will.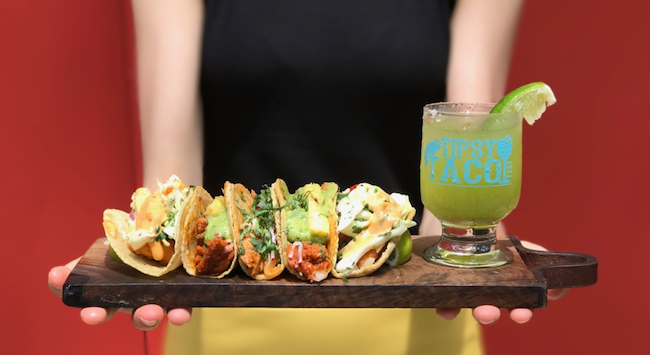 via New York Tipsy Taco Fest
[Feature Image Courtesy New York Tipsy Taco Fest]
[via New York Tipsy Taco Fest]