Winter is right around the corner, so you know what that means: It's time to break out your favorite sweaters and brace yourself for NYC's notoriously cold weather.
If you're looking for a cozy place to embrace your inner-snow bunny without trekking all the way to the slopes, you're in luck.
Eataly just transformed its rooftop beer garden into Baita, an epic alpine themed pop-up restaurant that is sure to make you feel all warm and fuzzy inside.
I repeat, Baita is back for the winter season and this year, it's better than ever.
Apparently, Baita is named after the Piedmontese word for a small ski lodge in the alps and it's not hard to see why this pop-up restaurant lives up to its name. Make your way up to the 14th floor of Eataly's Flatiron location, and you'll immediately be whisked away into a winter wonderland.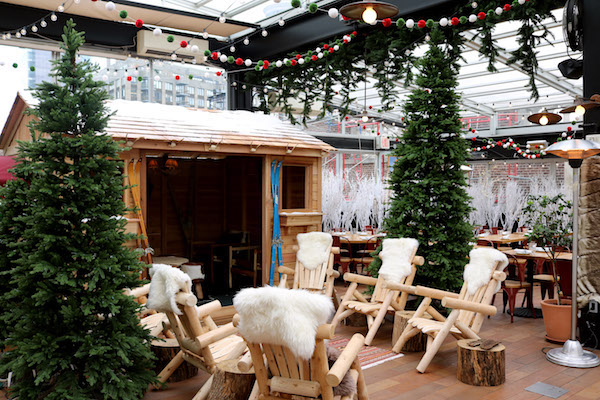 Ron Capistrano
Beneath a retractable roof, you'll find a charming scene that looks like something straight out of the Italian Alps complete with evergreen trees, twinkling lights and hearty dishes that hail from Northern Italy.
On the menu, you'll find rustic fare like charcuterie platters, pumpkin gnocchi, and gooey raclette, as well as some new additions to the menu, including a huge beef shank, served family style, and a polenta bar served three ways.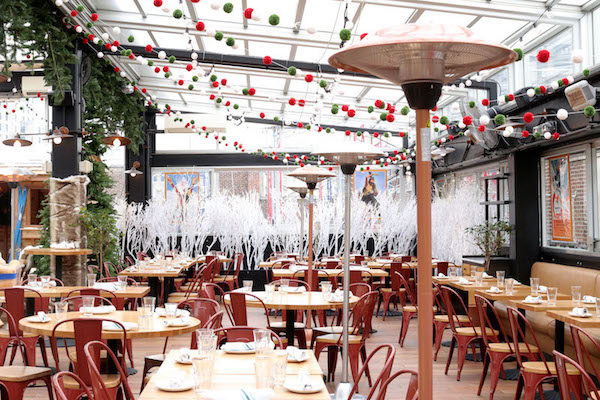 Ron Capistrano
If the pelt-covered chairs and fur blankets aren't enough to keep you warm, you'll be glad to know that Baita offers a variety of cozy cocktails, including a tequila-spiked hot chocolate topped with cookie crumble.
Plus, the new and improved version of Baita even has a dine-in log cabin. I mean seriously, what more could you ask for?
Baita is located atop Eataly Flatiron at 200 5th Avenue and is open daily from 11:30 a.m. to 11 p.m. Plenty of time for you to get your fix!
[Feature Image Courtesy Ron Capistrano]
[via Time Out]