There's no shortage of Christmas trees popping up in NYC this holiday season.
But sometimes we want to celebrate the festive spirit without the crowds, drama, and commercialization of Rockefeller Plaza or Washington Square.
But there's one environmentally-friendly tree with all the humility and heart we're looking for and it's been standing strong in East Harlem every holiday season for the past 13 years!
That's right—every year since 2004, groups of dedicated volunteers have raised funds to erect a huge decorated tree in the neighborhood at Franklin Plaza, on the corner of Third Avenue and East 106th Street.
The tree is intended to be "a beacon that symbolizes the persistence of hope and the determination to prevail in the diverse and culturally rich community of East Harlem."
Neighborhood resident, tree committee member, and artist Genevieve Andres worked with local youth and seniors to create environmentally-friendly ornaments made out of recycled plastic bottles to dress up the unique tree, a refreshing contrast to the usual energy-sucking consumerism that often takes over.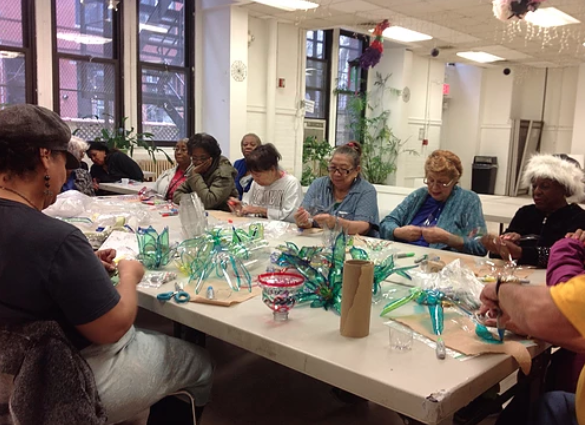 Last week, the tree was officially lit in a ceremony themed "Somos Uno / We Are One," in order to emphasize the need to support Puerto Rico in its recovery from the extensive damage wrought by Hurricane Maria and to promote unity and hope in today's dismal political climate.
The extensive Puerto Rican community in the area means that the tragedy is still on everyone's minds. In another sign of solidarity with the ravaged nation, this year the tree will stand until January 17, lasting through the Day of Three Magi Kings and Las Octavitas holidays.
And this extension means there's more time to go check it out!
[via AmNY]
[Feature Image Courtesy Instagram]