Attention cyclists, and those who wish to avoid them: New York City's Department of Transportation has released their annual City Bike map detailing bike lanes, greenways, trails, and more.
Now, we love going green as much the next person, but we all know that cyclists aren't exactly the best at following the rules of the road.
Then again, when it comes to the rules of the road in NYC, as we're among those that hoof it up and down the block on a daily basis, we know that those rules are definitely more along the lines of strong suggestions.
Biking in the city isn't exactly a walk in the park though, so props to all of the brave souls that take to the streets with their two wheels.
You can download the 2016 NYC Bicycle Map at the DOT website or pick up a free hard copy at any number of schools, bike shops, and libraries.
Over 375,000 will be distributed, and you can order your copy by calling 311.
This map doesn't include the planned 15 miles of protected bike lanes, and why should they? It's not like anything gets done in any timely manner.
Think of them more as... suggestions.
[anad]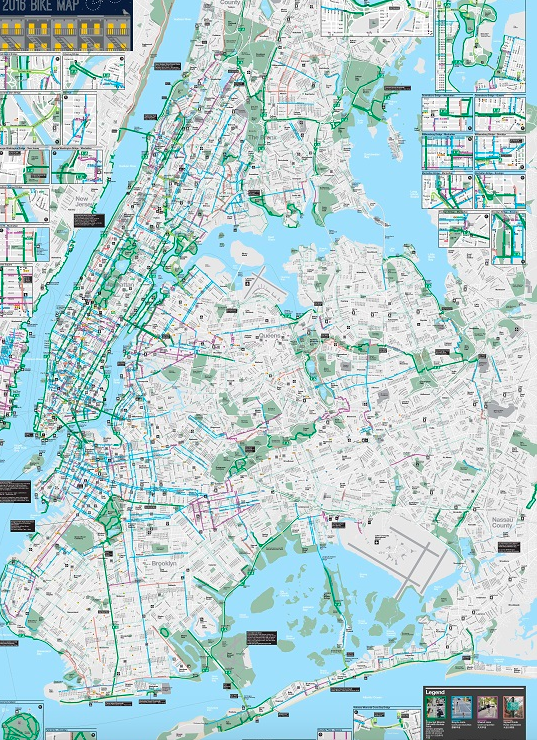 Check out Bernie Sanders Is Coming to the Bronx on Thursday.
[via Viewing NYC]
[Feature Image Courtesy NYC.gov]