Start spreading the news, you might want to leave today.
Living in New York City is an experience that many envy. People flock from all around the world for a chance to take in the city and have their very own NYC story.
Many New Yorkers will tell you that story comes with a hefty price. It's no surprise that this city is expensive, look at how much we are spending on rent alone. But, how do we rank with other cities in this country? How about the world?
Mercer's yearly Cost of Living Study was just released, and New York City ranks highest in the country and 11th in the world.
This is the 22nd year the consulting firm has done the study, and the results aren't that surprising for anyone who actually lives in NYC.
What is really fascinating is how Mercer tests each city. Mercer uses our city as a base to then rank every other city in the world. You know, much like how anyone who lives here does when they travel.
New York City is up five spots from last year, and the second-most expensive in America, San Francisco, is up 11 spots, making it the 26th most expensive city to live in the world.
It look's like The Bay Area is only going to get more expensive in the next few years. If you'd like to live comfortably in New York City, you're gonna need an absurd $158,000 a year. In San Fran, you're gonna need $216,129.
[anad]
Boston came in 47th, Portland came in 117th, and Winston Salem came in 147th making them the least expensive cities in the United States. But each city is steadily climbing because the value of the dollar is taking out other currencies like a prizefighter.
The most expensive city that Mercer ranked is Hong Kong. Luanda came in second and Zurich was ranked third.
So, this is one list that we should be glad we didn't crack the top ten. This city isn't getting cheaper anytime soon, and these studies shouldn't deter anyone from trying to create their own New York City story.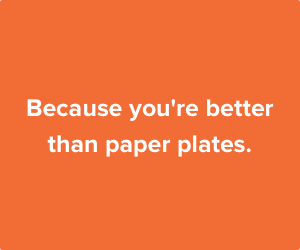 You know what they, if you can make it here... it's probably because you have a good roommate.
And good roommates are hard to come by. That's not a joke. But you should never leave an apartment you love simply because finding someone sensible to rent out a reasonable space with you is too hard. That's why there's Roomi.
Roomi knows how stressful finding a housemate who's not a sketchball is. That's why their listing team is dedicated to sussing out the spam and the fake posts so you don't wind up living in some kind of crazy sex kitchen (not quite sure what that is, but it's not something we want to be a part of).
Download the Roomi app right here and find the reasonable roommate you've been longing for today. For free! You should never leave an apartment in the West Village you love simply because you can't find someone to live with you.
Check out 7 Most Underrated Things About Boston You Won't Truly Appreciate About It Until You Go.
[via Mercer]
[Feature Image Courtesy Sploid]