If you love to play new games on your mobile phone but miss the feel of the retro controller in your hands, then the SNES30 Bluetooth Game Controller and Smartphone Holder is perfect for you.
Connecting using Bluetooth or a simple USB cord, this controller mounts to your smartphone to liven up your game play and you can get one now for 22% off.
No matter which brand of phone you have, this nostalgic controller clips right on and lets you play all your favorite games, even multiplayer when using its dual-keyboard system.
The mount keeps the phone and controller at the perfect angle.
And if more friends want to join in, you can even use Wii's emulation support to play with up to four others, or simply use the touchscreen simulator.
With the USB cord you can also connect the controller to your PC or Mac computer for desktop gaming.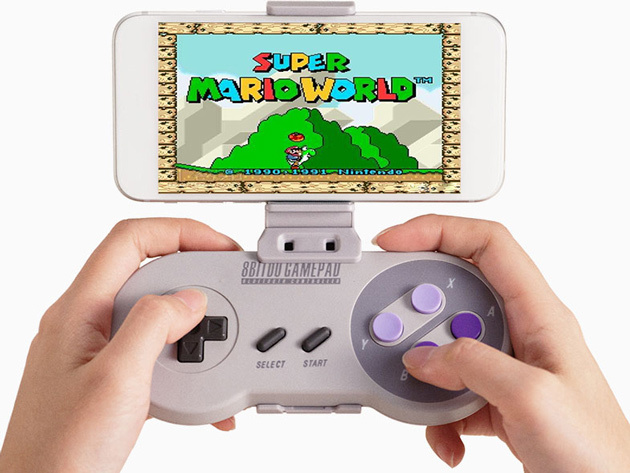 The controller is just like you remember it with the classic grey color and purple buttons, giving you an old school feel for your new mobile device so you can play like the old days, wherever you go.
Previously priced at $45, now you can take 22% off and get this clip-on game-changer for $34.95.
Check Out This Incredible SNES Smartphone Controller Right Here.