We know, we know, we know, we know, we know: It's cold as hell right now.
It's awful. This is one of those times where you just wish it was snowing outside. The air is so heavy, the cold just kind of smacks you in the face over and over and over-- you get it. We all get it. It's cold. Whatever. Move on. Get over it.
There's a reason we talk about the weather. There are various unexpected consequences to winter weather in New York City. Whether it's mountains of snow that turn into sludge-plagued trenches of cold slush, subway delays, or general discomfort, keeping an eye on the weather is important.
It's especially important when NYC has systems of social responsibility and human safety in place like Code Blue.
Code Blue is essentially a protective measure for NYC's homeless.
When the temperatures dip down into the negatives, like this weekend's windchill plummeting to anywhere between -20˚F to -30˚F, people on the streets are ushered into the nearest shelters without the usual intake or eligibility procedures.
Good. This is necessary. Temperatures in the negatives are no joke. This weekend everybody needs to bundle up. Seriously. Cover any and all exposed skins. Prolonged exposure to these temperatures can result in frostbite and hypothermia.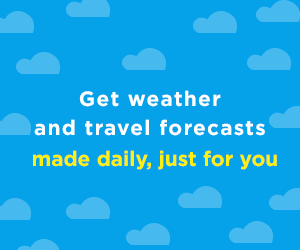 Code Blue is absolutely necessary, and Mayor de Blasio activated one yesterday, effective through Sunday.
"We'll have a very aggressive outreach effort led by our Department of Homeless Services working closely with NYPD and FDNY," de Blasio said yesterday.
"As you've seen in the last few weeks, those efforts have been very effective at getting people in - overwhelmingly voluntary, some involuntary. That effort will be done with force."
During the last Code Blue warning, activated January 13th, Gothamist reports 30 were taken to shelters or hospitals, two of whom were taken involuntarily.
[anad]
Code Blue is in effect until Sunday where the temperatures, not factoring in windchill, will be as low as 2˚F. They might not break the high teens, and they could very well dip into the negatives-- again, windchill aside.
Be careful out there.
P.S.- For all of your weather update info, download the Poncho app. Poncho can start your day off with weather updates in the form of an alarm, and they can even hit you up with an alert before you leave the office. Download the Poncho weather app right here.
Check out Poncho Just Launched the Most Incredible Weather App Ever.
[via Gothamist]
[Feature Image Courtesy New York Daily News]