Have you heard about the new condo development on Central Park's northwest corner?
They're a new set of luxury condos, called Circa, that are currently being built in Harlem on Frederick Douglass Circle.
Though sales for the condos have yet to launch, we've uncovered some details about the new development.
What's the most striking bit of information? Apparently these condos will list ten units at an "affordable" price: $227,000 to $384,000...
So apparently, affordable has a very different meaning to The Wall Street Journal than we have. Regardless, these condos will be offered through a lottery system at some point this year.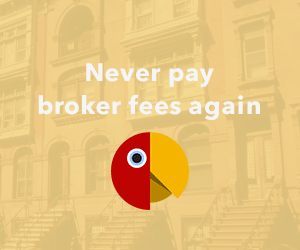 Other units will have price tags that start at $1 million and range up to a $10.5 million five-bedroom penthouse with a private terrace.
The average price is around $3.5 million, which will get you a three-bedroom apartment in the new space.
So if you've got a spare million (or 10) lying around, you are more than welcome to contact the sales office within the next month for your chance at purchasing one of these luxury condos.
The building itself is meant to follow along the curves of the traffic circle, giving it a unique rounded look which is a far cry from the typical square shapes of buildings in New York City.
[anad]
"We have this amazing circle," Dan Kaplan, a senior partner at FXFOWLE Architects, told The Wall Street Journal. "Unfortunately, unlike Columbus circle, other buildings didn't celebrate the curve and didn't embrace it."

The construction for Circa Central Park has taken over the space formerly occupied by a BP service station.

Of course, if you're not in the market to buy an "affordable" condo, check out the Oliver app. Oliver is the best way to rent an apartment in NYC because it gets rid of the pesky middleman taking a chunk of the change in every transaction: brokers.
If you're still paying a broker to help you find an apartment, you're doing it wrong. Check out Oliver and start saving money on your next apartment.
Download Oliver, the No-Fee Apartment Rental App Right Here.
[via Curbed]
[Feature Image Courtesy Curbed]