Enjoy Memorial Day weekend in the city with live music, DJ sets, and troop specials. Here are some musical highlights and experiences to enjoy during Fleet Week including a Summer kick-off concert at the Brooklyn Boardwalk and more!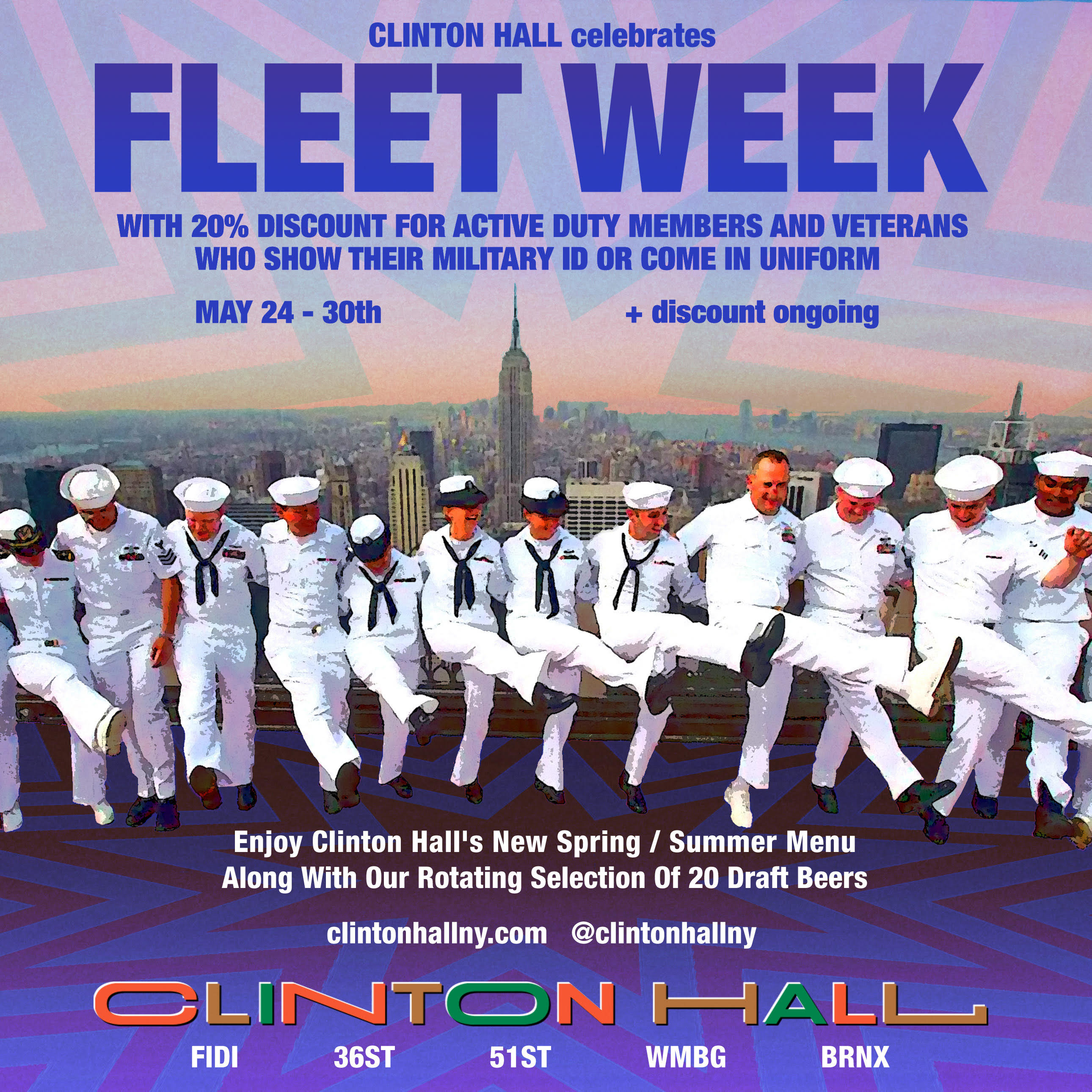 Clinton Hall Fleet Week Flier
Get patriotic amid Fleet Week festivities at Clinton Hall and Slate this month! Veterans and active duty service members will score a 20% discount when they visit between Wednesday, May 24th to Tuesday, May 30th. Clinton Hall's FiDi (90 Washington St.), 36th Street (16 W. 36th Street), E. 51st Street (230 E. 51st), Bronx (601 E. 189th St.), and Williamsburg (247 Metropolitan Ave.) locations invite vets in to enjoy great Supercraft beer, hard seltzers, wine, and a full bar menu alongside delicious food from Executive Chef Darryl Harmon like his signature Double Smashed Burger, Buffalo Cauliflower, Crispy Chicken Wings, Giant Pretzels and more while Slate in Chelsea takes over the evening at their upscale bar, lounge, and club with 16,000 square feet of adult entertainment including a 20-foot slide to get partygoers from the top floor to the ground below without having to lift a finger, an arcade, ping pong, pool tables, Skee-Ball, pinball, and a new 8-player foosball table.
Slate Interior Courtesy of The Lure Group
The Intrepid Sea, Air & Space Museum's Summer Movie Series is one of many free outdoor film screenings taking place this summer, but none of them offers a setting quite like it. After all, you get to unwind at sunset while viewing some top-notch films on the Intrepid's flight deck. The summerlong series is held in remembrance of the ship's commissioning's 80th anniversary. On May 26, during the Memorial Day weekend, movie buffs can catch a showing of Top Gun, after taking full advantage of the The Intrepid's Free Fridays!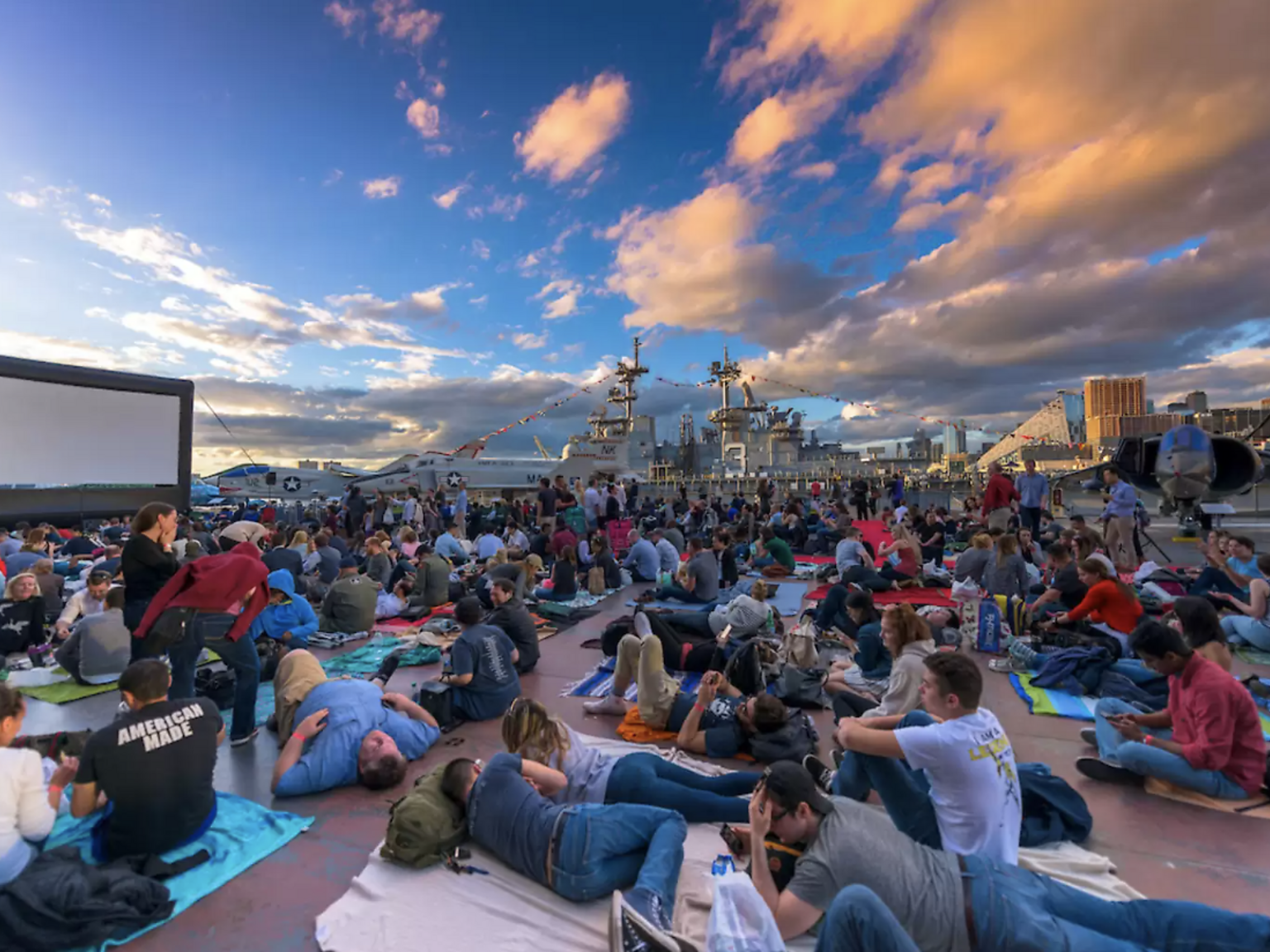 Courtesy of The Intrepid Sea, Air, & Space Museum
Get your waistline ready for Patriotic Whine hosted by Nedra the Dancer at Bar Schimmi on Friday, May 26th from 10 pm to 4 am! Prepare to spend the evening on your feet jamming to your favorite tunes all night long. Guests will have access to a full dance floor, full-service bar, and an open rum punch bar while supplies last. Expect tunes from DJ Hell Rell, Sound Boy Dev, and Bam Bam. Enjoy the music and ambiance while sipping your fave drinks at the bar or order VIP bottle service for your squad by emailing vip@schimanskinyc.com. GA tickets begin at $20 and can be ordered ONLINE.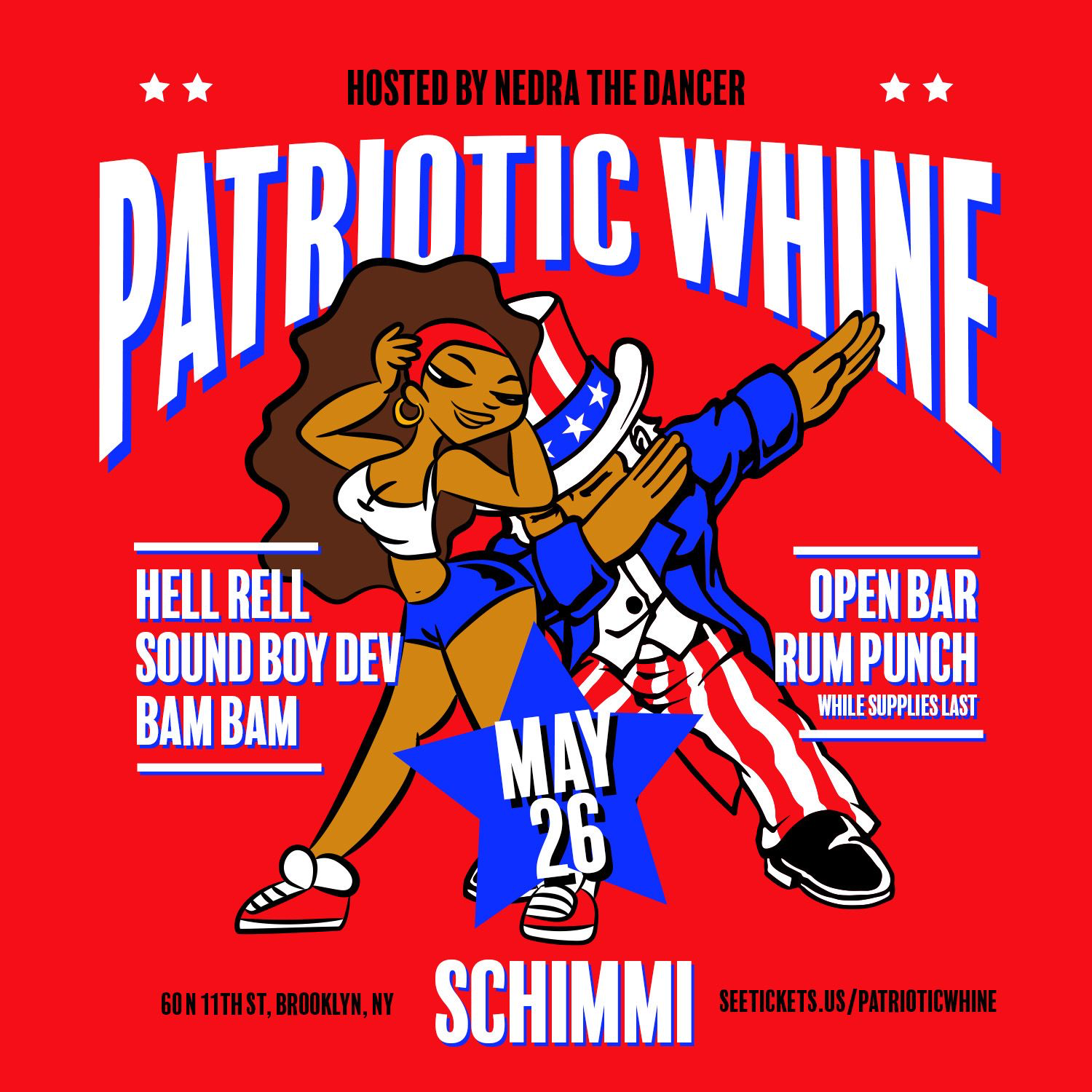 Bar Schimmi Flier, Patriotic Whine
Singh's Roti Shop Restaurant & Bar is launching their free Music for the Summer series, bringing local bands and singers to perform throughout June! Catch the live music launch on May 27th, during Caribbean Vibes night, starting at 6 p.m. and blasting until close. Dine in on legendary dishes like their delicious doubles, West Indian-style Chinese, Stewed Chicken, Curry Shrimp, and more served with iconic tamarind and green sauces. Wash it all down with their signature peanut punch and enjoy the tunes!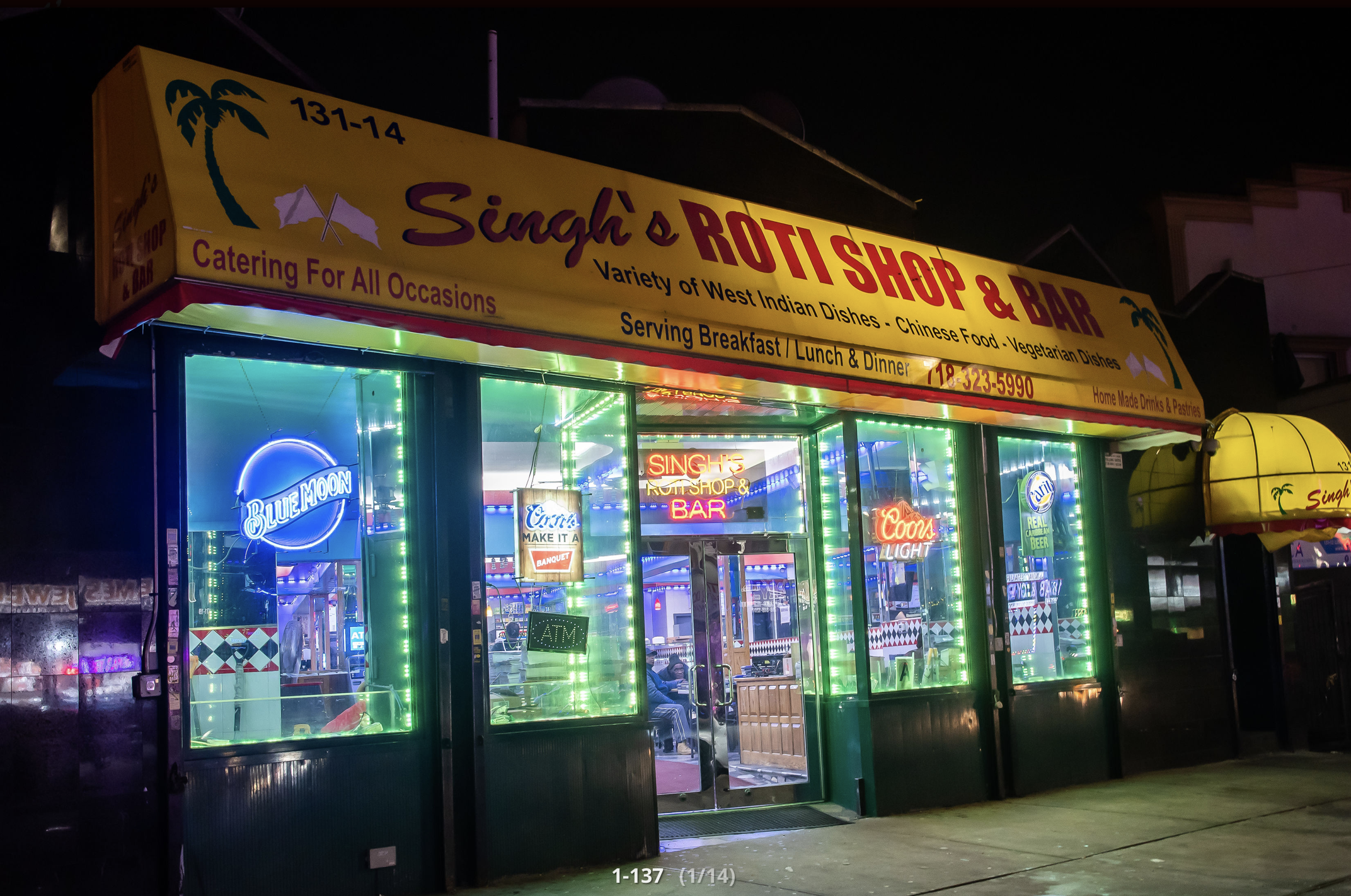 Singh's Roti Shop & Bar
Let loose to hit music from Dance and Electronic artist Green Velvet at Nebula on Friday, May 26th! Starting at 11 pm, guests will enjoy a lineup of epic music from guest artists Parker Nelson and Sheen Boogie, along with popular tracks from Green Velvet like "Deepfake". Tickets begin at $56.65 and can be found HERE.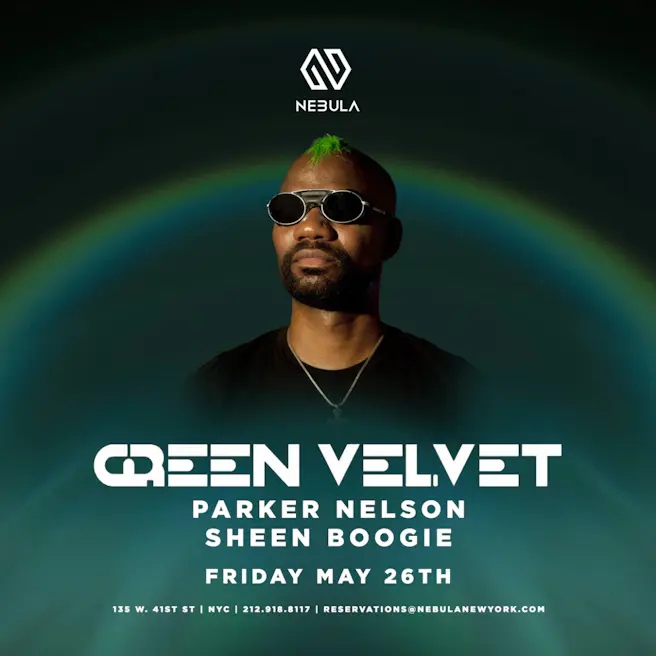 Green Velvet at Nebula
Get patriotic during the Good Vibrations Memorial Day Weekend Party at Schimanski on Saturday, May, 27th! Grab drinks at their full-service bar, and dance all evening long while a DJ spins today's greatest hits. Tickets for GA begin at $20, and people who arrive before 11:30 pm with an RSVP ticket get in for just $10. Doors open at 10 pm and the party continues until 4 am. Order VIP bottle service for your squad or buy tickets HERE.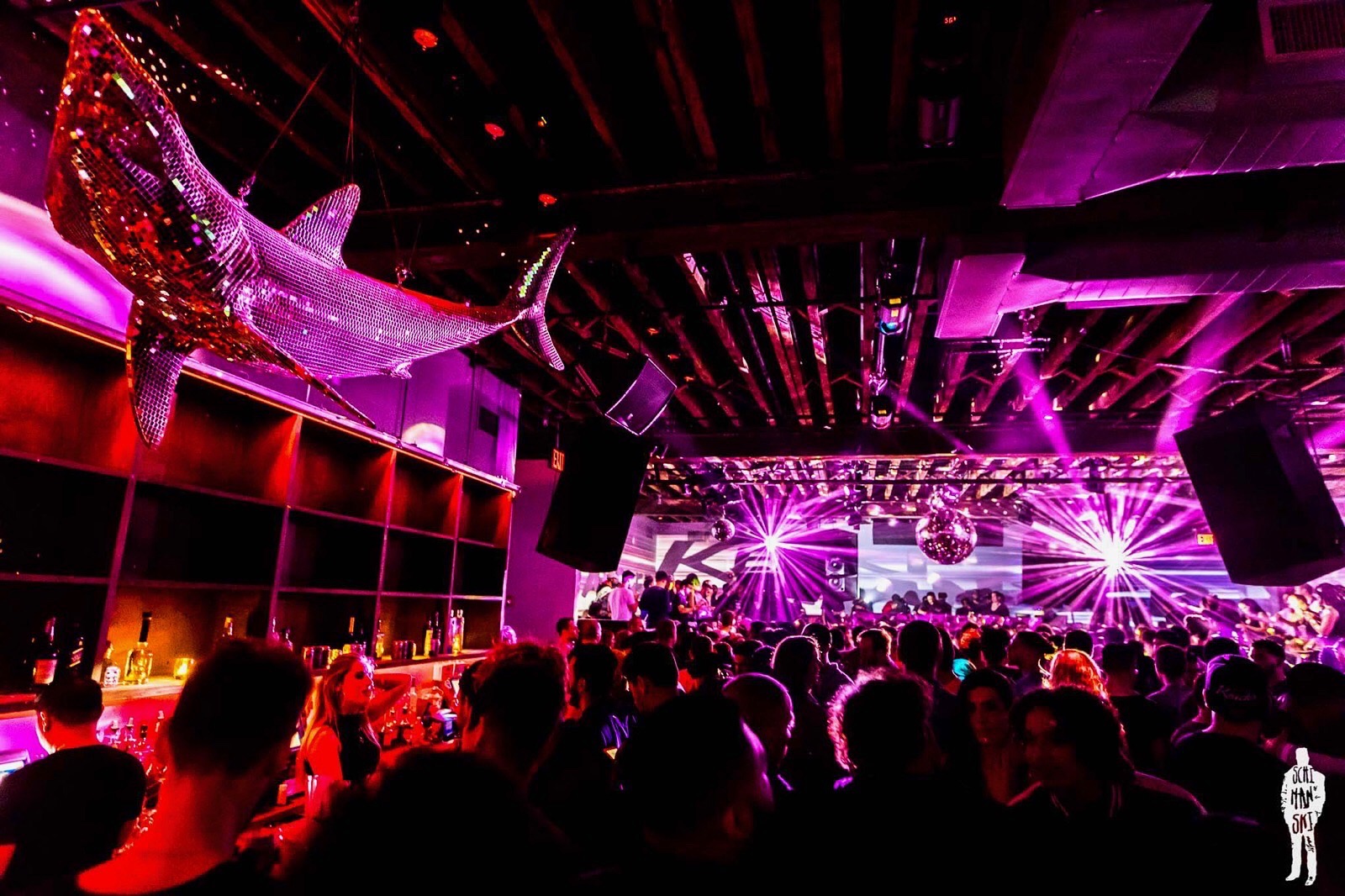 Schimanski Interior
The Day Party is celebrating its 5th Anniversary with a stacked summer concert lineup at the new Brooklyn Boardwalk! It kicks off with A Boogie Wit Da Hoodie headlining on Sunday, May 28th during one can't-miss Memorial Day Weekend 2023 concert. The lineup will also feature sets from DJ Clue, DJ Spade, and guests. The Day Party is an annual, urban cultural arts event filled with live music, performances, art, and a rotation of DJs spinning throughout the day. Previous artists have included Drake, J. Cole, A$AP Rocky, Doja Cat, Travis Scott, and the late fashion icon Virgil Abloh. Tickets for Brooklyn Boardwalk's inaugural concert begin at $45 and are on sale HERE.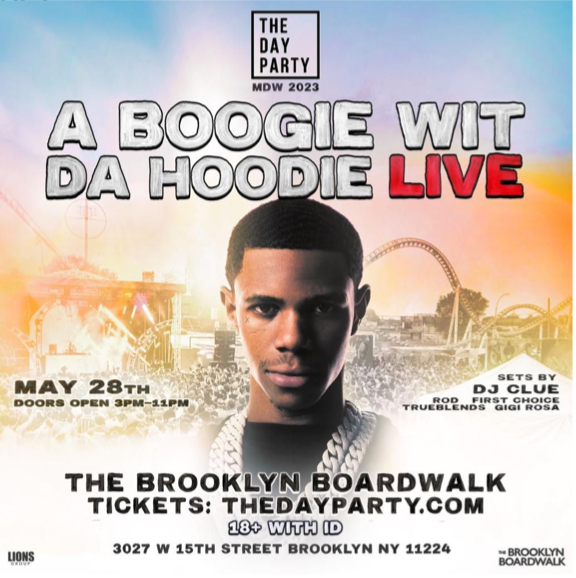 The Day Party
Pencil in a date to The South Street Seaport Museum, opening the 1885 tall ship Wavertree to the public Wednesdays through Sundays between 11am-5pm at Pier 16. Guests will be given a chance to tour the ship's main deck, quarter deck, cargo hold, and viewing platform. During your visit, find out how the captain, officers, cooks, and crew members worked and lived on a freight sailing ship in the 19th century.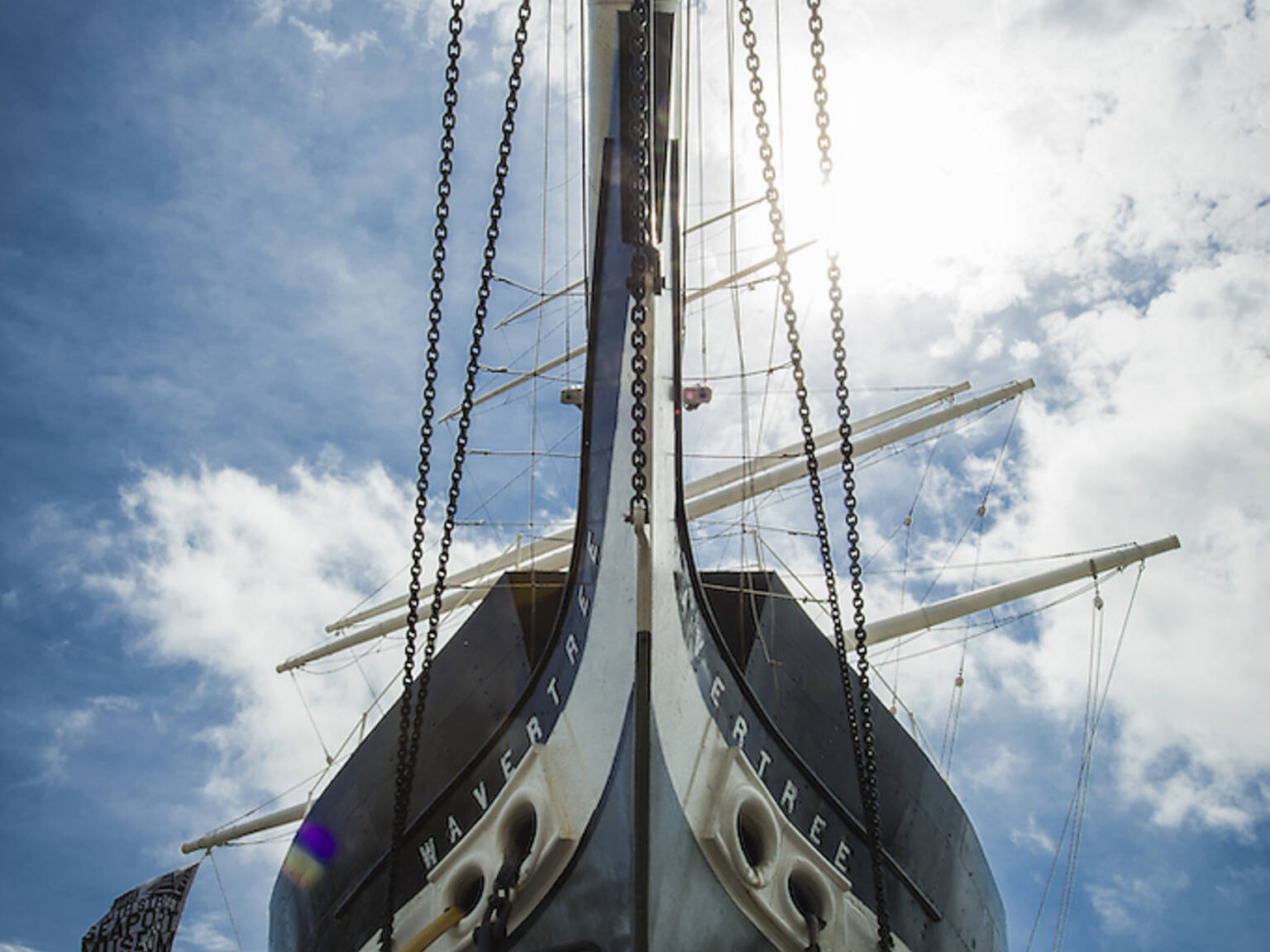 Photo Courtesy of Richard Bowditch
Tear the dance floor up at Somewhere Nowhere, 39 floors above the city, for a live performance from urban legend turned international artist Alec on Sunday, May 28th! Listen to live music from DJ Alec, who first gained fame for urban performances on New York City streets and his signature nickname inspired by the Parker Brothers Monopoly character "Mr. Monopoly". Tickets begin at $30 for general admission and include access to a one-hour open vodka bar from 11 p.m. to midnight.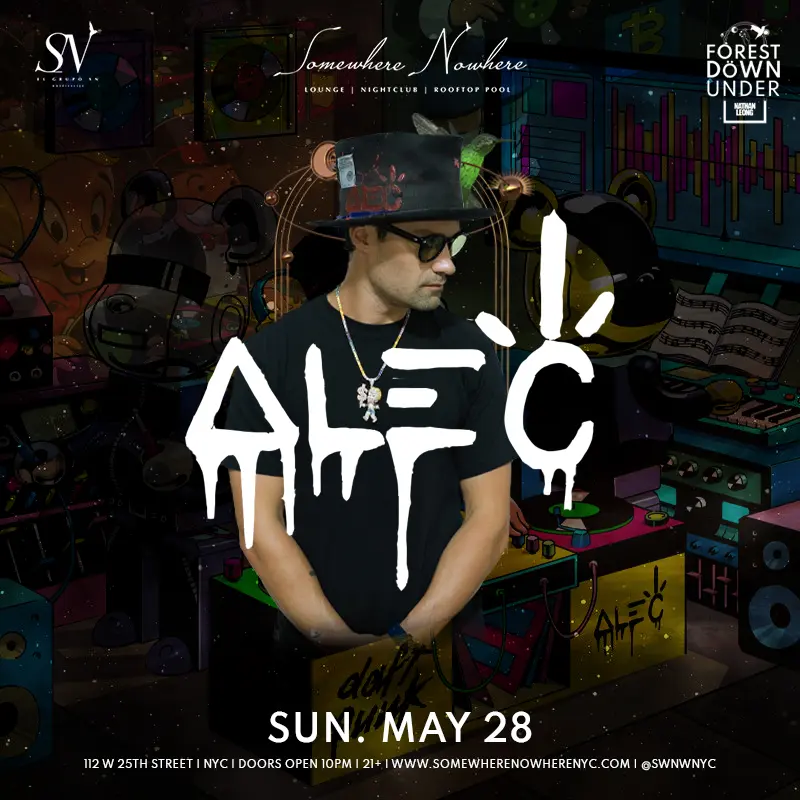 Alec at Somewhere Nowhere
Take enjoy the beauty of Green-Wood Cemetery while listening to a performance by the
ISO Symphonic Band
that includes compositions commemorating those who have served in the military. Bring your friends, a picnic lunch, and a blanket for this afternoon concert on Monday, May 29. This cherished occasion will celebrate its 23rd year.
Memorial Day Concert at Green-Wood Cemetery Courtesy of Aaron Brashear