Every day in New York is an adventure, so whatever catches our imagination, has to be worthwhile. Think Game of Thrones, think Stranger Things.
We're talking enrapturing puzzles that blow your mind with the ultimate tests of craftiness, wit, and problem-solving. No, we're not talking about the MTA. That's unsolvable. Nobody's ever going to figure that out.
We're talking Komnata Quest NYC the #1 voted escape room adventure that's blowing minds with the largest collection of games in NYC.
Komnata Quest is a world-famous sensation blowing minds with immersive escape room adventures at 98 different locations in 27 different cities in the U.S., Europe, and Russia.
Recently named #1 by USA Today's 10Best Reader's Choice Awards for Escape Rooms, Komnata is doin' it big, dark, scary, and fun as hell.
Whether you're looking to go with a partner or trying to crack the code with the whole squad (or family), Komnata Greenpoint's got just about any kind of game for almost any size of group you'd want.
Komnata's the largest network of escape rooms in NYC. Literally, they're no joke. Every room is a unique, unforgettable and challenging experience with a variety of themes that will satisfy anyone's taste.

Looking to roll deep into an immersive mystery?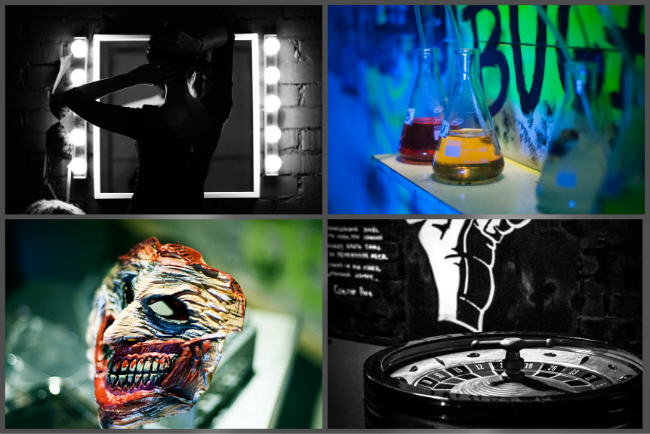 Check out "Bullets and Broken Hearts" or "Joker Cafe," two quests built for 4-10 people, around stories that are bound to tap into some deep-seated anxieties you or your friends might not even expect to surface—which already sounds perfect for Halloween.
Oh, even better? It'll be open just for that very purpose!
And if that's not enough, you can gear up for all the gruesome horror stories you can handle with adventures that'll keep you scared straight on 'til Christmas. We're talking murder mysteries, medieval torture, haunted hotel rooms, and strange creatures stalking you in the night.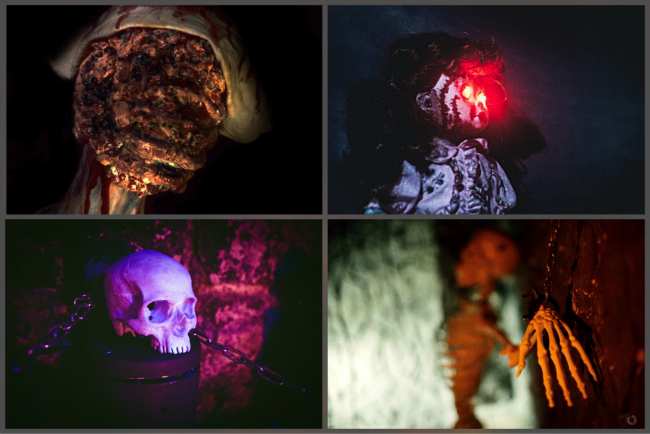 Check out "City of Ashes", "The Impossible Murder Mystery", "Suicide Hotel", or "St. Angelo's Castle."
Lookin' to spice it up with a little adults-only erotica? Boom.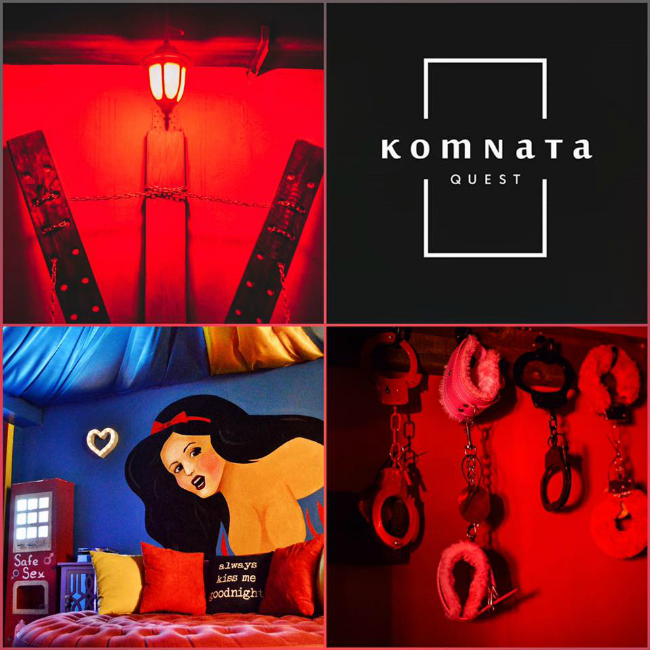 Spice up your love life with "7 Sinful Pleasures" you might enjoy.
Or they can help redefine the closeness of your relationship in every literal sense.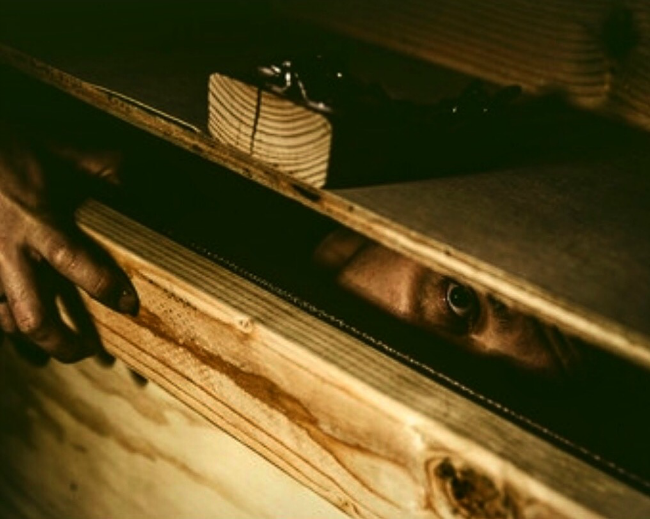 Not a fan of tight spaces? "Boxed Up" might not be for you.
Komnata Quest is basically every delicious pulpy adventure story you've ever wanted take for yourself—in every genre. Medieval, detective, and, oh, of course, something for the kids.
Fuel your kids' fire for adventure and teach them how to become Master Escape Artists, recover lost treasures stolen from one of the most influential people in the world, or solve a classic monster-movie mashup mystery.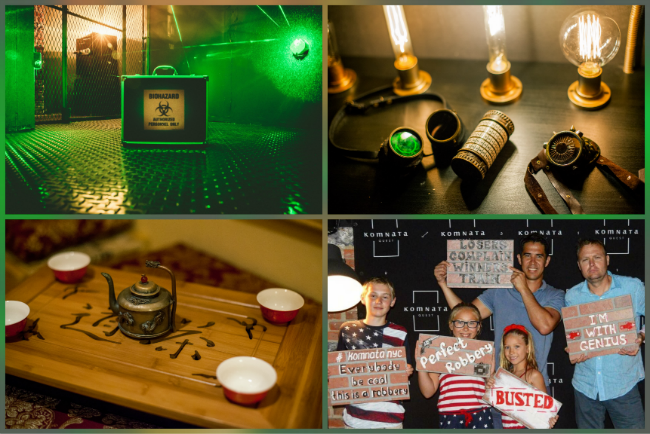 Got kids? No problem! They can solve "Chinese Jewelry Box", "The Robbery That Changed the World" or even "Dr. Frankenstein."
They've got the right theme for any occasion: date night, kickin' it with the fam, corporate team building that doesn't involve icebreaker games or ropes courses, or even just a kickass night out with friends.
They don't like to toot their own horn, so we'll do it for them, nerds.
Their escape rooms are highly recommended by professional escape room blogs and have received highest ratings from Escape Authority, escape artist, and other blogs that know what they're talking about.
It's time to step out of your comfort zone and become the hero of your own story. It's time to find out something new about yourself and your teammates. Book now at Komnata Quest with a special 10% discount code "SPOILED"

Or, if you're feelin' lucky, we've teamed up with them for an insane giveaway for you and your courageous AF squad. They're giving 5 lucky winners the chance to choose their own adventure for free!
Not a wait & see kinda person? Book your own experience at Komnata Quest right here and don't forget to take 10% off using the promo code "SPOILED"

Need updates? Cool. Us, too. So, follow Komnata Quest on Twitter, Facebook, Instagram.