What do you think of when you hear the words "Dessert Festival"?
Because I'm thinking heaven. I picture Willy Wonka's factory complete with hundreds of sugary options to satisfy any sweet tooth's desires.
Having been to Dessert Goals before, I know it's not exactly like that, but its pretty damn close. A warehouse in Brooklyn is transformed into a wonderland of sweet treats from all over NYC, and this year, even some out-of-city vendors.
The festival mixes the best of social media and sweets to create a festival of foodie dreams.
The best part is that all of the vendors can be found in NYC, so if you fall in love with something at the fest, you can seek it out in the city for weeks after. Here are our some of our top recommendations.
[anad]
---
1. Joey Bats - Portuguese Egg Tarts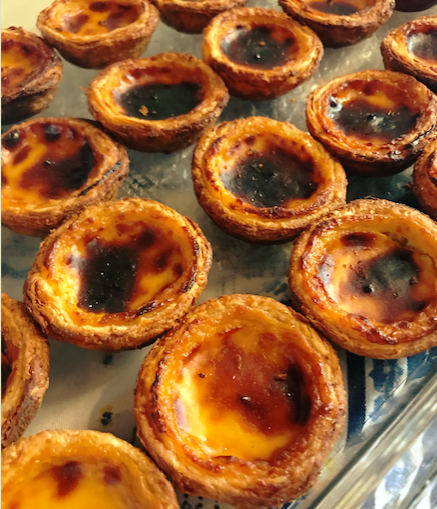 via @ashalamode
Here me out. I know egg tart doesn't exactly get your mouth watering on first mention, but one look at the babies and you'll understand the appeal. One bite and you'll be hooked. I mean seriously, these are the stuff dreams are made of.
---
2. Lickety Split - Frozen Banana Pops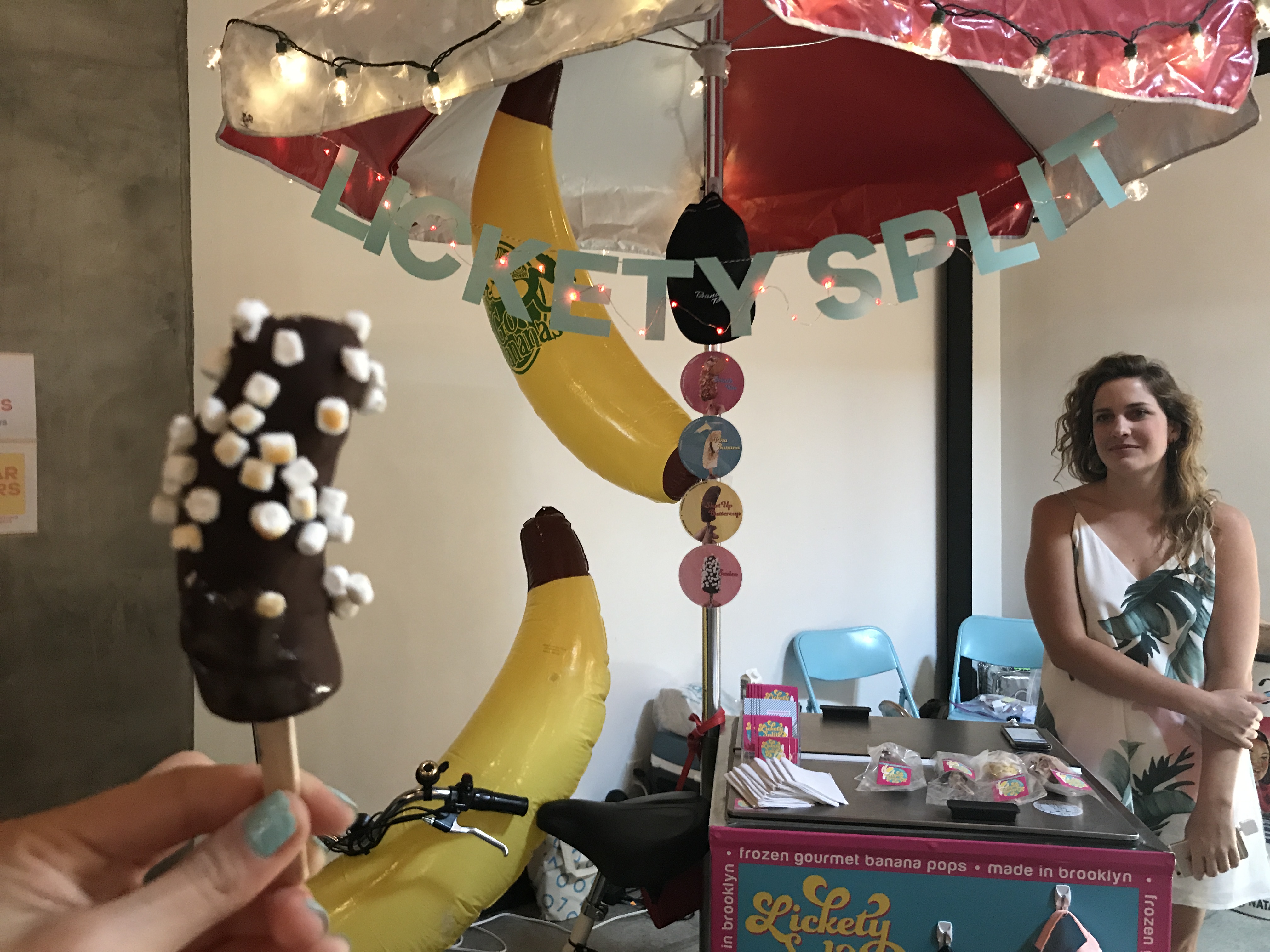 via @ashalamode
If you think you've tasted your share of frozen bananas, you ain't seen nothing yet. Our favorite: Down in Sexico- a mix of dark chocolate and mini marshmallow topping, with a surprise cayenne kick followed by a hidden layer of caramel. Yeah, you know you want some.
---
3. Butter & Scotch - Caramel Corn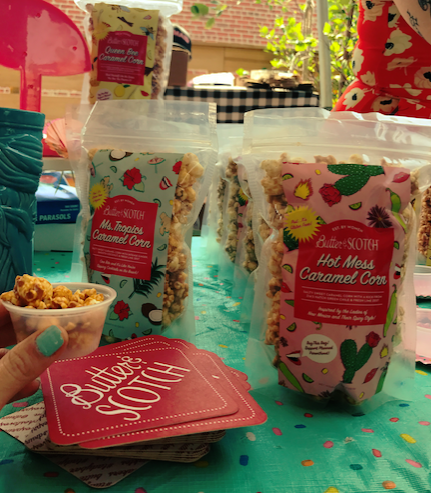 This Brooklyn native has been on my bucket list for a while for their twist on desserts with boozy mix-ins. Their crazy caramel corn flavors are out-of-this-world, but it doesn't stop there. Check out their store for more boozy dessert delights.
---
4. Cupcake Market - Cupcakes and Face Cookies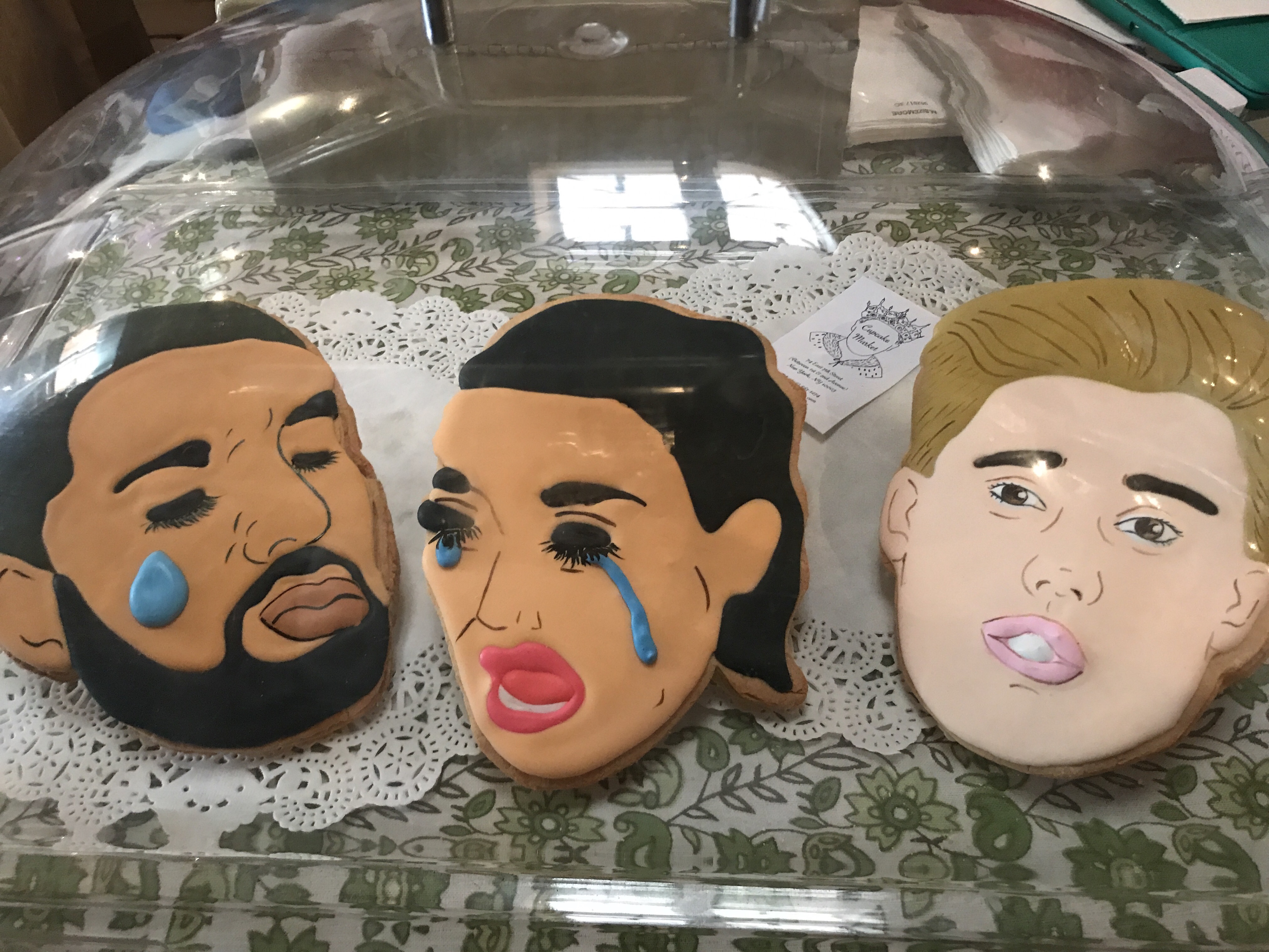 via @ashalamode
Ironically, the appeal of this booth isn't just the cupcakes. The real deal is the cookies that look exactly like your favorite celebs. Featured at the booth were the likes of Kimye and The Spice Girls. The cookies are $16 a pop, but its worth it for the Insta (plus they're huge!).
---
5. Rebecca's Cake Pops - Cake Pops (duh!)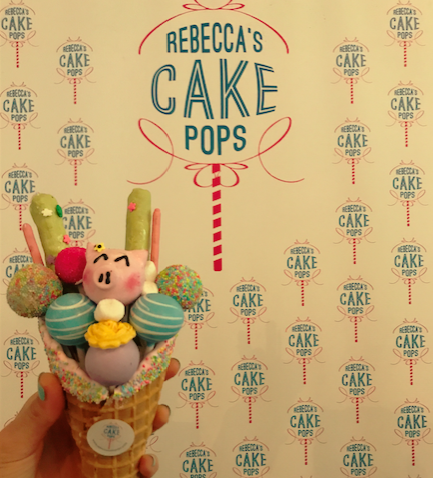 via @ashalamode
Rebecca's pops are unlike any cake pops you've had before. They don't just look like round balls covered in chocolate, but shapes like martini glasses, coconuts, tuxedos, ice cream cones and more.
---
6. Sugar Monster - Whoopie Pies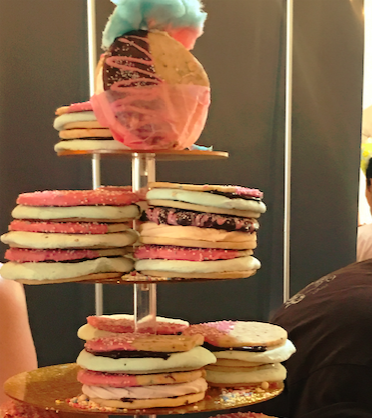 via @ashalamode
As an additional surprise, Ashley Holt of Next Great Baker and Cake Boss brought a twist of some incredible looking whoopie pies to the mix. She also displayed some pretty impressive looking cakes (putting her Carlo's Bakery experience to impressively good use).
---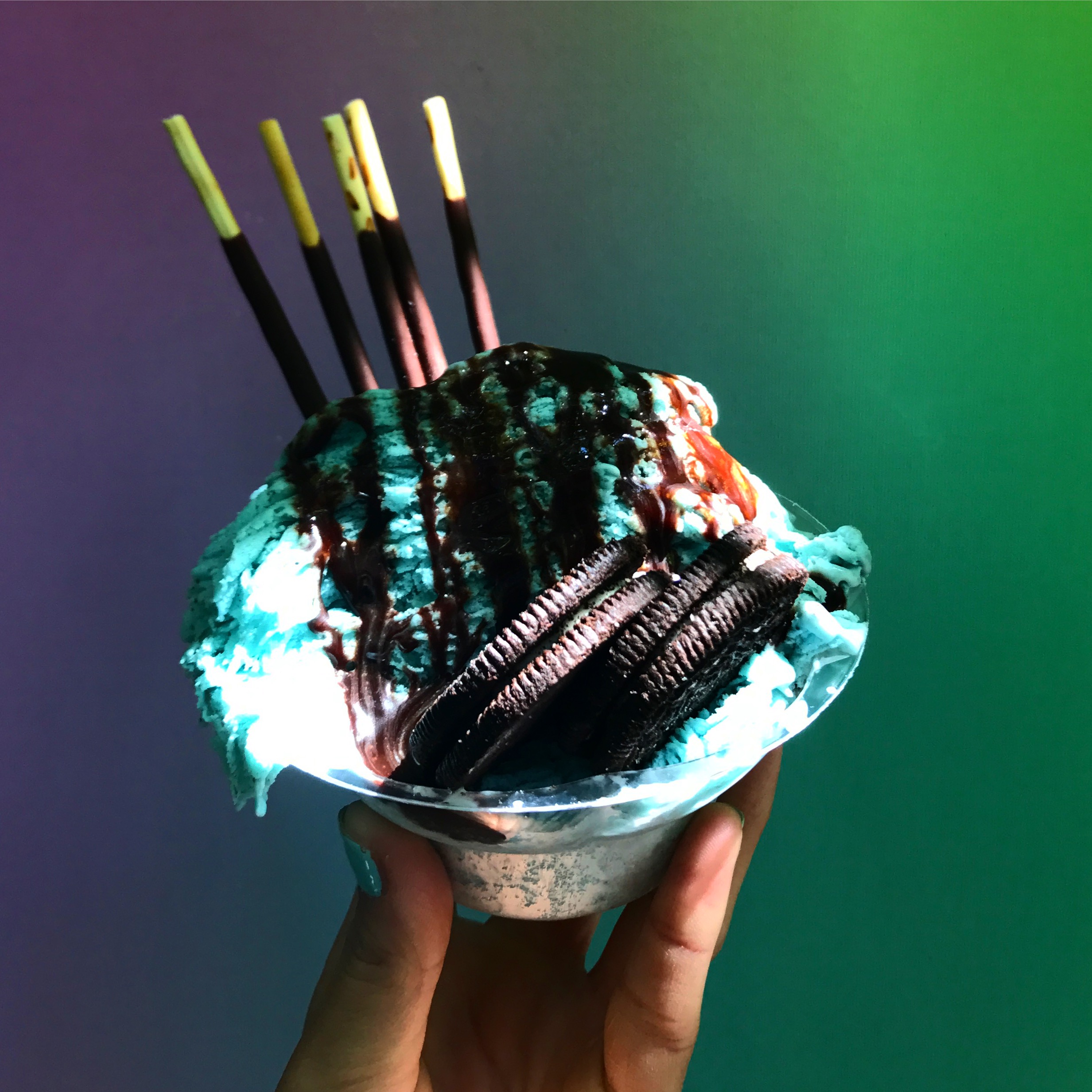 via @ashalamode
Not as dense as ice cream, but not as light as ice, shaved cream is kind of a mix between the two. Sweetened condensed milk is added to ices that feel more like snow. Their Yetitracks flavor is trademarked and comes with Pocky, which automatically makes it a winner.
---
Other contenders include Milk & Cookies (whose amazingly soft-on-the-inside, crispy-on-the-outside cookies have been making waves on social media), Jam Jar (think Jars by Dani, but more under-the-radar), Brooklyn Floss (cotton candy that's bigger than your head), McFaddy Candy (toffee transports all the way from LA), and Key Patisserie (chocolate covered nuts).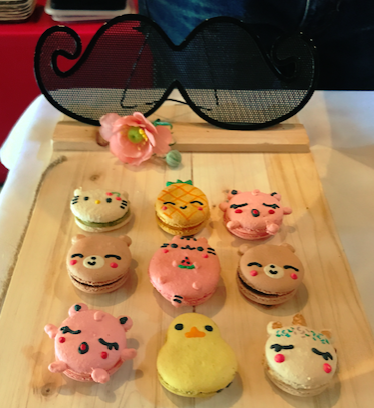 via @ashalamode
There were also some foreign flavors like Mahalo NY Bakery's Hawaiian Desserts, Ube Kitchen's halo halo, Patisserie Tomoko's Japanese desserts and Dilena's Dolcini's Italian treasure.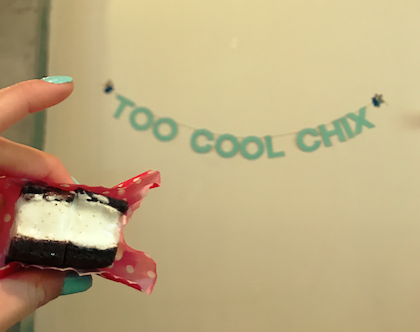 via @ashalamode
Frozen treats packed a wollop too. Bringing Island Pop's creative twist on icicles, Sweetface Snowballs's shaved ice, Too Cool Chix's equally cool ice cream sandwiches and Black Tap's ever-popular milkshakes.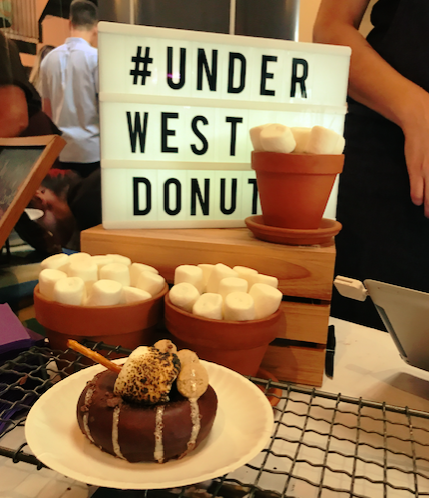 via @ashalamode
And of course we can't forget returning vets, Underwest Donuts and Stache of Goods' adorable macarons.
Hopefully we gave you a lot to think about, and woke your tastebuds up. Now it's up to you where to go first because, let's face it, you're not going to skip out on any of these confections.
[Feature Image Courtesy @ashalamode]