The legendary city of Bangkok is a well-known destination for its vibrant nightlife, iconic temples, and abundant culture. After having spent a few weeks in New York, I was craving a change of scenery and made my way to Thailand. It's my fiancé's first time in Asia, and I was excited to show her the beauty within each landscape.
We embarked on a (month) long journey, starting in a place in the original capital of Thailand, the ancient city of Ayutthaya.
There is so much to see and do in Bangkok, we didn't know where to begin. Our first stop was the San Lak Muang Temple, a 10-minute walk from the madness of Khao San Road.
San Lak Muang is one of the most sacred, and ancient City Pillar Shrines in Thailand. After hearing from a close friend how magical this place is, I knew I had to see it for myself. It's known for bringing prosperity to one's career, and so I asked myself, why not?
Here, I paid my respects with my Kahala by offering flowers and gold flakes on the statue of the deity named Ganesh, who is known as the remover of all obstacles.


[lightgallery]
The next day we rented a motorcycle and drove all the way to Phra Nakhon Si, Ayutthaya, once the capital of Thailand. There are many ways to visit Ayutthaya from Bangkok, like taking a tour or renting a driver, we decided to make the trek on our own.
This place is massive and has so much to see and learn from its history that a day or two is simply not enough. It is about 70 kilometers from the present-day capital of Bangkok. This historical city is filled with ancient ruins and has a laid-back vibe, a great place to escape the hustle and bustle of Bangkok.
Founded in 1350 Ayutthaya later blossomed into a thriving city in 1378 lasting until it's fall in 1767. Surrounded by protecting waterways the city was a hot spot for foreign travelers, not only because of the beautiful temples, and the fact they permitted the travelers to set up villages outside the main city walls, but also because of the extensive trading ports that welcomed international merchants.
The city was once described as being one of the biggest and wealthiest cities of the East. Unfortunately, during the mid 16th century, the city came under repeated attacks by the Burmese. The two kingdoms were at war until 1767, when after destroying most of Ayutthaya with fires and taking many of the locals captive, the Burmese conquered.
What is left of Ayutthaya today is still magnificent and mind-blowing, and I can only imagine what the city was like in its prime.
Our first stop here is Wat Phra Si Sanphet.
This temple is known as The Temple of Buddha Si Sanphet and is known as the most important temple in the kingdom of Ayutthaya. This royal temple that has three main stupas which hold the remains of three of Ayutthaya Kings. Stupas typically hold relics and remains of Buddhist monks, but these stupas had no resident monk and were only used for the Kings.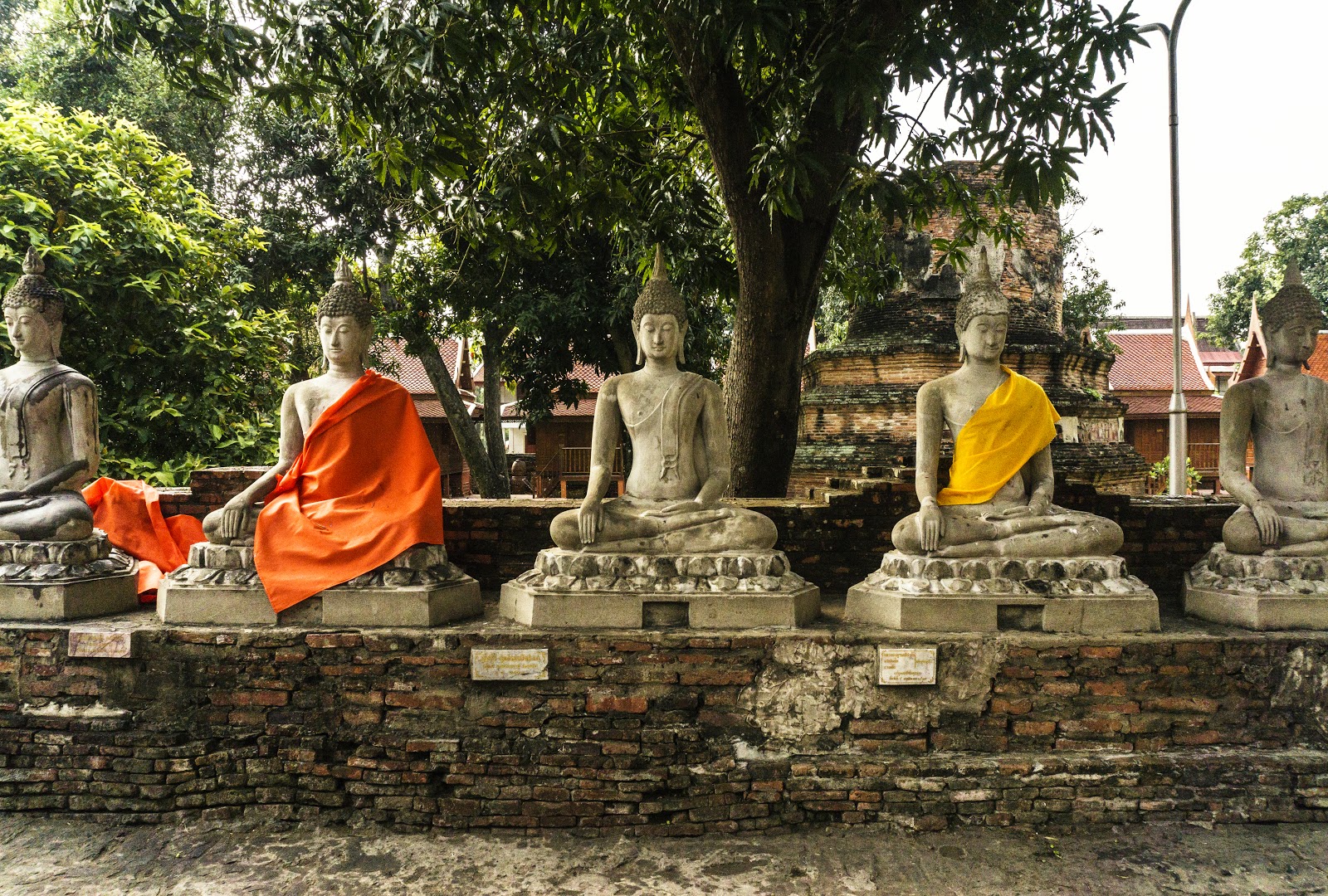 [lightgallery]
We then made our way to Wat Phra Mahathat. This place is known for the infamous Buddha head that is embedded into a tree, legend says two brothers fought to the death at this location over who would succeed as the King of Siam. King Ramathibodi won the battle, then built the palace and the Buddha statues in honor of his defeated brother.
[lightgallery]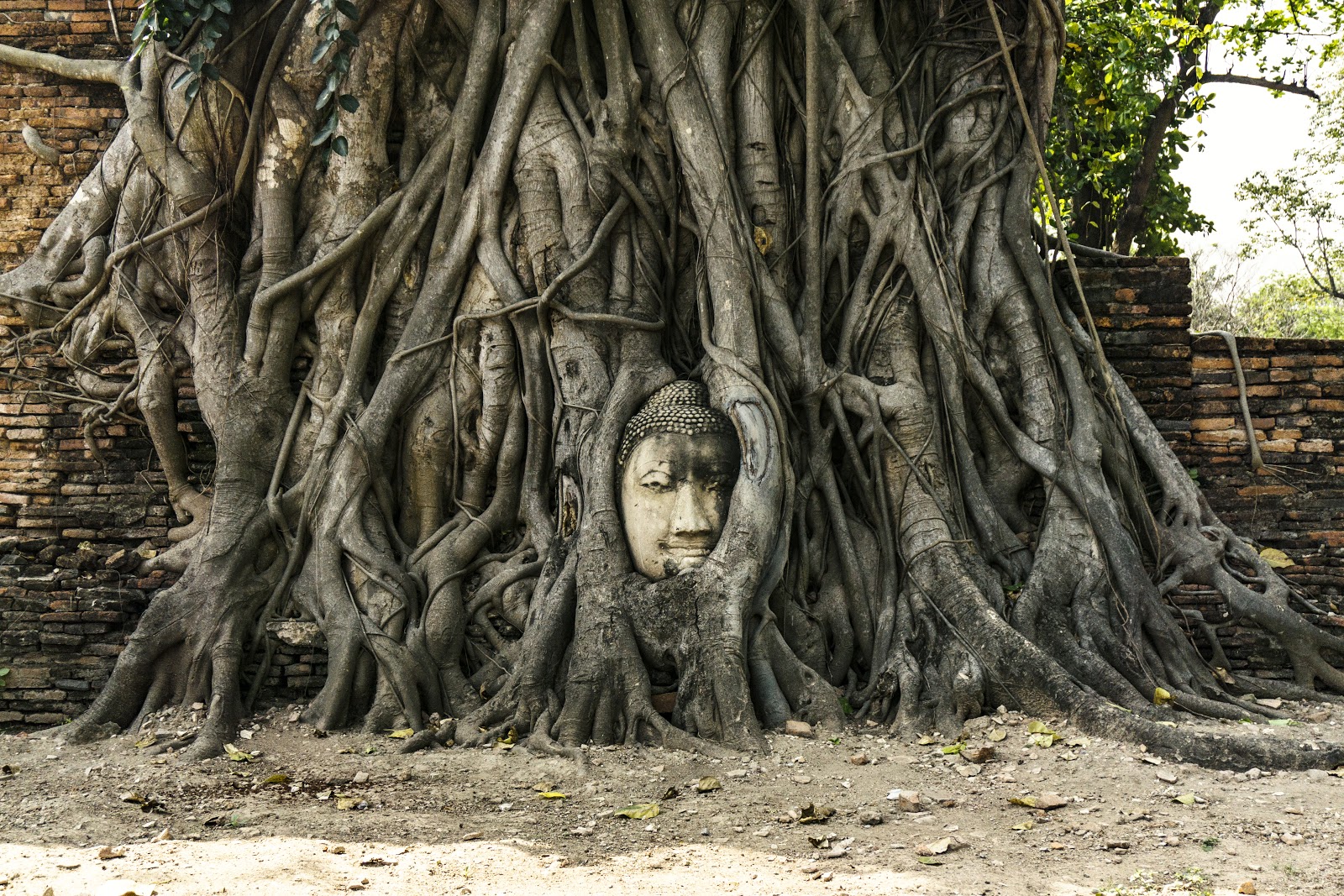 The next day we visited Wat Yai Chai Mongkol. This place is more than just a place of worship for Siam people, this is the royal monastery built to portray the sense of the power of the Ayutthaya Kingdom, (which was never challenged by another nation in 417 years.)
This temple also has a leaning Buddha believed to give great luck when you touch or rub his foot.
I suggest getting here early, as a well-known temple in Ayutthaya, and it gets busy from 10 AM - 3 PM.


[lightgallery]
Lastly, we visited Wat Phu Khao Thong, also known as the Golden Mount.
At the time it was the temple was being restored, and it stood painted a bright white. A quick glimpse into the past of what it may have looked when Ayutthaya was still being built.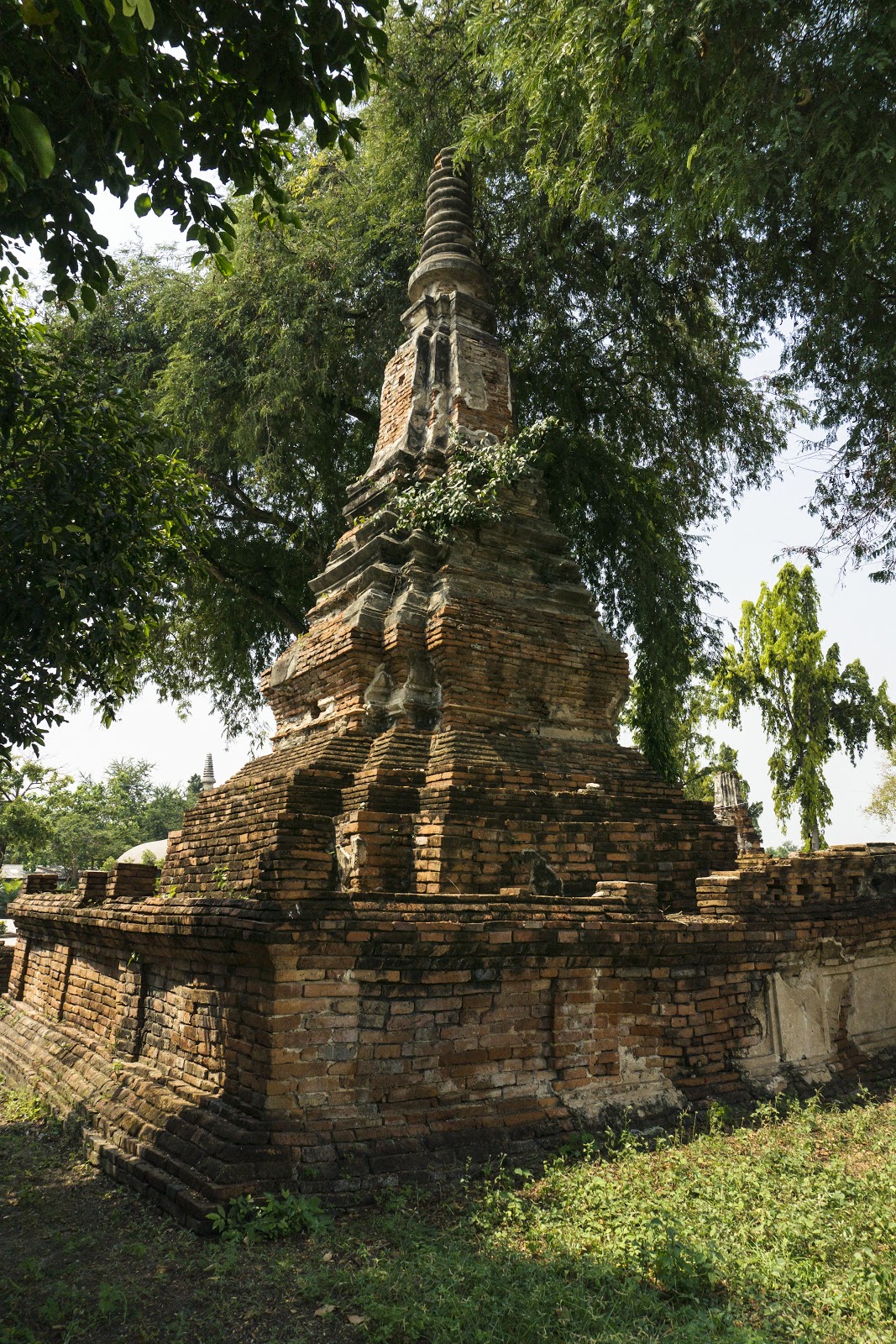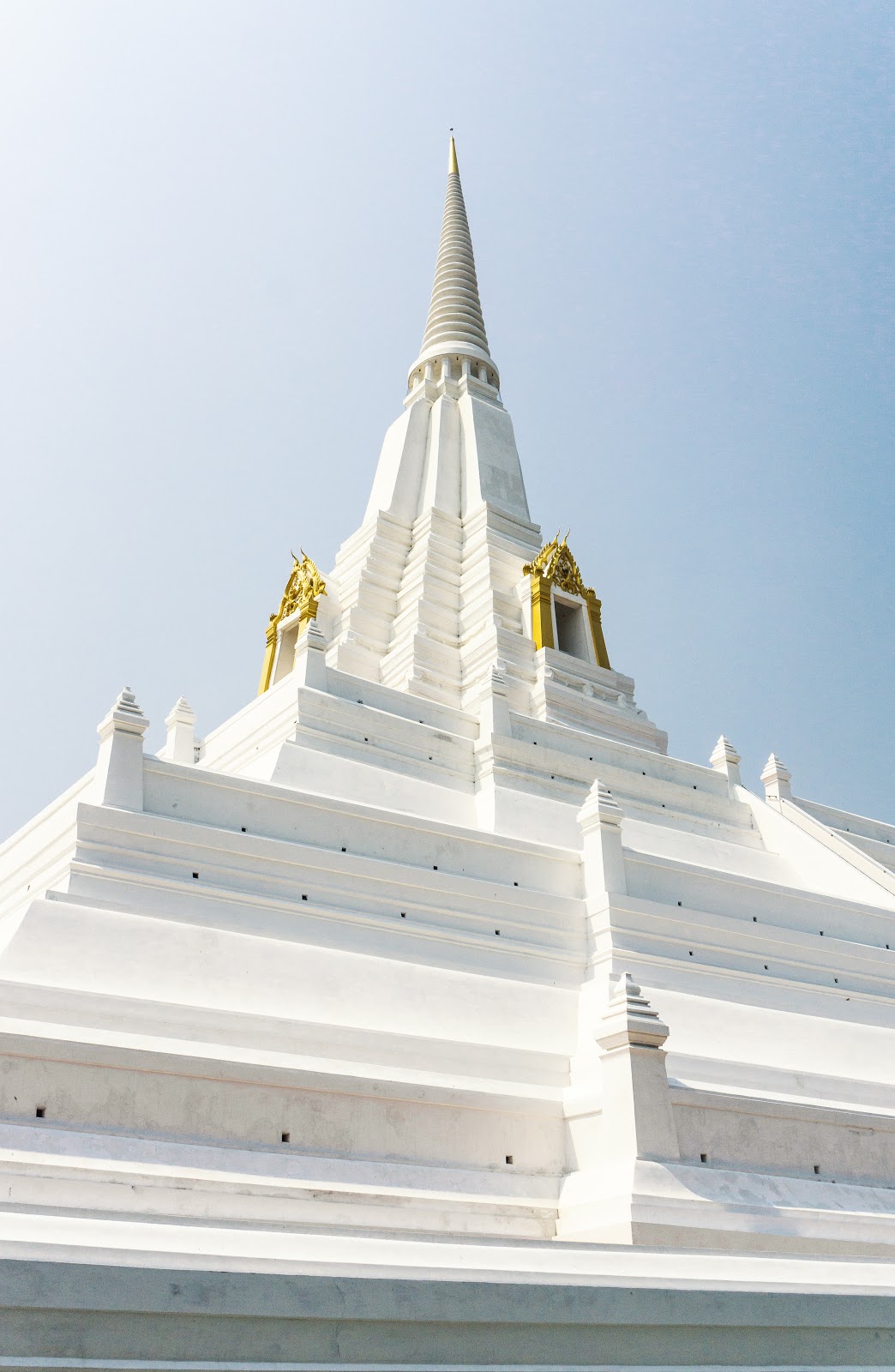 Other amazing places in Ayutthaya that to visit during your trip is Wat Phra Ram and Wat Na Phra Men, which is shown by my good friend Joe Lee in this video that he made during his trip to Thailand.

After an amazing visit to the old capital of Ayutthaya, we jumped back on the motorcycle to headed back to Bangkok. This was just the beginning of our journey, and we had a flight to catch up to the mountains of northern Thailand.
To read more about our journey through Northern Thailand subscribe to our email list at chasedit.com