Maybe you're thinking, "How is Brooklyn the most unaffordable?" Maybe you're thinking, "What about the exorbitantly priced high-rises in Manhattan?"
Well, those might be more expensive, but according to Business Insider, Brooklyn is the least-affordable housing market relative to income. Those three little words: "relative to income," are the key here.
In Brooklyn, a median-priced home costs $615,000. The Brooklyn resident earning the median income would have to devote 98% of that income to afford that home.
Obviously, this is disproportionate.
If all were right in the world, the median income-earner should be able to afford the median-priced home with that income. In Brooklyn, that's not the case.
The situation isn't improving, either. Even during the height of the New York City bubble, between the years of 2005 and 2008, the housing prices in Brooklyn were not this high.
Where did this data come from? Well, it was compiled by the real-estate-information company RealtyTrac.
According to that information, relative to income, San Francisco and Manhattan are second and third least affordable, respectively.
[anad]
What's the deal with Brooklyn's prices? Well, as you probably already guessed, it's Manhattan's fault.
Since 2008, 30% of condo sales in Manhattan were purchased from overseas, by the super-duper rich. So what about the still super rich, just not super duper rich?
You guessed it. They're hopping the river to Brooklyn, getting ready to buy homes.
In 2014, 98 townhouses sold for more than $3 million. Most of these were skewed toward Brooklyn's most expensive neighborhoods: Cobble Hill, Brooklyn Heights, and Park Slope.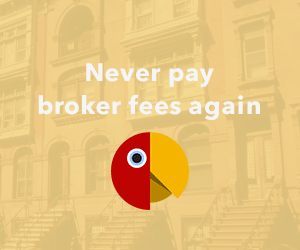 A brownstone in Park Slope sold for a record-breaking $10.78 million in 2014. So, see what we mean? It's getting expensive out there.
"What's a frustration for middle class buyers amounts to a desperate crisis for poor renters," said Andrew Rice in a New York Magazine feature on gentrification in East New York.
What does all this amount to? Well, renting, as usual, and more and more residents putting off actually purchasing homes.
At least, if you use the free renting app Oliver to find an apartment in Brooklyn, you won't have to pay exorbitant broker fees and exorbitant rental fees on top of that. So, there is some hope left, NYC.
Check out OpenTable Just Named 100 Most Romantic Restaurants in the U.S.
[via Business Insider]
[Feature Image Courtesy Instagram]