We love a good throwback. TV, movies, arcade games―doesn't matter. If you rebuild it, we will come. So we were more than a little intrigued by the Bed-Stuy coffee shop that's selling VHS and cassettes alongside mochas and lattes.
DNAinfo and Gothamist initially reported on Playground Coffee Shop, and we're super amped to zip down and experience what might be a renaissance in classic mediums.
In case you missed it, vinyl, zines, and other media are experiencing a huge resurgence in popularity, and Playground Coffee Shop has implemented these into their business.
At 1114 Bedford Avenue, they've got VHS, olde photos, and tons more retro media for sale alongside a variety of beverages.
But before you sprint to their store in the hopes of finally experiencing The Brave Little Toaster on VHS (the way it was meant to be experienced), we should let you know this isn't Blockbuster.
The store, which was accepting consignments on their Facebook page as of July 22nd, clarified some potentially misleading portrayals last week.
In what might be the most graceful promotion of "honesty and truthfulness" that we've seen, the Playground Coffee Shop wrote that the store operates as a springboard for artists "to get their name out."
So beyond supporting local business, we'll be sipping on a french roast and checking out some of these zines.

[anad]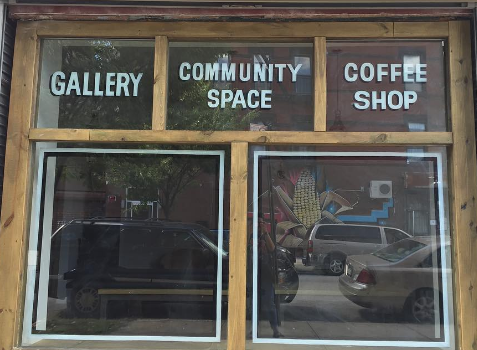 [via Gothamist]
[Feature Image Courtesy Instagram]