Just when you thought Brooklyn development was almost tapped out, one its native products continues to grow along with the borough.
Brooklyn Brewery, along with city officials, announced Monday that the beer maker would be expanding to the Brooklyn Navy Yard with a new brewery, headquarters, rooftop restaurant and beer garden.
"Today we are proud to announce that Brooklyn Brewery will be making its new home in Building 77 at the Brooklyn Navy Yard-- a world-class industrial and innovation hub that continues to attract New Yorkers' hometown favorites," Mayor Bill de Blasio said.
"Brooklyn Brewery is a welcome addition to the Yard's growing roster, bringing along with it more than a hundred quality jobs and some of the best brews our city has to offer. I hope New Yorkers will join me in raising a glass to toast Brooklyn Brewery and the continued revitalization of Brooklyn's waterfront at the Brooklyn Navy Yard."
The brewery is part of a $185 million renovation of Building 77. One million square feet of "underutilized storage space" will be converted into space for manufacturing, tech and design. When it's expected to be completed in 2017, the complex will add 3,000 jobs, according to the mayor's office.
Brooklyn Brewery expect to open its new operations in 2018, bringing 124 jobs initially and 100 potentially in the future. Its 75,000-square-foot space at the Navy Yard will also produce 50,000 barrels annually.
[anad]
"We are very excited to be in the Navy Yard," said Brooklyn Brewery Founder Steve Hindy.
"The Navy Yard gives us a future in Brooklyn. It's incredible to see what's grown around us here in Brooklyn and our long-term lease at the Yard will ensure a presence in Brooklyn alongside many similar Brooklyn entrepreneurial success stories. We are very proud to be a part of this creative community that has become an engine of job creation in Brooklyn."
Currently, the brewery is located in Williamsburg, where it first opened 20 years ago, and currently offers visitors tours and a tasting room.
The company is looking to build a large brewery in Staten Island to handle production that is now done in Utica, New York. The brewery plans on maintaining its brewing operations at its original site in Williamsburg until its leases expire in 2025, however, brewery CEO Eric Ottaway hopes to maintain a presence in the Brooklyn neighborhood past that time, and would like to extend that lease.
[anad2]
"The brewery will play a pivotal role in creating a vibrant publicly accessible food manufacturing and retail hub on the ground floor, while the rooftop beer garden and restaurant will be a welcome place for tenants and community members to relax, collaborate, and meet," said Brooklyn Navy Yard President and CEO David Ehrenberg.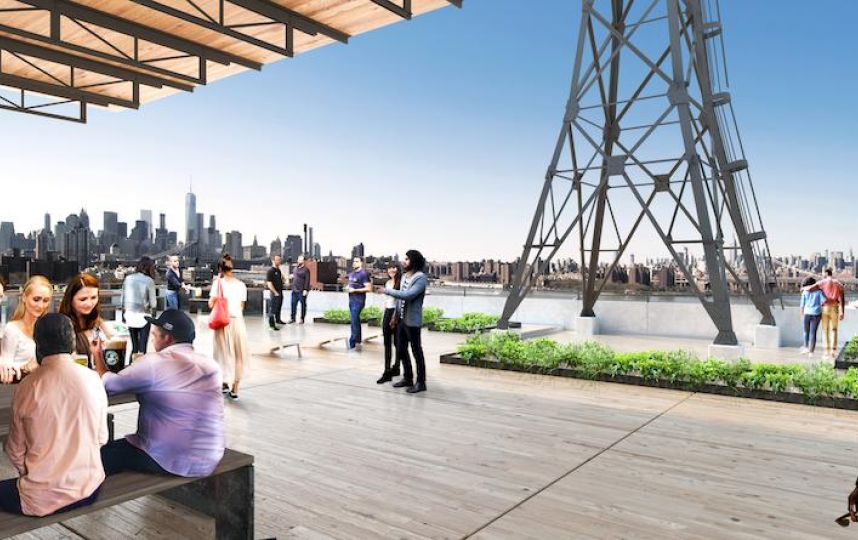 Metro NY
"The brewery will also help attract and support the next generation of food and beverage entrepreneurs to the Yard," said.
The Brooklyn Brewery joins future food manufacturers in the Navy Yard that include Russ & Daughters, chocolate maker Mast Brothers and coffee maker Brooklyn Roasting Company.
Check out 6 Absolutely Incredible Beer Gardens in NYC.
Like what you see? Read more New York City news at Metro. Follow us on Facebook and Twitter!