Affordable housing! Affordable housing!
Attention, everyone who's tired of paying a rent completely disproportionate to their income, we have some news for you. If you apply for this apartment, you may no longer need to pay a rent that's in no way similar to your salary.
Applications opened on Tuesday for apartments in the center of Fort Greene's cultural district.
A ton of people are going to apply for these apartments, so if this sounds like something you might be interested, do it soon.
On the other hand, you could always check out the Oliver app. Oliver is a no-fee apartment finding app, and it's so, so much better than paying a broker. Got an iPhone? Awesome. Download the Oliver app for iOS here. Don't? It's okay. We got you. Download the Oliver app for Android here.

There are 282 units available in the luxury tower, which is located at 250 Ashland Place.
DNAInfo reported that the luxury tower, proximate to Barclays Center, the Brooklyn Academy of Music, and the Atlantic Terminal transit center, also boasts lots of amenities.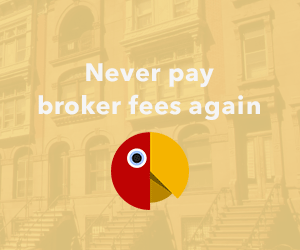 We're talking central air conditioning, plank-wood floors, granite counters, dishwashers, and washers and dryers in the two and three-bedroom apartments.
Yeah, we know. It sounds extremely luxurious to us, too.
The building itself will have a 24-hour attended lobby, a fitness center, a playroom, a resident lounge, concierge, bike storage, plus laundry in the building.
If you're lucky enough to score one of the affordable apartments, they'll be rent stabilized and the price of your rent will include gas.
[anad]

All this basically amounts to a huge, giant victory.
The other 304 apartments in the building will be rented out at market rate, but the 56 studios in the building will go for between $801 and $2,455 a month. They're available to single residents who earn between $28,835 and $121,000 a year.
The 113 one-bedrooms will rent for between $861 and $2,632 a month, and they'll be available to one or two people who earn between $30,926 a year and $138,200 a year.
There will be 85 two-bedrooms available, and these will rent for between $1,042 and $3,163 a month, available to people who earn between $42,892 and $200,400 a year.
The building itself will also contain about 12,000 square feet of ground-floor retail space and 8,000 square feet of space for local arts organizations on the second floor, so that's always a victory.
It's a tall tower, at 568-feet, and it's expected to be completed later this year. Move-in will start this summer in the completed portions of the building.
Want to apply? To apply online head over to www.nyc.gov/housingconnect, and do it fast. We promise people will swarm. That said, the application is due on April 11th.
Download the Oliver App for Your iPhone Right Here.
[via DNAinfo]
[Feature Image Courtesy Crain's New York]