Spread love, it's the...Williamsburg way? Brooklyn is heating up. We don't just mean because of this stunning weather but rather the real estate there is piping hot.
It's also picked up a lot of steam and has become one of the most gentrified neighborhoods in all of New York City.
So, imagine our surprise when we found about these apartments.
Households earning between $36,469 and $54,360 a year can apply for a lottery to get Williamsburg apartments that are going for as much as $947 a month.
In total, there are 18 apartments in the building.
One-bedroom apartments are going for $947 a month, while two-bedrooms are going for $1,072 a month.
You're gonna wanna check out real nitty-gritty details on how to apply for these apartments here.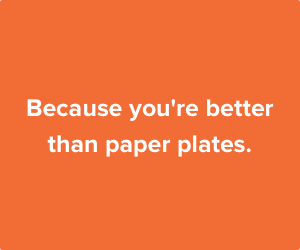 So, what comes in these incredibly rare apartments? Well, those details are a bid shoddy.
The apartments are said to have dishwashers and even private balconies but it's not clear if these affordable apartments are going to have the same niceties as the rest of the apartments.
But, according to the application, the affordable apartments will have access to the roof deck.
If you're just dying to live in Williamsburg, then this is your chance. You're gonna need a little bit of luck and all those components the city wants you to have to.
But, hey, you never know.
On the other hand, if luck isn't exactly on your side, you could also squad up, so to speak. NYC is expensive as hell. That's why you need roommates and housemates. That's why there's Roomi.
Roomi's the free app that makes it safe and easy to find a roommate or housemate. New York City is wildly, unbelievably expensive. You're going to need a roommate, and you're going to need a safe way to find someone who's not a shady individual. Check out Roomi right here and get started.
Check out This Animated Map Showing the Rise of Million-Dollar Homes in NYC.

[via DNAinfo]
[Feature Image Courtesy DNAInfo]