Did you hear about the movie theater in New York City that has been transformed to give the viewer a 4D experience?
The theater is equipped with moving seats and the capability to create smells, rain down on you, and even tickle you so feel like you are actually in the midst of a long, drawn out, 150 minute fistfight between Batman and Superman, rather than merely a spectator.
It was reported that the first 4DX movie screened in NYC would be Batman V Superman: Yawn Dawn of Justice, but until very recently, there was no information regarding whether or not the theater would be ready for the release.
The chosen spot for 4DX? Regal Union Square Stadium 14.
We were stoked to check it out. We looked. A lot. Every single day for the last two weeks. We called. We tried to get in touch with an executive ticket seller (you know, premiere sh*t usually sold for corporate events or gifts) at Regal. Nothing.
So we investigated.
Only yesterday, a manager for Regal Union Square Stadium 14 was skeptical as to whether or not the theater would show the blockbuster in the insane 4DX experience. He said, "We're testing it out, but we don't know for sure yet."
[anad]
Nobody gave us any indication that it would work out. We scoped the site. We blew up the phones. We followed them home (kidding, that wasn't us).
However, after weeks of anticipation, we went down there ourselves. Again. Two days in a row. We spoke to another manager, and watched from afar as a "Superman" stood next to a step and repeat banner advertising 4DX.
Thankfully, we have the opportunity to announce that tickets for the 4DX version of Batman V Superman are "should be available for a 5:30 p.m. showing." That's all he said. If you check the site, there aren't tickets up yet. It's 5:38 p.m. at the time of writing and-- nope. Nothing yet.
Are we optimistic? A little. Were we beginning to think that the 4DX was a conspiratorial ploy to drive more ticket sales for a movie that might otherwise be godawful? Possibly, yes. Okay, so most definitely. We definitely thought they were full of sh*t.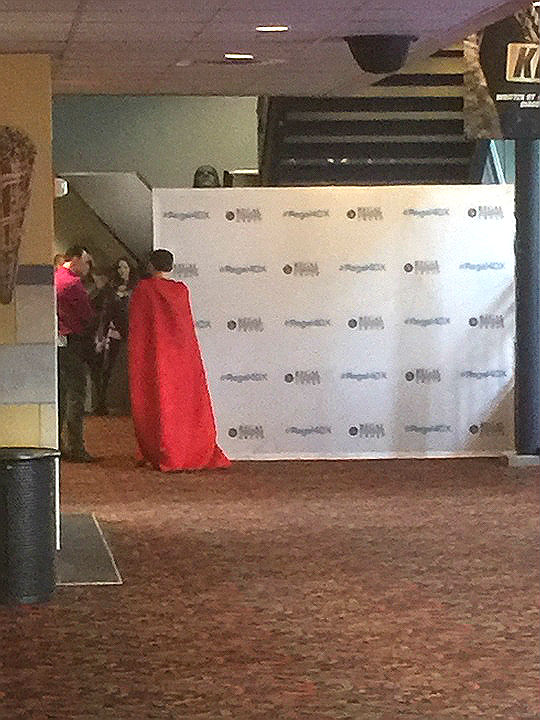 Not confident that you'll be able to buy them online in time? Well, that's your only hope. We couldn't purchase them at the theater when we went late this afternoon, and the only reason why we went up there to begin with was, well, go ahead. Call the number: 212-253-6266.
Off the hook? Yeah, it's been like that all day.
Your best bet? Do what our brave intern is doing right this second. Stand in a giant line.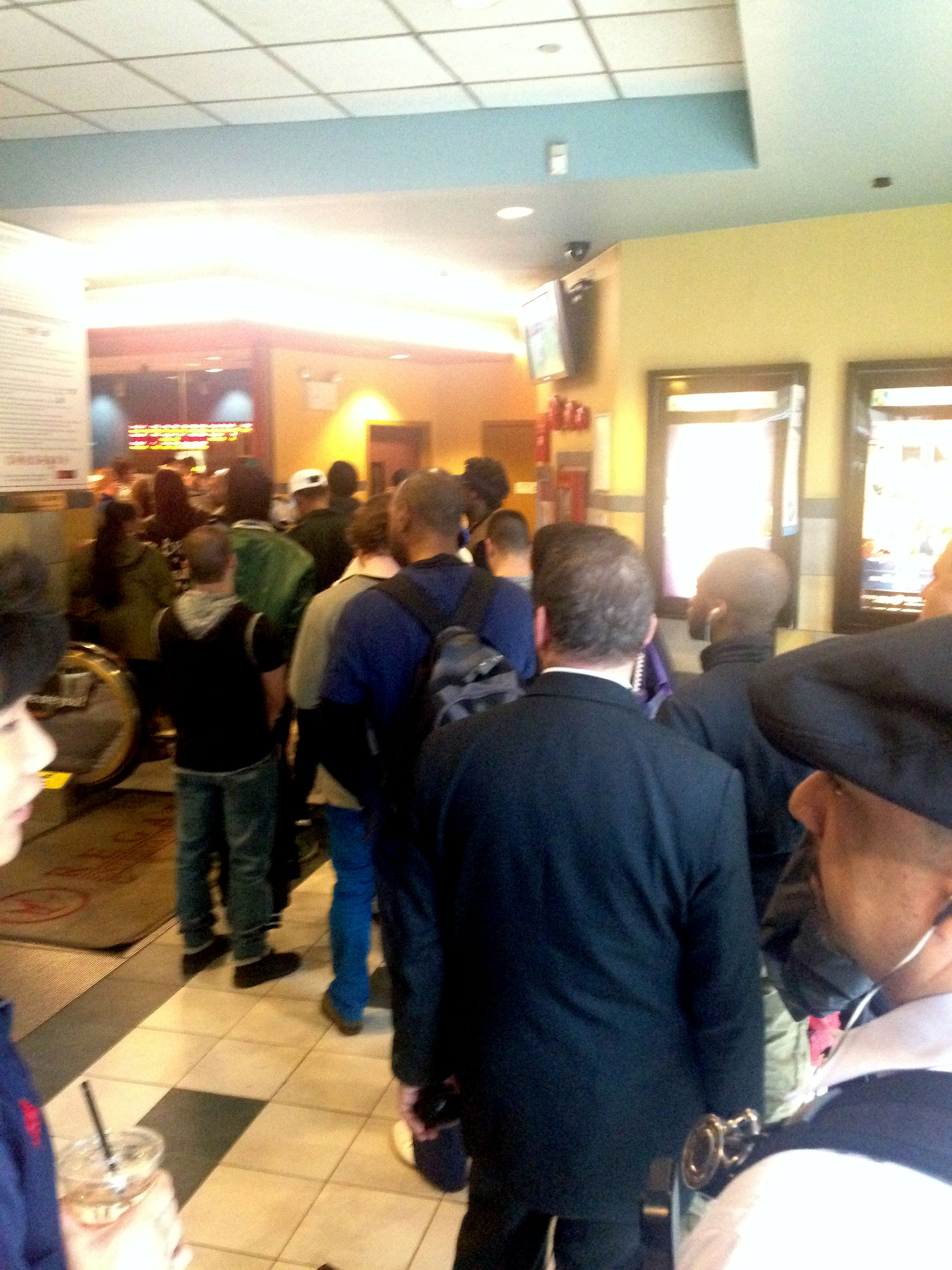 We have a feeling that these tickets will sell out faster than a speeding bullet. Bad Superman pun? Absolutely. But he earned it because the last few movies Superman's been in have been worse than any pun we can think of.
Check the site for tickets here, or download the Regal Cinemas app.
Check out Madonna Used Fake Signs to Keep Others from Parking in Front of Her $40 MM Home.
[Feature Image Courtesy Yelp]