If you're like most people, the last thing you'd ever expect is your morning pastries to taste like is Chinese food.
However, it appears that two New York City-based eateries are on a mission to change that.
Allow me to introduce you to the somewhat bizarre, yet truly magnificent, "Baogel."
Black Seed Bagels and Nom Wah Kuai recently joined forces to create one of the most epic food mashups of all time by combining none other than the humble breakfast bagel and the almighty bao bun.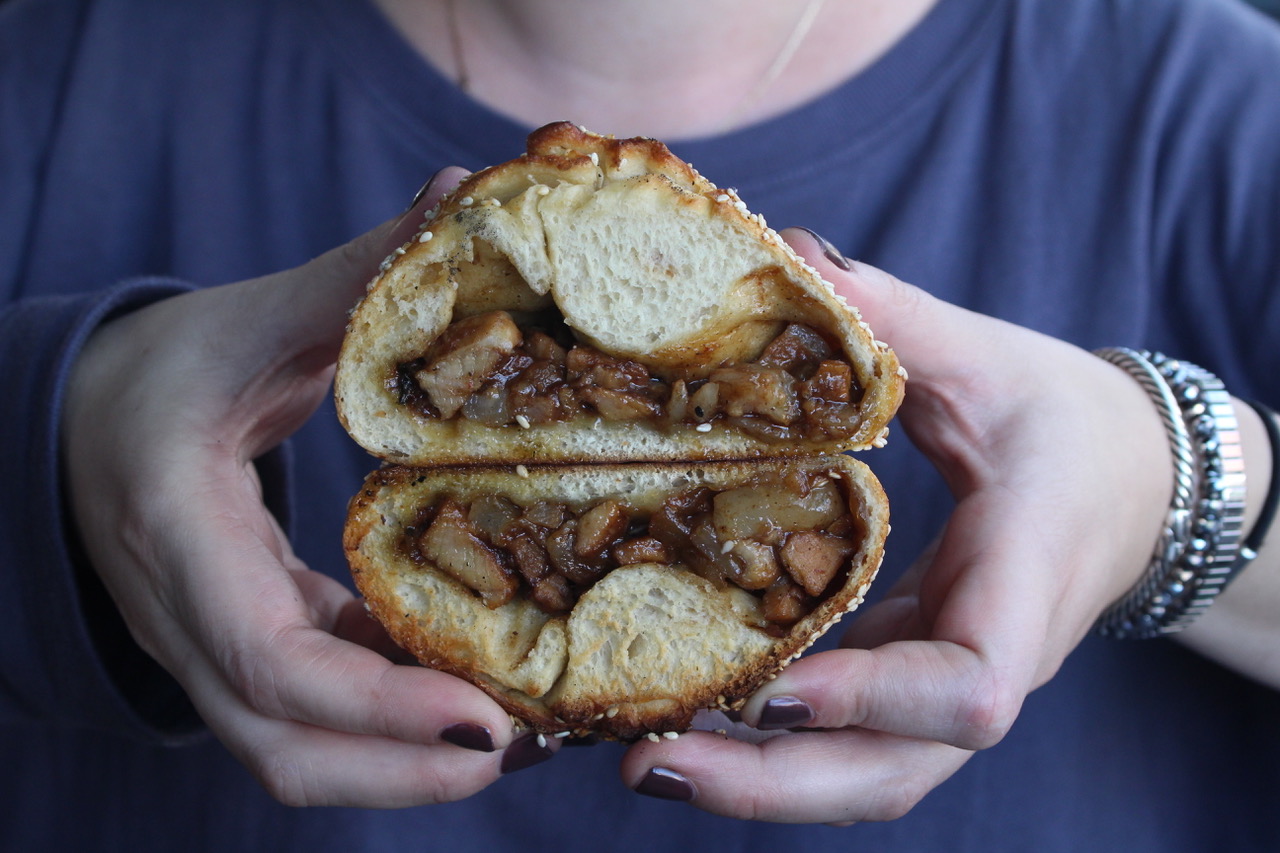 Credit Alex Ostroff
I repeat, this is not a drill. Bagels and bao buns just had a love child together, and the results are pretty damn amazing.
Now, if you're wondering what on Earth this culinary crossover entails, let me fill you in on all of the delicious details.
Created by Nom Wah Kaui's Julie Cole and Black Seed's head baker Dianna Daoheung, the Baogel is just like your ordinary char siu bao, or barbecued pork bun, except for the fact that it swaps out the boring old steamed bun for a bougie bagel alternative.
According to the restaurants, "The Baogel will be filled with Nom Wah's signature sweet pork belly, wrapped in Black Seed's sesame bagel dough, and served with a side of house made chili cream cheese."
If you're looking to get your hands on one of these bad boys, the Baogels will be available for $8.50 at Nom Wah Kua in Canal Street Market (265 Canal Street) and all three Black Seed locations (Nolita, East Village and Brookfield Place).
However, you're going to have to wait a few more days to experience the glory of this heavenly hybrid food, because the Baogel doesn't make its month-long debut until Wednesday, November 1.
But hey, that gives you just enough time to start planning out your post-Halloween hangover breakfast at one of these places.