Is there anything more delicious, or sinful, than a tall beer and a perfectly crisp slice of bacon?
I had the pleasure of chatting with Kate Levenstien founder of the Bacon and Beer Classic (which is coming to Brooklyn).
Check out our hunger inducing chat below.
---
What is the history of the Bacon and Beer Classic? How did it come to be?
I started The Bacon and Beer Classic six years ago in 2013, time flies!

After working in immersive events for four years, and enjoying exprience in my free time, I realized there was a void. There were beer festivals, wine festivals, and whiskey festivals, but none of them focused on culinary creations. The only food festivals that did exist were out of my price range or they were overcrowded street fairs where you paid for each item. I wanted to create an experience that allowed people to discover different flavors with unlimited bites while exploring epic venues in major cities across the country.
In 2011, while living in Chicago, I convinced a local Chicago breakfast hotspot to open as a pop-up for dinner. Their menu paired different bacon dishes and beers for a complete five-course menu. We sold thousands of tickets and could barely keep up with demand. The idea grew from there and now travels to sports stadiums and other prominent venues all across the US, we pride ourselves on being the only beer festival for foodies.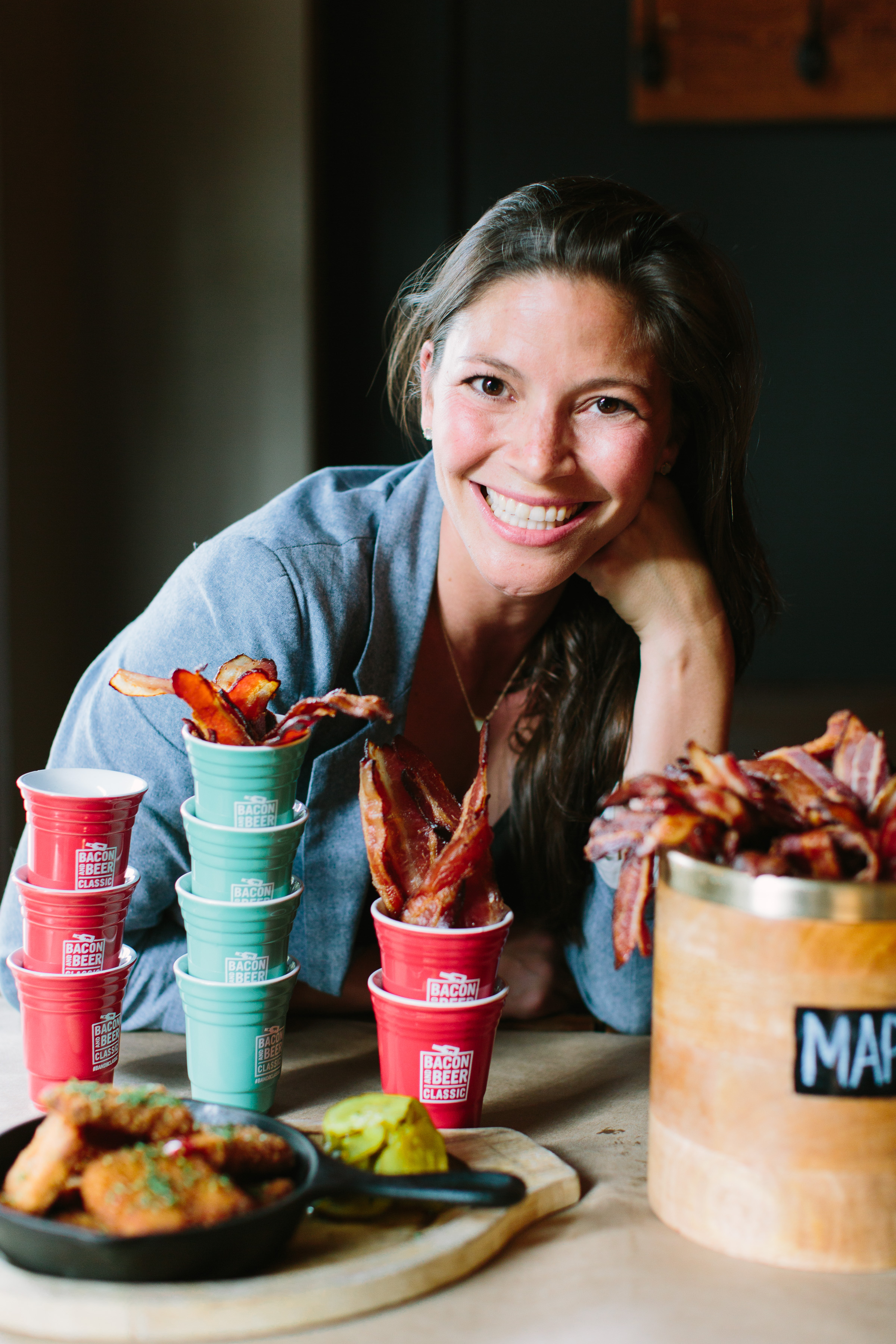 What's your favorite type of bacon? Favorite beer?
I love Hormel® Black Label® Bacon – they make a variety of flavors from Applewood, to Jalapeno, but my favorite is the Brown Sugar.
I use it in a bunch of recipes, but I also love it with some eggs in the morning. Nothing beats sweet and savory in one bite!
There's no way to pick one favourite beer but I do have a soft spot for ciders in the summertime.
Bacon and beer are favorites of everyone, but not always considered a woman-friendly pairing; what inspired a focus on the two?
We feel so empowered to be an all-female team in an industry that is typically led by men.
Past trends are shifting, and the playing field is becoming more balanced. The added perspective of women in this space is bringing new dynamics and shifting the styles of programming and execution.
Bacon and beer, specifically, are no longer perceived as "masculine" products. They are being enjoyed and consumed by more women than ever before. In fact, 50% of our attendees are female – and even more, are the ticket purchasers!
From a chef perspective, I'm not sure there is a product that provides more room for creativity. Some chefs make comfort staples like bacon mac n' cheese while others focus on desserts like bacon ice cream or even new twists on favorites like pork belly tacos.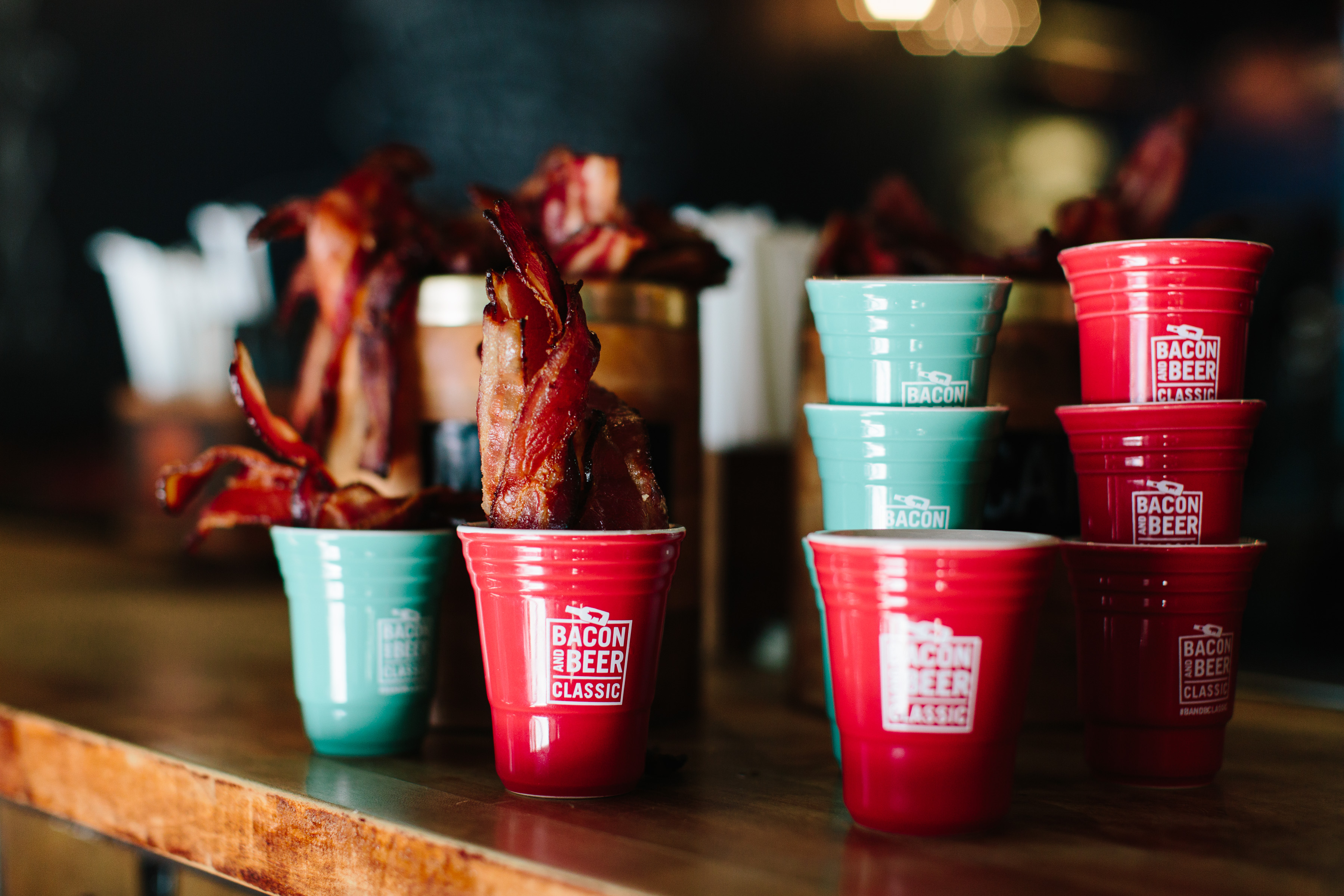 Were you surprised by your audience? Who is the typical Bacon and Beer Classic attendee?
Our goal is to have a very diverse attendance and we have accomplished that. We've cultivated an environment that appeals to everyone who likes food, beer and having a great time!
Our community is comprised of fanatics, friends, and foodies. We know people have daily responsibilities and we want this day to be their ultimate cheat day – a day to play and indulge without a care in the world.
After six years the festival is coming to Brooklyn, what inspired the move? How do you feel? How are you expecting Brooklyn to impact the event?
The Bacon and Beer Classic spent its first five years in Queens and this year we wanted to show Brooklyn the love it deserves by bringing our national tour to the borough. So many of the restaurants and breweries call Brooklyn home and now we can too!
Tell us more about this year's event, what are you most excited about? Any special surprises?
We wanted to make this event a party, so guests can expect live musical performances, tons of games in addition to copious amounts of bacon and beer. We're taking over the entire complex, which means this Classic will become the ultimate summertime kickoff.
In regards to the special surprises, you'll have to come to the Classic to find those out!