Our guide to art events taking place this month and to some that will be closing soon.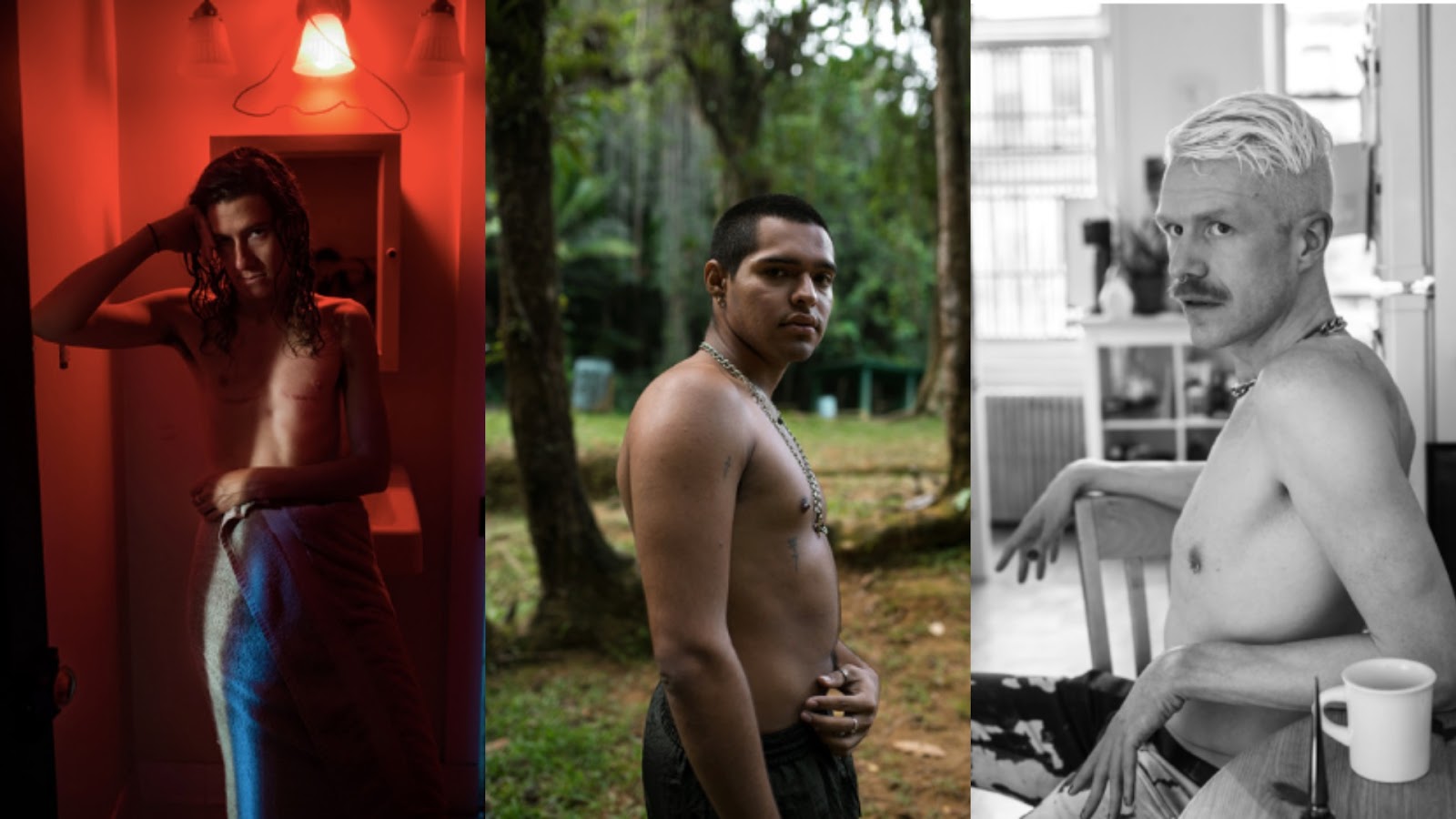 Photos by @yossimilo
Group Show, Intimacy, Yossi Milo Gallery (Closes August 24th)
'Intimacy' organizes an informal history of queer identity -following the height of the AIDS crisis in the 1980s and early 1990s and the subsequent public acceptance of the LGBTQ identified communities-.
This exhibit at its core investigates "complex relationships — sex, sexuality, and the body — and how those relationships are necessarily affected by intersectional identities."
It is because the artists gathered by this exhibit come from different backgrounds across nationality, sexual orientation, age, race, and gender identity, that their photographs stand not only as an expression of their individual personal experiences but as a political gesture.
The artwork now showing at Yossi Milo Gallery is therefore a cross-generational exploration of non-heteronormative intimacy and intimate relationships.
Yossi Milo Gallery is located on 245 Tenth Avenue
---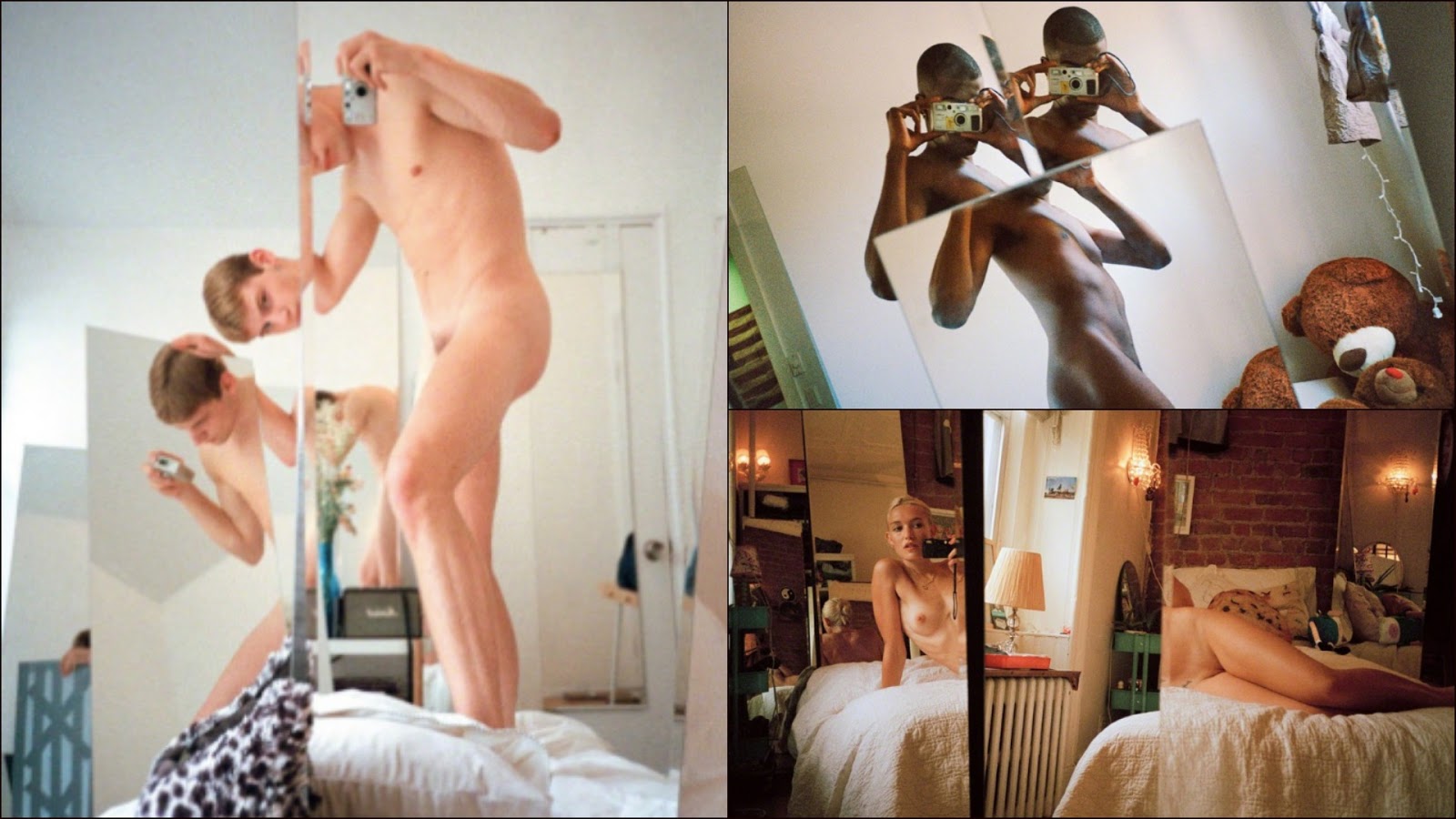 Photos by @teamgal
Ryan McGinley, Mirror, Mirror, Team Gallery (Closes Sep 29th)
This month Team Gallery is showing one of the most ambitious shows of the year. 'Mirror Mirror' is the result of a three-year project led by world acclaimed photographer Ryan McGinley.
For this project, McGinley selected models from a diverse range of races, age groups, body types, and backgrounds and provided them with "a camera, a set of instructions, five rolls of 35mm film and twenty mirrors, all of which were delivered to their homes. The undeveloped rolls of film were then returned to McGinley, who sorted through the material and selected a single image to represent each participant."
The result of this photographic experiment are images that essentially explore how the camera mediates the representation of the self in the modern world.
McGinley's curated self-portraits convey intimate information about these models' emotional states. They are the result of the conscious choices these made to represent their identities, their intimacies, themselves (how much of their naked bodies is shown, the angle it is shown from).
Team Gallery is located on 83 Grand Street
---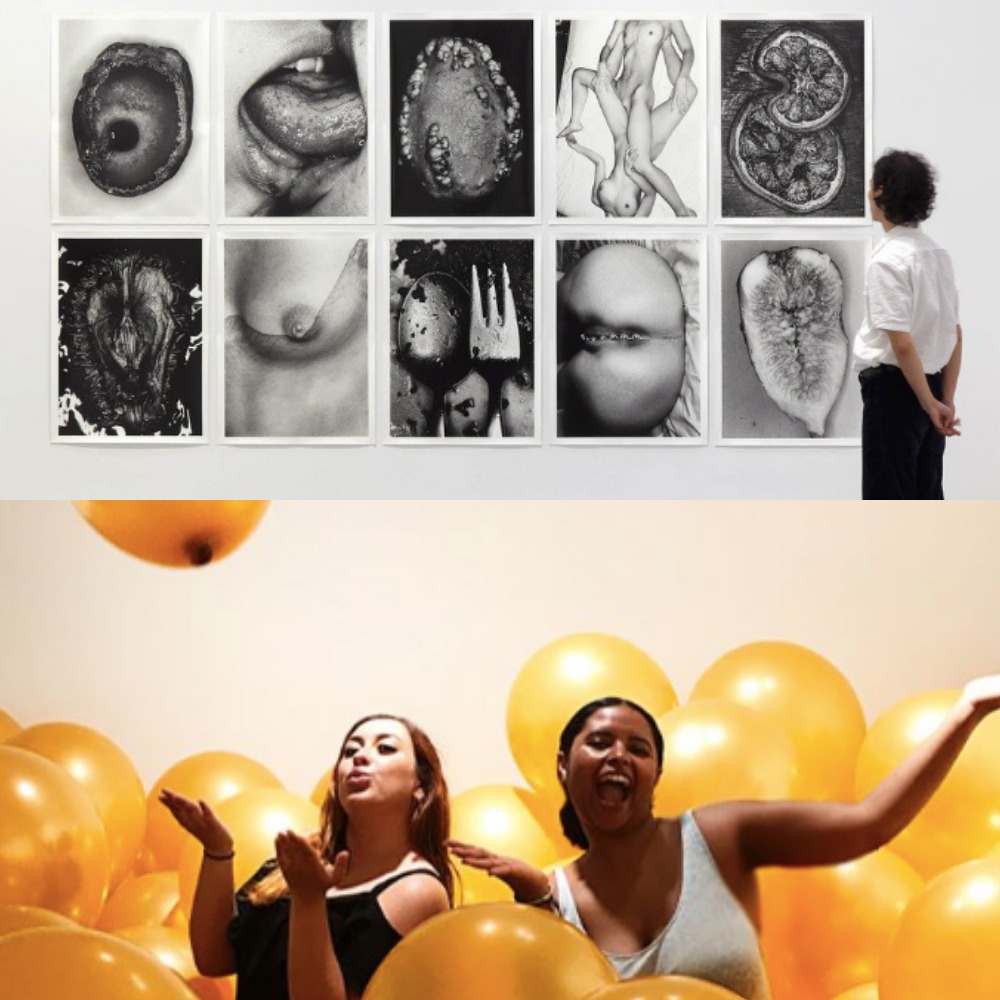 Photo by @antonkerngallery (top) / Photo by @amanda.kae (bottom)

I , Photography & The Party, Anton Kern Gallery (Both Exhibits Close on Aug 31st)
This August the Anton Kern Gallery is showing two arresting exhibits.
"I, Photography" on the one hand, is filled with imagery that is evocative of lust and sexual cravings. In here you will find photographic fragments of naked female bodies, of tongues and lips consumed in passionate kisses. This exhibit is also filled with suggestive images of plants and flowers that resemble the nude female figure. Nobuyoshi Araki's images overall manage to epitomize the "visceral nature of sexual desire" through its subtle depiction of sensuality.
"The Party" is currently one of the most popular exhibits on Instagram. Filled with imagery that is reminiscent of people's childhoods, early birthday parties, and celebrations, this is an exhibit that actually asks its viewers to touch, play, and hopefully have fun with its interactive installations.
Anton Kern Gallery is located on 16 East 55th Street
---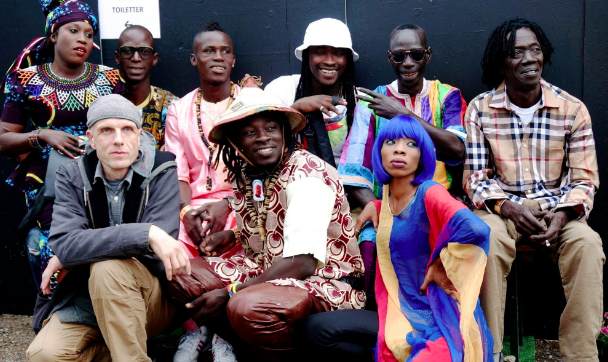 Photo by @blankforms_
Mark Ernestus, Ndagga Rhythm Force, Pioneer Works (Exclusive Performance on Aug 17th)
Techno legend Mark Ernestus stepped away from the world of electronic music in the early 2010s to collaborate with 12 Senegalese mbalax drummers on what Rolling Stone described as his career's most ambitious project.
Together they have collaborated on eleven albums, in which Ernestus "provides crisp, bare-bones drum program editing to Ndagga Rhythm Force's "dexterous cascades of syncopated sabar, drum kit, and talking drum percussion workouts that flutter across time."
You can get your tickets to this musical experience here.
Pioneer Works is located on 159 Pioneer Street
---
Artwork by Seth Price / Photo by @momaps1
Seth Price: Danny, Mila, Hannah, Ariana, Bob, Brad, MoMa PS1 (Closes September 3rd)
MoMa PS1 is showcasing Seth Price's latest work. Presented as a discrete installation, Price's photographs depict magnified details of the skin of people of various ages, genders, and races.
In order to bring these images to light, Price had to make use of a state of the art "robotic camera that is typically deployed for scientific research or forensic study." The resulting images displayed in this show, "combine the crisp detail of close observation with the impersonal breadth afforded by panoramic view, in order to provide uncannily intimate representations that nevertheless reveal very little about their models."
MoMa PS1 is located on 22-25 Jackson Avenue
---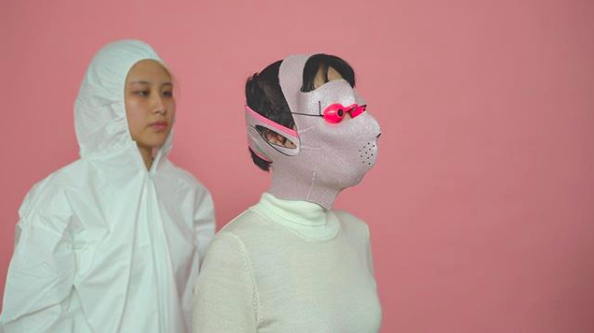 Photo by @SmackMellon
Group Show, Laugh Back, Smack Mellon (Live performance on Aug 18th at 4 PM)
"Laugh Back" comprises the work of 16 female artists that are using comedy as an act of defiance. On the two shows that are left of this series, taking place on August 18th, viewers will be able to observe artwork and comedic performances that use humor to subvert patriarchal structures and to defy Trump's administration bigotry towards minorities.
Smack Mellon is located on 92 Plymouth Street
---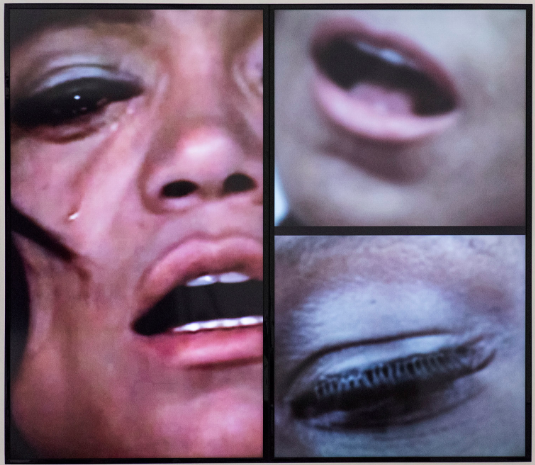 Photo by Mickalene Thomas. Courtesy the artist and Artists Rights Society (ARS), New York

Group Show, Multiply, Identify, Her, The International Center of Photography (ICP) (Closes September 2nd)

'Multiply, Identify, Her,' brings together "an intergenerational group of women artists whose work explores representations of identity."
This exhibit examines the concept of the female gaze. It plays with it, exploring the complexity of women identities.
The female artists showcased in this show are unified in their effort to examine the elements that affect and transform female identities such as "the weight of personal and social stereotypes of race, class, gender, and age." The result of this exploration is myriad of explosive images capturing women through the raw expressions of joy, rage, and bewilderment.
The International Center of Photography is located on 250 Bowery
---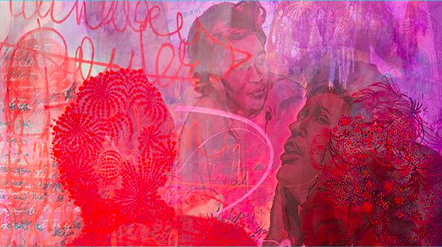 Photo by @fireleibaez
Firelei Báez, Joy Out of Fire, Studio Museum (Closes Nov 24th)
Joy Out of Fire continues Firelei Báez' longstanding effort to change the way in which women,
particularly Afro-Caribbean/Afro-Latina women, have been represented in visual culture and throughout history.
Baez' work portrays women from different socioeconomic backgrounds, historic eras, and it intentionally highlights important females of color that according to the artist "have historically been overlooked or thought of as tangential to their male counterparts." She does this by blending their portraits with "archival photographs, notes, diaries, letters, and manuscripts," relevant to their histories and narratives.
The artist's choice to create wall-length canvases from which large portraits of female figures emerge in striking, bright colors, aides Baez' intent to portray Afro-Latin women as powerful and beautiful.
Studio Museum is located at 144 West 125th Street