Sick and tired of your overpriced apartment in a less-than-ideal location?
What if we told you that you might be able to score an $883-per-month apartment in a Midtown East high rise?
We know. We were out of our minds with excitement when we heard about this, too.
The tower is being developed by BLDG Management at 212-214 East 44th Street in Midtown East, and there will be 87 affordable units in the building.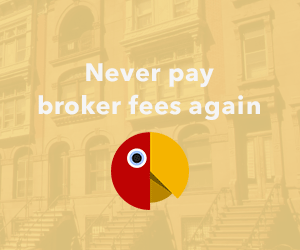 Yes, 87 units. No, your chances of scoring an apartment aren't extremely high, but they're much higher than they would be if there were only, say, 12 units rather than 87, right? #MathForTheWin
The Real Deal reported the site of the building currently houses a 10-story parking garage, but Lloyd Goldman of BLDG Management paid $32 million for the building in April.
When finished, the building will have 429 residential units spread over its 39 floors. These include the 87 units of affordable housing.
The building will be decked out with amenities, too. There will be a pool and a basketball court on the second floor, and the first floor will include a 2,300-square-foot retail space.
Of the affordable apartments available in this wonderful, planned luxury building, 41 will be one-bedroom apartments going for $895 a month.
[anad]
There will be 15 two-bedroom apartments which will cost $1,082 per month, and 31 studios which will cost $883.
Representatives from BLDG will present their affordable housing plans to a housing committee meeting on March 7th at 6:30 p.m. at NYU Langone Medical Center.
Sadly, the building won't be finished until 2018, and who knows what life in NYC will be like them.
If you need somewhere to live in the interim two years between now and your glorious $883 studio, find an apartment with no-fee rental app Oliver.
No, there probably aren't offers this sweet on the market as of now, but if you use Oliver, you never have to pay a pesky, expensive broker for doing next to nothing. Download the Oliver app right here.
That's a win if we've ever heard one.
Download the Oliver App for Your Smartphone Right Here.
[via The Real Deal]
[Feature Image Courtesy 6sqft]