It's pretty romantic to have a bathtub in the kitchen, right?
Well, if you rent an apartment at 328 East Sixth Street between First and Second Avenues, you'll get to bathe in a claw foot bathtub in your living area/kitchen.
EV Grieve reported that although this studio was renovated, its tenements did not remove the loveliest part about them: their kitchen bathtubs.
The MNS listing boasts that the apartment has "generous space and lots of light on a charming tree lined East Village block."
We're all on board with all those listings.
On the other hand, you could always check out the Oliver app. Oliver is a no-fee apartment finding app, and it's so, so much better than paying a broker. Got an iPhone? Awesome. Download the Oliver app for iOS here. Don't? It's okay. We got you. Download the Oliver app for Android here.

The listing for these East Village apartments goes on to say, "On the 4th floor of a well kept walk up building, this is the best deal for the dollar in this hood. The apartment has a beautiful claw foot tub in the living space."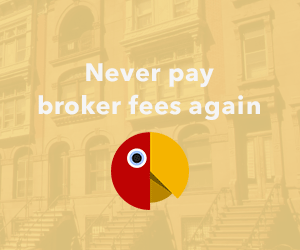 Okay, fourth floor walk-up? We're not as into that, but gorgeous clawfoot bathtub in the living space? Yeah, we're totally into that.
The ad also brags that the studio has an office, but we're not sure where said office actually is...
There's another listing for another apartment, this one's a one-bedroom, in the same building, and guess what? In that building, the tub is in the kitchen too.
This studio is on the market for $1,900 a month, and includes another relic from the past, a "tuberculosis window."
[anad]
Why is it called a tuberculosis window? We're not sure, but we do know if you want to look into your kitchen from your bedroom via window, that option is available to you in this apartment.
We also know that as far as one bedrooms go, the ad doesn't lie. This is about as affordable as it gets.
Have you always wanted to shack up in the charming East Village, with the option to bathe in your kitchen?
We think the whole thing sounds pretty enchanting. We're also sure these apartments will go way too quickly, so if you're interested, check out the listing for the studio and the one-bedroom at www.MNS.com.
---
Download the Oliver App for Your iPhone Right Here.
[via EVGrieve]
[Feature Image Courtesy EV Grieve]