We guarantee you've never met a more charming apartment.
When searching for a place to call home in New York City, you're sure to find places that look more like a set to a terrible cop drama. Or maybe you'll find a place that is just too showy, a place that boasts like it just got second place at a craft coffee festival.
You're looking for the proverbial porridge that is "just right;" a place that is as comfy as it is cool. Well, this little spot may steal your heart.
This West Village studio that has a bedroom with barely 50 square-feet, is charming the pants off of New Yorkers with its private courtyard and fireplace.
The apartment sits on top of a "back house" which was made in the 19th century. If you decide to buy this alluring abode, you will have access to a private courtyard that you can get through by a walkway from the street.
The listed price for the charming little home is only... $675,000?! You may have to act quickly if you already fell in love because last year a very similar unit was sold in the same building for $625,000.
But, records show that it was bought for $200,000 more than what was requested. That's NYC for you home hunters. The West Village is no stranger to small apartments that go for a bunch. We've seen 90-square-foot apartments go for $775 a month.
Of course, if you're not in the market for a $675k studio apartment, you can always use Roomi to find a housemate.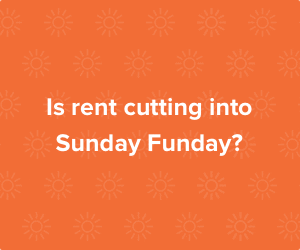 Roomi is the free app that helps you find a roommate in the safest, most secure way possible. With Roomi you don't run into robots or spam listings from a Nigerian homeowner who, out of the goodness of his own heart, is renting a 3-bedroom loft for $800/month.
Roomi knows how stressful finding a housemate who's not a sketchball is.
That's why their listing team is dedicated to sussing out the spam and the fake posts so you don't wind up living with someone who turns your regular kitchen into some kind of crazy sex kitchen (not quite sure what that is, but it's not something we want to be a part of).
For now, enjoy photos of a studio apartment you can only dream about. Charm can only take you so far, but it looks like this studio has already hooked us. Check out the cuteness below.

[anad]
---
Check out 5 Reasons Why the East Village Is the Best Place to Be in NYC Right Now.
[via Curbed]
[Feature Image Courtesy Curbed]