You've heard it a thousand times from friends of friends, "I would love to live in New York City!"
That statement is very easy to say, but the reality is much harder to swallow. You can safely expect lots of hair-pulling and compromising, but one element that is simply guaranteed when you're looking for an apartment? You're going to pay. A lot.
Finding that perfect 'hood in the right price range is a toughie, but it's not impossible and there is now a map that will help you hunt for those prime apartments.
The people over at DNAinfo have created a map using StreetEasy's data that shows you the percentage of how much income you will be spending on rent based on neighborhood.
This map couldn't have come at a better time. Landlords are now admitting that rent is too much and we can now cut through the crap, get on the right subway and scour the right 'hood that will give us the right apartment.
"Affordable" in this map is based on what the Mayors office deals affordable. If you spend more than 30% of your income on rent you're having anxiety and probably freaking out. Of course, no matter how much your rent is in this city, you're probably doing that anyway.
With that information in mind, places like Kew Gardens, East Flatbush and even Central Harlem are all considered affordable.
But, not by much.
[anad]
Central Harlem's median income spending is at 29.74%. Just a few more dollars and then they are in the same category as Forest Hills, Sunset Park and East Harlem, which are classified as rent-burdened neighborhoods.
Where rent-burdened neighborhoods means you're spending about 30-50% of your median income on rent, severely-rent burdened neighborhoods means you're going to have to spend over 50% of your median income to live there.
You're not going to be surprised what other neighborhoods are also in the severely-rent burdened category. It's all the usual suspects. You've got SoHo, DUMBO and practically all of lower Manhattan.

Like we said earlier, saying you want to live here is very easy to do. Those who really want to live here are the ones who have to remind themselves everyday that they want to.
They're also probably not tryin' to make it alone.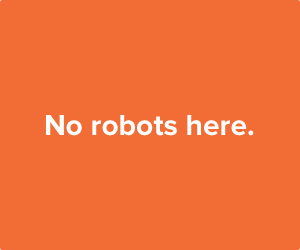 We're all about adapting with what we can control, and yes, finding a decent roommate is now something you don't have to leave up to chance - or pay out the nose for. There's Roomi.
Roomi's the free app that helps you find a roommate in the safest, most secure way possible. With Roomi you don't run into robots or spam listings. They know just how stressful finding a housemate who's not a sketchball is.
That's why their listing team is dedicated to sussing out the spam and the fake posts so you don't wind up living in some kind of crazy sex kitchen (not quite sure what that is, but it's not something we want to be a part of).
Download the Roomi app right here and find the reasonable roommate you've been longing for today. For free!
Check out 5 Things to Know Before You Even Think About Moving to the West Village.
[via DNAinfo]
[Feature Image Courtesy DNAInfo]