See, this is why you never trust a groundhog. Remember when both Staten Island Chuck (are we really married to that name? Asking for a friend...) and Punxsutawney Phil predicted the end of Winter?
Yeah, we had mixed feelings about it then, but now we're convinced: Never trust a groundhog.
Why? Well, because New York City is under a Winter Weather Advisory until 6 p.m.
In that time we could see anywhere from 0 to 4 inches. We thought it was over. Even after we complained about the warm December, we were still a little relieved.
Nope. Not how the weather works for New Yorkers.
It's going to be cold out there today. Temperatures in the low 30s, winds whipping about from 10-20 mph, but really, you just want the powder. We could get just that today, tomorrow, Wednesday morning, and possibly Saturday morning as well.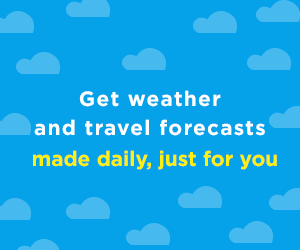 It never makes sense when it's cold and windy without the singular benefit of beautiful snow.
Of course, there's already no alternate street parking because of Chinese New Year.
Keep an eye on the weather today. If your office doesn't have a window, we feel for you. Download the Poncho weather app. It'll give you updates before you leave the office so you know how much snow you're stepping out into.
[anad]
Also, remember last Friday when every single subway line was delayed? Yeah, we do, too. But Poncho also had a commuter alert, so we knew what was up. Download the Poncho weather app here.
Check out Poncho Just Launched the Most Amazing Weather App Ever.
[via AM New York]
[Feature Image Courtesy Instagram]