Subscribe to spoiled NYC's official newsletter, The Stoop, for the best news, eats, drinks, places to go, and things to do.
Welcome to the A New Yorker Abroad series where each month our writer Lauren Breedlove will be jet-setting somewhere different, all around the world in the hope that her adventures will transport, inspire, and give you at least a hearty handful of boss planning ideas, from a wild wanderer who's been there, done that.

The Wachau what? Stick with me here, you'll be glad you did.
What if I told you that fairy tales are real AND you can ride a bike through said land dripping with magic, all whilst visiting many, many wineries? BOOM. MIC DROP.
Part of the reason we love our city is because of the exciting enchantment of it all, amirite? The endless possibilities, the hidden gems, the chase of the elusive whimsy we all crave, and well, the wine bars.
Because as grimy and dark as New York City can be, there's always that dreamlike optimism that keeps us hooked.
Bottom line?
We as New Yorkers love a quaint place that oozes romance and is likely ripped from the page of a book we read as youngins'. It's essential to keep that flame of hope for the potential of all magical things in this world alive. We seek it out in restaurants, cozy corner coffee shops, and bits & pieces of our daily big city life.
girlwanderlist Durnstein wanderings, Austria #travelawesome #travel #tlpicks #travelzoo #traveldudes #beautifuldestinations #mybudgettravel #meettheworld #durnstein #Austria #discoveraustria #bestplacestogo #bestvacations #shareyourparadise #doyoutravel #destinavos #danube #wachau #worldtourists #girlwanderlist #sundaytimestravel
I'm about to let you in on a delicious secret that will ignite your fairy tale fantasies. To recap, we're talking about fairytale-esque terrain + wine. Just west of Vienna, Austria is a region that combines both of these delightful things, and gives you bikes to explore all that imaginative goodness.
Oh, and it's a UNESCO World Heritage Site, so you know that sh*t's gonna be beauteous. Enter the Wachau Valley Wine region.
girlwanderlist Interested in waking up to this fairytale sunrise? Check out my new page, "sweet sleeps" on the blog for details on where to stay for this view! www.girlwanderlist.com/p/sweet-sleeps.html #travel #sunrise #austria #discoveraustria #tlpicks #view #landscape_captures #travelzoo #durnstein #wachau #lonelyplanet #mybudgettravel #instagood #instapassport #girlwanderlist #travelblogger #worldtourists #theglobewanderer #gopro #goprooftheday #gopro_captures #beautifuldestinations #bestvacations
---
SLUMBERLAND
girlwanderlist Just a regular bike ride with a not so regular view... Weissenkirchen, Austria, Wachau wine region #Austria #danube #weissenkirchen #durnstein #bike #wine #winetrail #wachau #worldtourists #tlpicks #doyoutravel #goprooftheday #gopro #girlwanderlist #discoveraustria #travel #travelzoo #traveldudes #shareyourparadise #mybudgettravel #meettheworld #beautifuldestinations #bestplacestogo #travelawesome
Where to dream in a dreamlike domain? The idyllic village of Durnstein is the popular gem, and for good reason, but I would suggest staying in the tiny town neighboring Durnstein: Weissenkirchen de Wachau, for a more local experience.
Take your pick from various lodging choices including ones with their own restaurants, winery, wine cellars (YUP), and even an old castle tower. There's plenty of apartment options as well if you really want to hunker down and have a home-like stay. This is the stuff dreams are made of guys. Pun intended.
---
NOSHLAND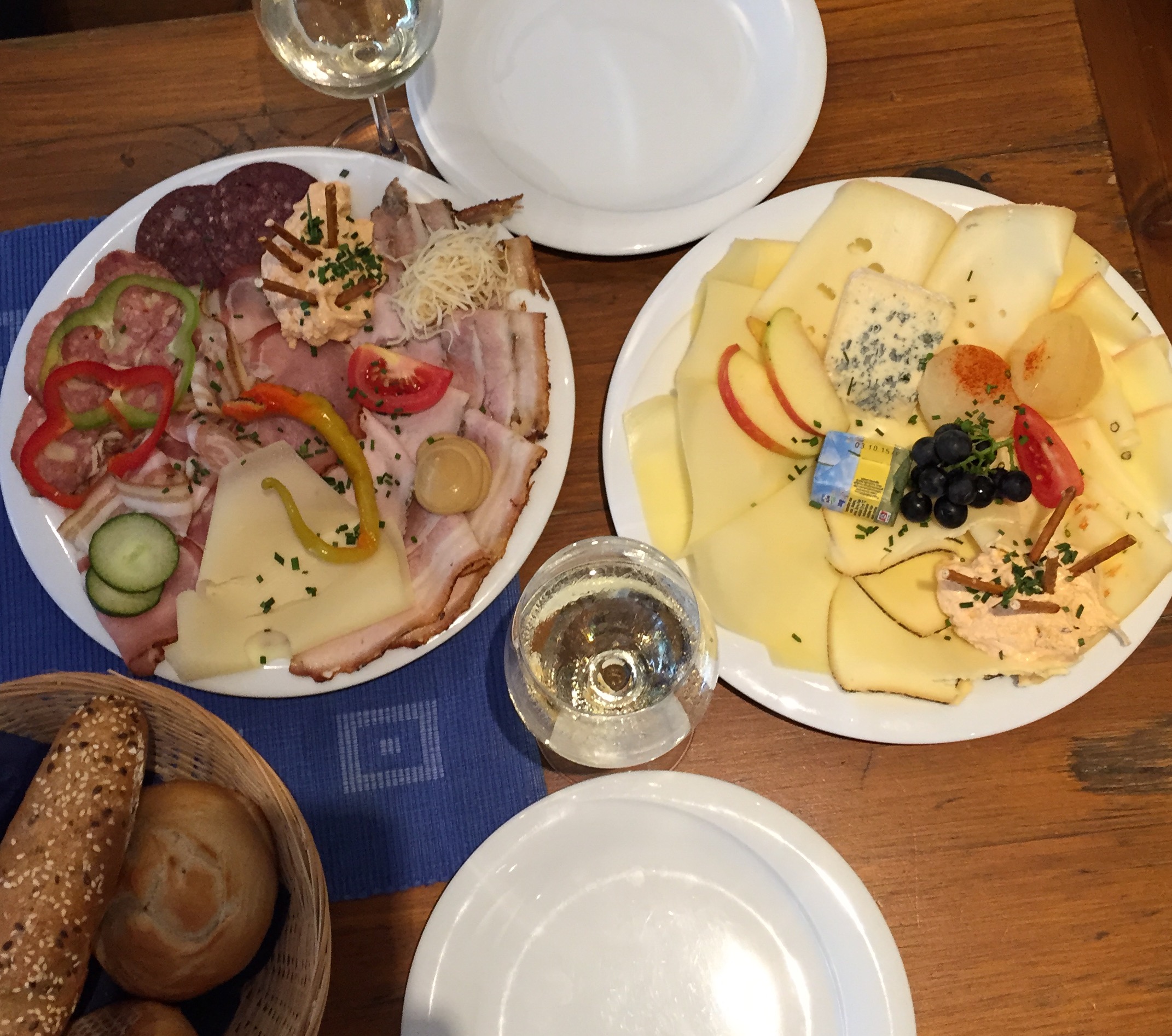 via Lauren Breedlove
Sausage, obviously. The evident aside, make sure you stop at Weingut Zottl for not only the wine, but their impressive meat & cheese spread. You won't be sorry. Play mix and match with meats and cheese galore for endless combinations of deliciousness. You need something to soak up all that wine, after all.

Strolling Durnstein? Of course you'll have to. So, make sure you nab a pastry at Baeckerei Schmidl to make up for all those bike burning calories you lost. To get your sausage fill and stay budget friendly, the Altes Presshaus is an ideal spot with benches on a corner spot smack dab in the middle of fairytale town.
Feel like getting fancy pants? Weingut Holzapfel boasts a glorious courtyard that you'll want to sip wine in just so you can say you did.
---
SIPLAND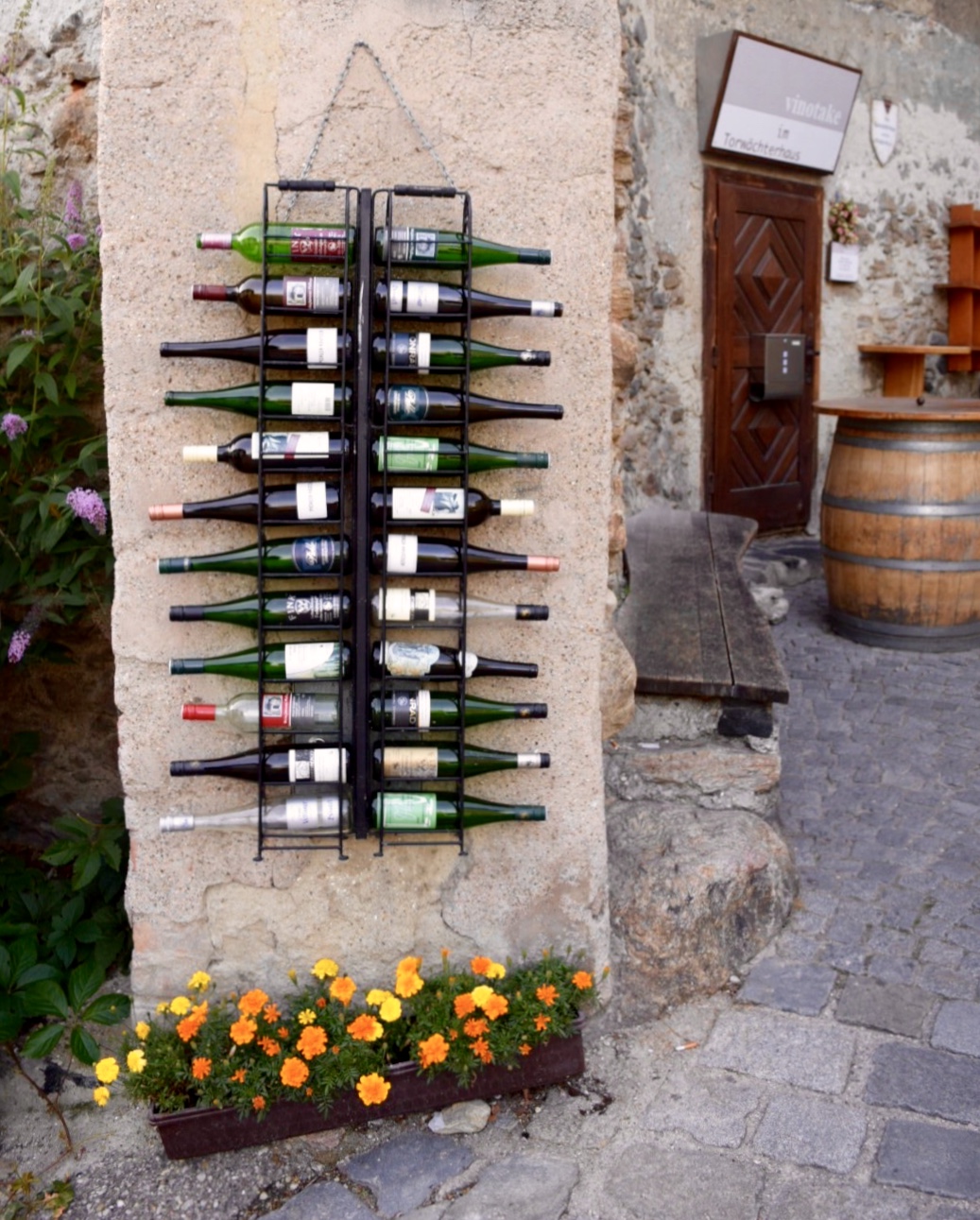 via Lauren Breedlove
All the wine. You really can't go wrong here. The starring ones? Grüner Veltliner, a white wine famous to the region. Also, the Reisling shines bright and is worth a try. The wineries dot the villages and hillsides; you'll cruise through legit vineyards so close to the grapes you can touch them. Many of the wineries are in people's homes, small, and always welcoming. The Weingut Karl Stierschneider opened up special just so we could do a tasting. If that's not amazing, then I don't want to be right.

There are maps available, but your best and most adventurous bet is to just wind your way on the wine trail and see what you can find. All that pedaling is bound to make you parched.
You can see a complete list of all the wineries here: Wachau Wineries.
---
CYCLELAND
girlwanderlist When in Durnstein...bike the wine trail, obviously. #travel #bike #travelstoke #beautifulexplorers #discoveraustria #durnstein #traveldudes #tlpicks #wine #lonelyplanet #mygreatescapes #gopro #gopro_captures #girlwanderlist #wachau #nakedplanet #travelzoo #beautifuldestinations #bestvacations #expediapic #destinavos #theoutbound #darlingescapes
Must do- rent bikes! Cruise the wine trail which goes for about 25 miles, all along the Danube river, just to make it as picturesque as possible. I rented mine for about 12 Euros for the day.
---
TIPLAND
girlwanderlist Wachau wine trail jumps, Weissenkirchen, Austria #travel #Austria #Wachau #wine #bike #weissenkirchen #peoplewhodofunstuff #tlpicks #dametraveler #girlwanderlist #instapassport #discoveraustria #worldtourists #beautifulexplorers #jetsettering #travelzoo #intrepidtravel #lonelyplanet #theoutbound #bestvacations #beautifuldestinations #travelstoke #traveldudes #sundaytimestravel #travelwithaninsider #theglobewanderer
-Take a jaunt up to the fortress in Durnstein for drool worthy views. Did I mention the fortress? That pretty much seals the deal in unlocking level 10 fairytale status.
-Sip and savor- allow yourself to slow down from the epically fast pace you usually keep, and enjoy.
-Drink loads of water– that bike won't keep itself upright.
-Just watch out for the sausage sweats, they're a real thing. I may or may not be speaking from experience.
Got a hot tip or correction? Drop us a line at tips@spoilednyc.com