Welcome to the A New Yorker Abroad series where each month our writer Lauren Breedlove will be jet-setting somewhere different, all around the world in the hope that her adventures will transport, inspire, and give you at least a hearty handful of boss planning ideas, from a wild wanderer who's been there, done that.
We've been waiting for this. As New Yorkers we have a perpetual thirst for exploring the unexplored, uncovering hidden gems, and…drinking mojitos.
Enter Cuba. Seriously though, we love to be the first on the scene when the opportunity arises.
Travel to Cuba is now easier than ever, especially with nonstop flights offered out of our own beloved city, into the rum capital itself; Havana.
I went ahead and did you a solid, testing the waters in a long weekend jaunt to Cuba. Although I didn't drink much water, I can tell you, that Cuba is a definite must, and you should've booked your flight, like, yesterday.
Speaking of flights, I scored mine for around $100 each way, so there's that. Which brings me to my first, and perhaps most poignant point- it's cheap. This is a cheap trip people, which for a New Yorker is music to our ears. So get on it, you're already running late.
---
NEED TO PREP
Like I said, it's easier than you think to travel to Cuba now. When you book your flight, you'll have to select a reason for visiting, and it still has to fall under one of the 12 appropriate categories. The most common and likely purpose is "educational."
So, just make sure you arrange some sort of tour, museum visit, cultural experience, etc. and you're set. Which, let's be real, you're going to want to do anyways!
I did a walking tour of Old Havana, which was pretty fantastic. It included a visit to the Havana Club Rum Museum as well, so, they had me at rum. Educational requirement? Check!
You'll also need a visa. Though this seems like a daunting process, it's actually not. When you arrive at the airport, you'll get in line for your visa and to check in, all at the same place. The visa is $50 plus a $25 Cuban charge, so $75 will get you the golden ticket. It's the last thing you'll be able to use your credit card for, which brings me to my next point.
BRING CASH.
There are no ATM's and Cuba doesn't take credit cards. I repeat: CUBA IS NOT SWIPE FRIENDLY.
Bring tissues/TP to carry around with you and work on your squats, ladies. Many of the public restrooms do not have TP, or the lady selling it provides a measly square. Add that together with the amount of beans you're likely going to eat, and well, you get the picture. Best to be prepared.
As a fun side note, the toilets often are missing a seat as well, so ladies, stretch out those squatting legs. New Yorkers– we were made for this, anyway.
---
NEED TO KNOW
- Try your hardest to NOT check a bag. Otherwise, you're Cuban welcome will include a complimentary comically long wait as the bags come into baggage claim- One. At. A. Time.
- You'll have to exchange money to the CUC, which is a 1:1 exchange rate with the US dollar, but you'll lose a bit in the exchange with the fee. You can do this at the airport, and also various locations in Havana.
- There is no wifi; gotta go old school all the way here. Enjoy disconnecting for a few days, and devise plans to meet up with your traveling companions ahead of time. Pick a time and place, stick to it, and hope that no one gets lost.
- The closest beach is Playa de Estes, about 15-20 minutes from Havana. I'm putting this under 'need to know' rather than 'need to do' because to me, as much as I love a healthy dose of vitamin D, if you only have a few days in Cuba, the beach falls low on the 'must do' list. But, you do you.
---
NEED TO EAT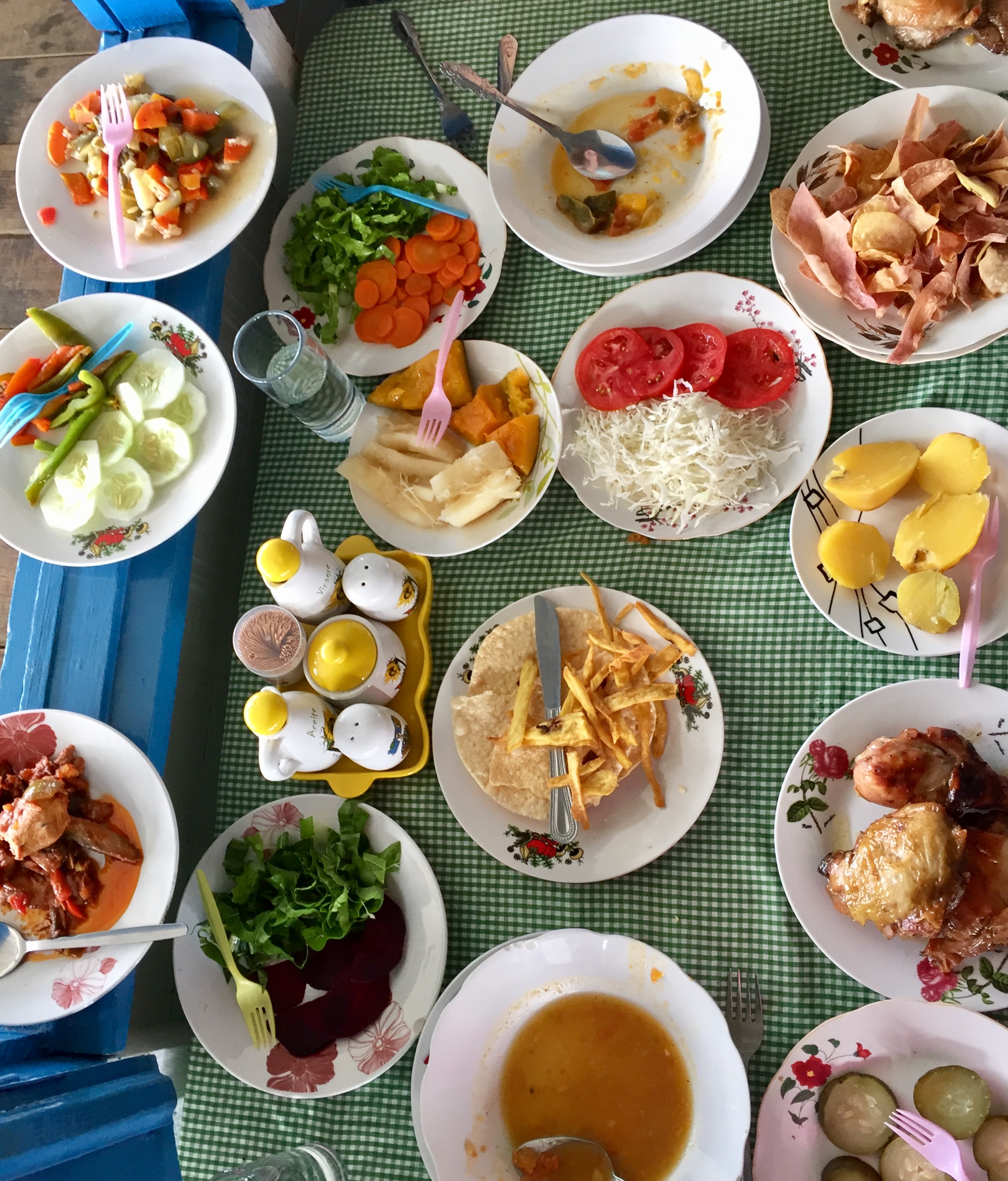 photo credit: Lauren Breedlove
One word: Paladar. These are family run/self-employed restaurants often run out of the home with excellent, cheap, and most importantly, homemade food. Chicken, pork, rice and beans, it's all part of a Cuban cookery trifecta. Some must eats:
- La Guarida: Go for the rooftop bar boasting impressive views, and stay for the rooftop bar boasting impressive views. Oh, and the food is tasty too.
- Los Nardos: Don't let the line outside deter you, the generous portions for little pesos will more than make up for it.
- Finca Agroecologica de Paraiso: This is a couple hours outside of Havana, accessible by hiring a driver for the day to Valle de Viñales, a beautiful land worthy of feasting your eyes on. Speaking of feasting, this restaurant serves what I deemed "entrée sized tapas". Legit 25 plates of food were produced for our table for two people.
- Mediterraineo Havana: Take a break from the beans with some Mediterranean fare. This spot is tucked away in a residential neighborhood, with terrace seating and delicious eats. You'll want to hunker down here for the entire night.
---
NEED TO DRINK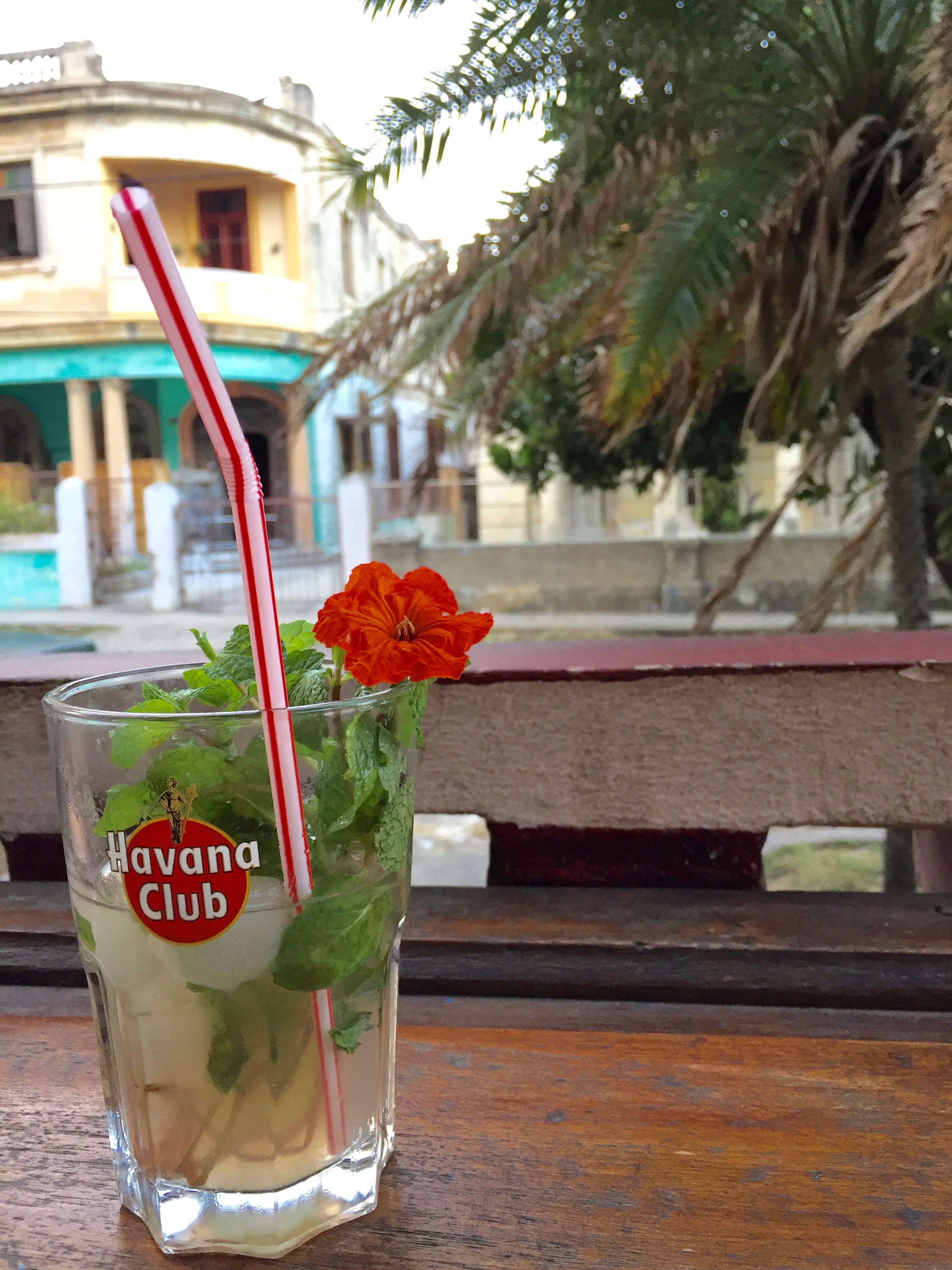 via Lauren Breedlove
The rum, did I mention the rum? Oh yeah, the rum. Cuba is known for the Havana Club rum obviously, and there's good reason for it.
Don't order imported liquor or beer. It'll cost ya, and when in Rome…
You can order an authentic delicious mojito for 3 CUC, or a shot of imported tequila for 7– you do the math. Also, coffee– it packs a real punch and will keep you fueled long into the night and power whatever dance moves you've got hiding in there.
- Daquiris at El Floridita: The uber touristy landmark, made famous by Ernest Hemingway declaring this haunt the best daiquiri is worth a stop to wet your whistle with a delicious frozen concoction because… daiquiri.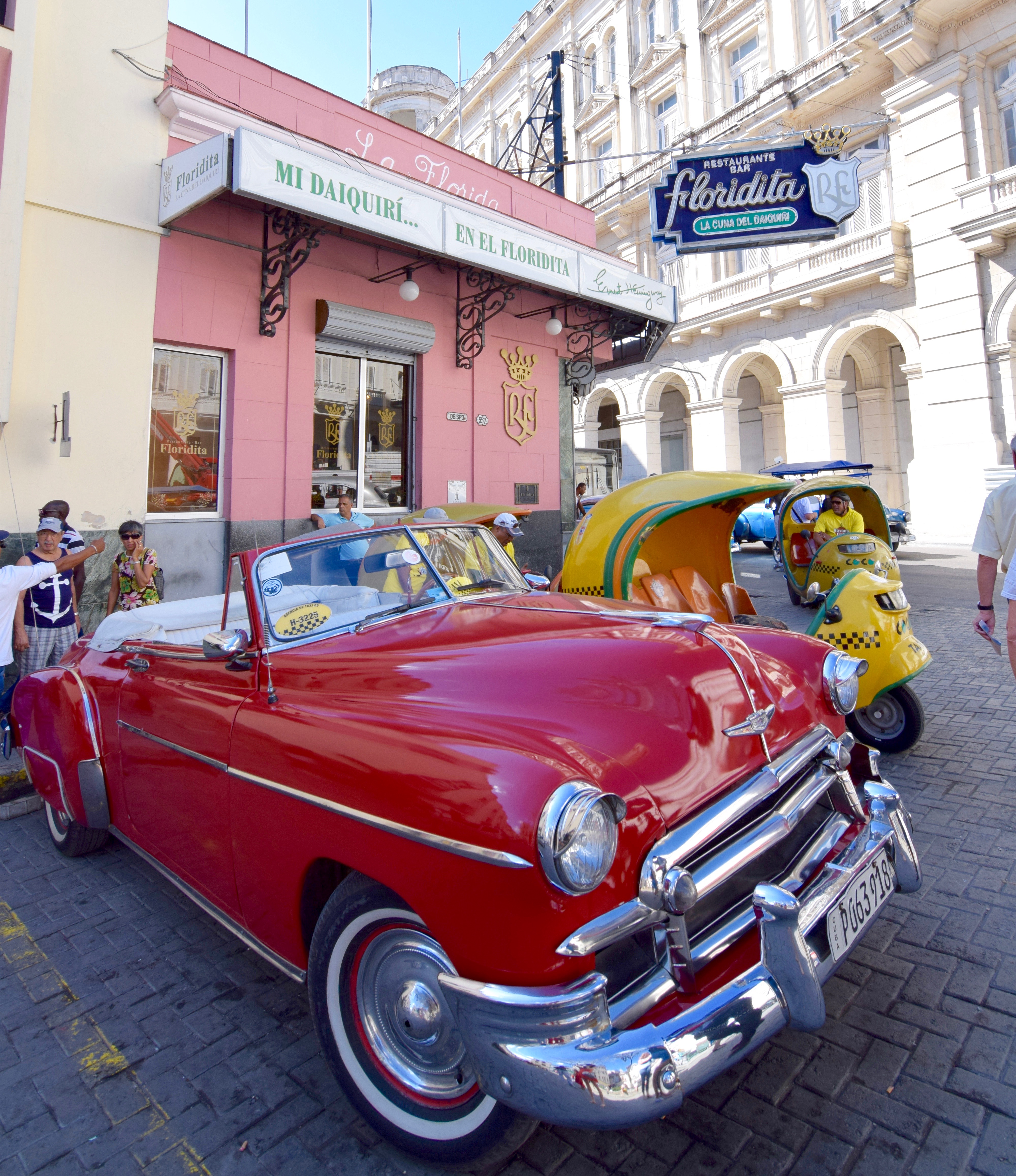 photo credit: Lauren Breedlove
- Mojitos at California Cafe: The off the beaten path watering hole in the Vedado section of Havana is a small but lively bar hosting some seriously good food, jams, and if you're lucky, impromptu salsa dancing by the friendly bartenders. And that mojito I mentioned? On point.
- Fabrica de Arte Cubano: This trendy converted factory, housing 3 floors of art galleries, live music and dance performances, not to mention bars with copious drinks, is still an enigma to me.
I did however, wait in line for 2 nights in a row, for an hour each time to no avail. I'm not sure what goes on in there, but it must be on point– so get there early.
---
NEED TO DO
- Drinks at Hotel Nacional de Cuba: the view overlooking the sea wall is excellent and the drinks, well, just yes. Also there's a random peacock lounging around so, there's that.
- Ride around town in an olde timey convertible car and live out everyone's fantasy.
- Feel like getting out of the city? Hire a private driver for the day to Valle de Viñales- you may just run into a random Cuban cowboy offering horse back riding for an hour for 3 CUC (Or maybe that's just me).
- Stroll the streets of Old Havana and listen to the live music, marvel at the history, and see more of those swoon worthy cars I keep talking about.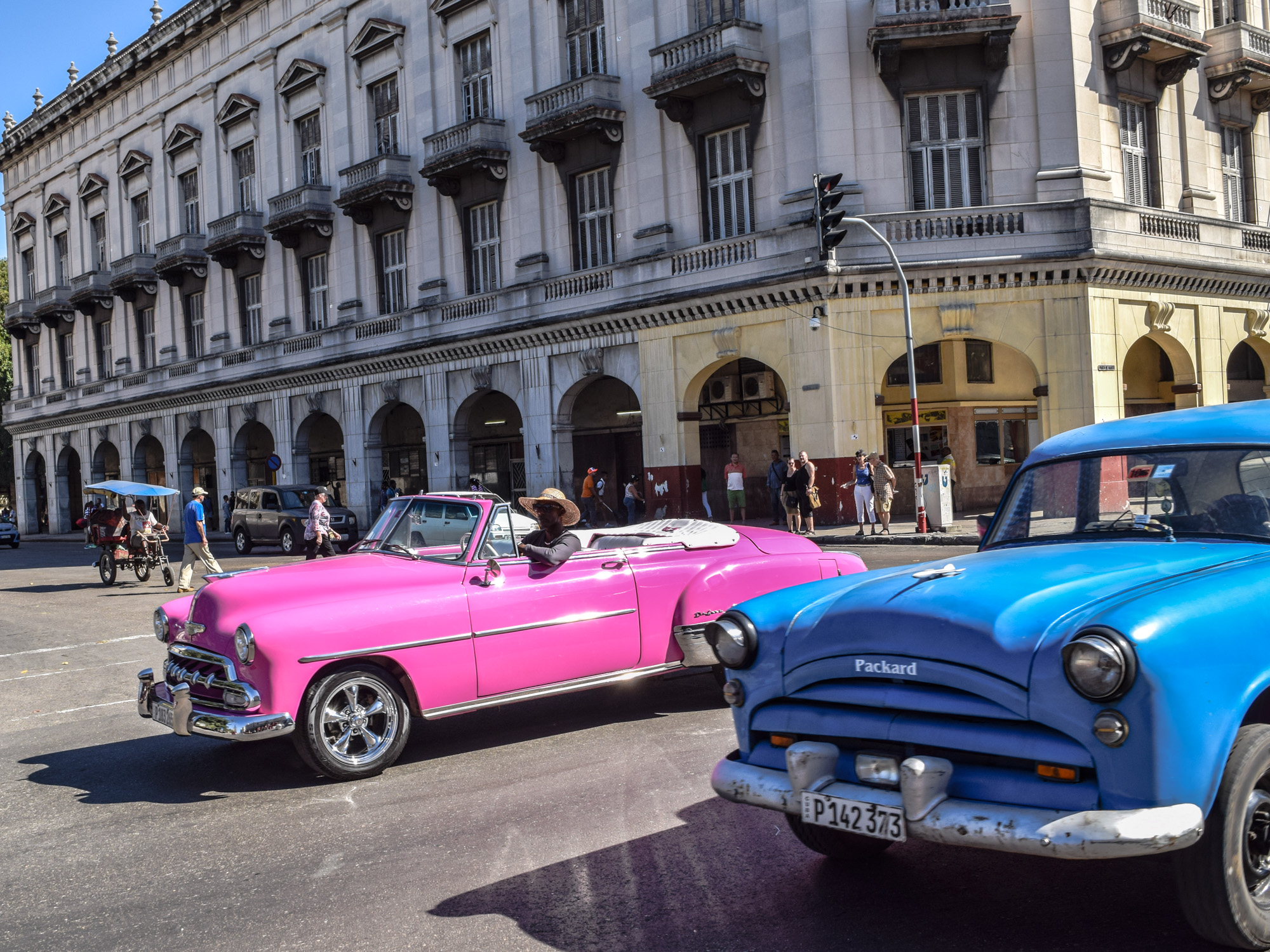 Photo credit: Lauren Breedlove
- Chat with the locals– everyone is friendly, helpful, and happy to have Americans visiting.
- Buy coffee at a legit coffee plantation. Mine came in a plastic water bottle and I wouldn't have it any other way. Level 12/10 authenticity achieved.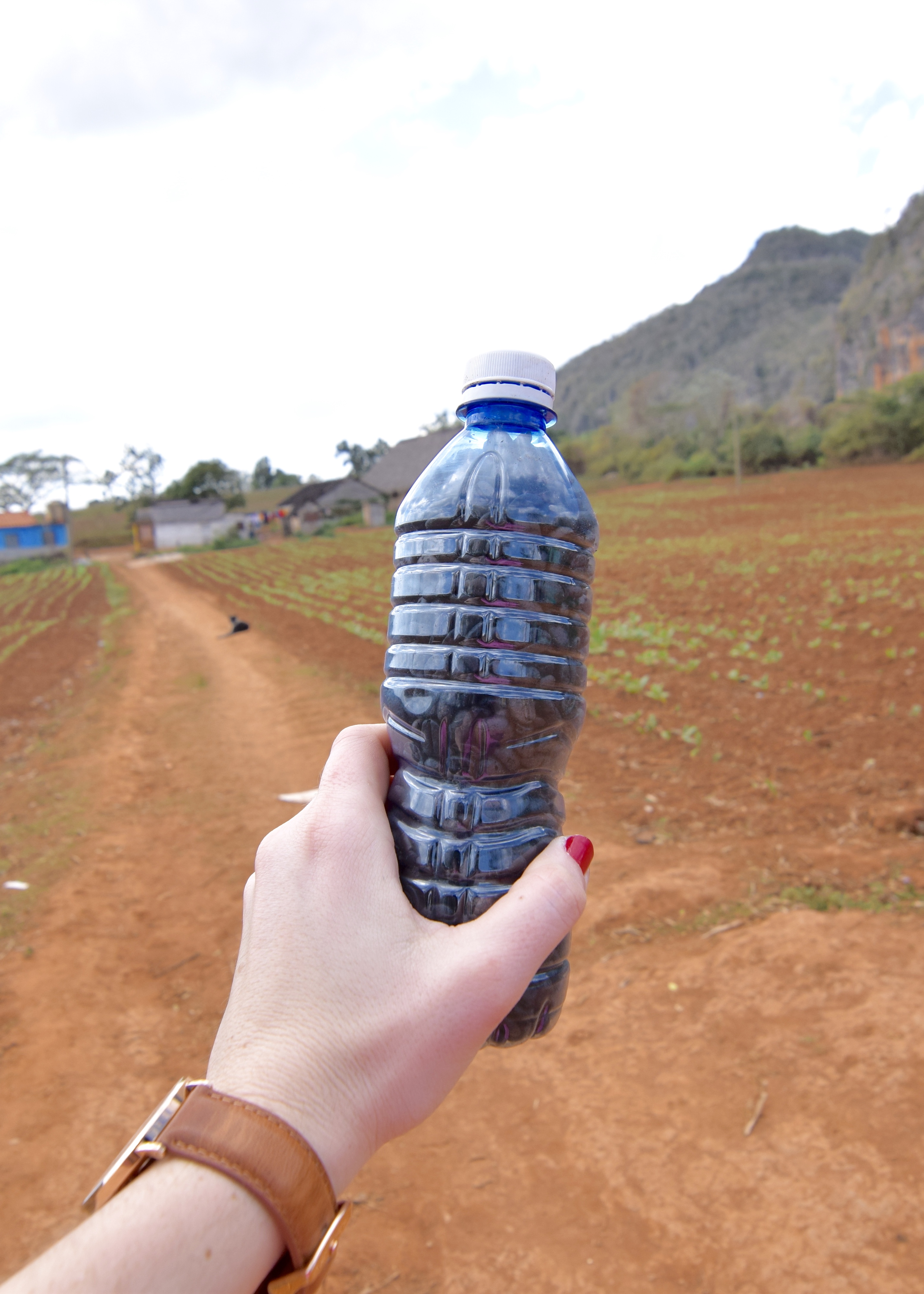 photo credit: Lauren Breedlove
- Cigars if that's your thing; they'll roll it right in front of you.
- Experience art and music in some form or another. The Callijon de Hammel is a perfect outlet for this, and although I ran out of time, I hear there's a super version of Sunday Funday Cuban style that goes on here.
---
NEED TO GO
One of the best things I saw during my Cuban jaunt was a horse and buggy on the highway. No joke. Going to Cuba is like stepping back in time, and you definitely needn't be a history buff to enjoy all that it has to offer.
The best part is that it's a totally doable long weekend trip, and they even have cockroaches, so you'll feel right at home.
What are you waiting for?! THE RUM WON'T DRINK ITSELF, PEOPLE.
[Feature Image Courtesy Lauren Breedlove]