Forget the pricey plane tickets or an hours-long trip to the seaside, a beach-esque getaway complete with cocktails, sandy toes, glistening blue waters, and thought-provoking artwork is right under your nose! Dream a little dream at Dream Downtown, Chelsea's secret hotspot for a swim, play, and a meta-arts NFT exhibition from LA's own Crypt Gallery.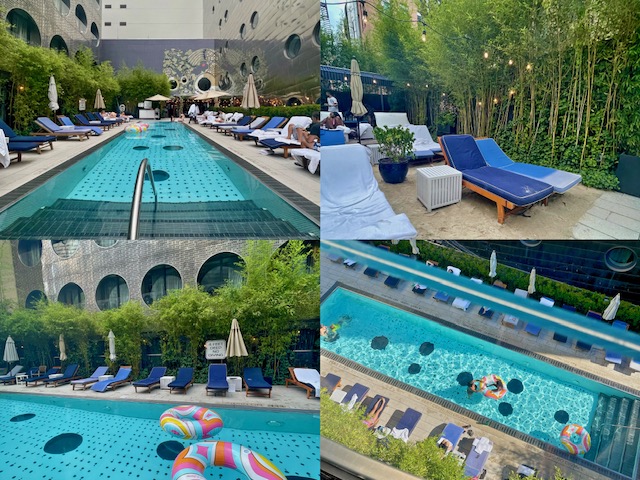 Luxury boutique hotel Dream Downtown creates maritime magic in Chelsea, located near gems like the Chelsea Market, the Little Island playground, Whitney Museum of American Art, and the Starbucks Reserve Roastery New York. In partnership with The Crypt Gallery, it is also home to one of the largest physical NFT art exhibitions to ever take place in a hospitality setting, with 70 digital displays to explore in the hotel's main lobby areas and Swing Room. As the new hotspot for digital artists, The Crypt Gallery at Dream Downtown features regularly changing exhibitions from up-and-coming artists, seasoned collectors, and significant community initiatives. The best part is, that it's totally free and open to the public, which is one reason to visit Dream Downtown pronto!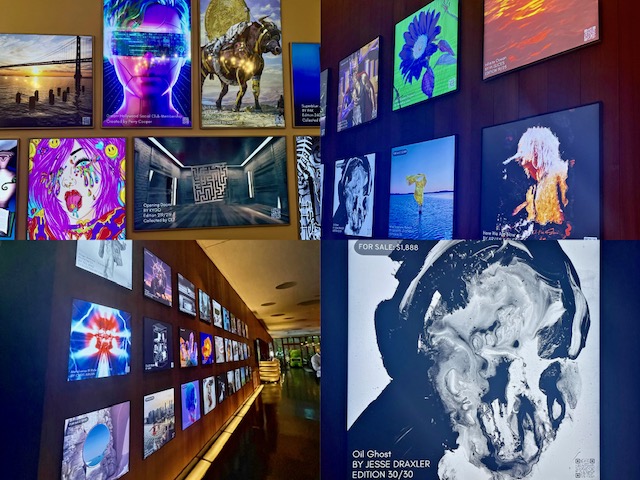 Dropped in an opportune part of downtown, Dream Downtown offers visitors a candid and picturesque slice of city life. The hotel's futuristic and metallic exterior encourages curiosity, while the opaque interior design fosters wonder. Urban travelers can explore any one of the 315 loft-style guest rooms and suites fixed with circular decor and windows, some of which overlook their glass-bottom rooftop pool and a chunk of the skyline.
For rejuvenation, visitors can book an appointment at the on-site Benjamin Salon. Reserve a chair at The Beach and enjoy Pan-Latin eats & cocktails by the pool, or evening entertainment options like the PHD Rooftop and Philippe Downtown. We recommend the Chicken Pibil Tacos and Tuna Poke, both of which are safe for gluten-free sensitive foodies! Otherwise, visitors can spend the evening enjoying the cool, cozy, and comforting ambiance of their bed with room service, streaming services like Netflix, and an individually stocked bar.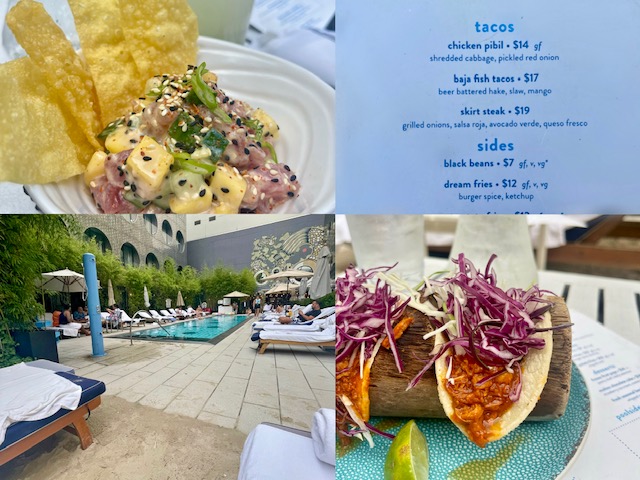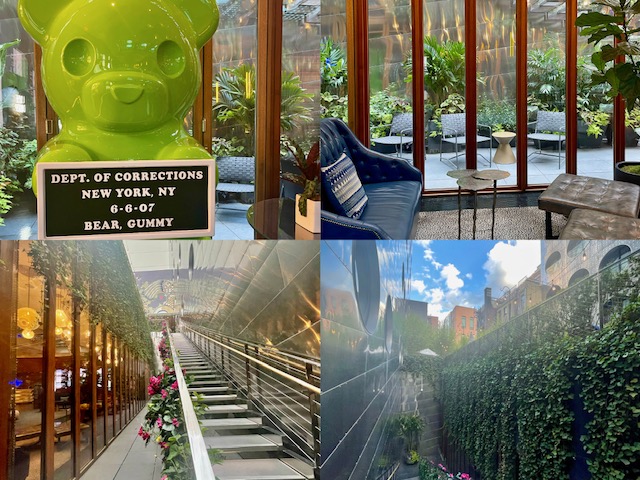 Dream Downtown's visually stunning design is illustrative of cruise ships or charters, bringing the essence of a voyage to dry land. The rooms contain a range of calm colors like gray and cream, fit with clean white linens that allow the full spectrum of unique decor to take center stage. Throughout the private and shared spaces, artwork and cascading botanicals offer surprising pops of color and bold examples of modern design. One-of-a-kind accents like chain-linked shower curtains, orb lighting, multi-faceted mirrors, and ring-shaped tiles transport guests.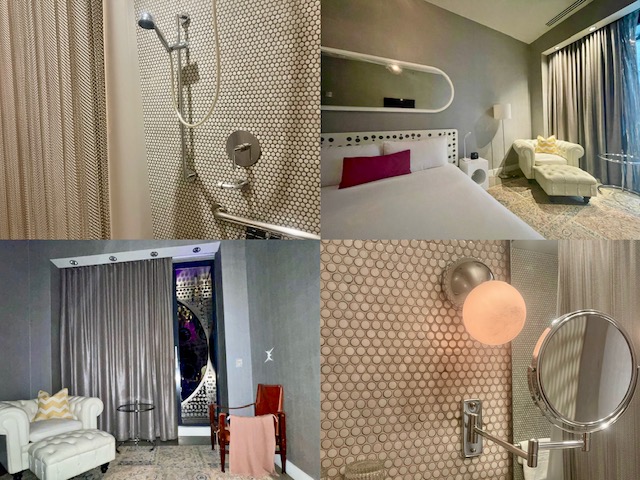 Learn all about booking a stay by visiting, Dream Downtown and find out about the artists and curators of their NFT exhibit, The Crypt Gallery. For more information about the other Dream Hotels properties all across the US and beyond visit, Dream Hotels.