As some of you may already know, September 22nd marks the first official day of Autumn. However, if you're anything like me, you want to hang on to the last drops of Summer for as long as possible.
There will be plenty of time for hoodies, hayrides, salted caramel constipation, hearty stews, and leaves changing colors– CALM YASELF and don't be such a #Basic B*tch!
Rooftops, Rosé, beaches, (friends with) pools, and NO PUMPKIN SPICE LATTES is where it's at for a lot of us.
With next weeks temps in the high 80ºs, it's important to know where you can get a nice cold bevvy, while still sweating your tits off... especially if you jumped the gun on breaking in your cozy fall wardrobe.
[anad]
---
1. Roof at Park South (125 East 27th Street)
eddiegoing Enjoy the last sips of summahtime ❤️ #DeathToPSL #NYC #rooftops #CantStop #PSL #pumpkin #stop #latergram #LockHerUp #PrivateEmailServer
The Roof, The Roof, The Roof is still open! Roof at Park South stays open through the end of October! Don't wait, go now. It'll be even more popular next Summer so seize the day! They also have a new hot dog on the menu...live your best life but stop using the #ThisIsSoUs hashtag, please.
---
2. Sotto 13 (140 West 13th Street)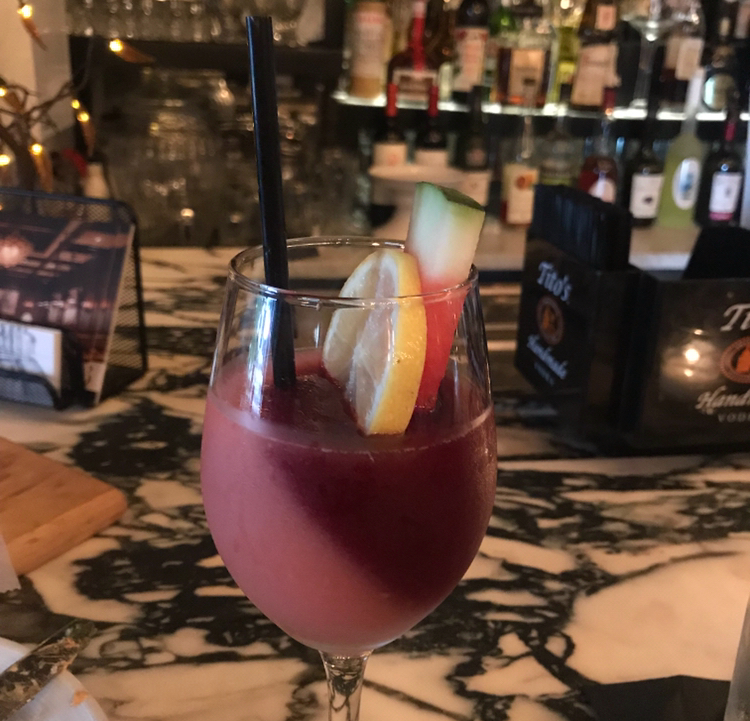 Swing by Sotto 13 for their 2 for $13 happy hour which includes the heavenly watermelon frosè and the frozen Hibiscus slushie. PROTIP: Ask the bartender if you can do half-n-half for the perfect insta-shot (but post it later and be in the moment!).

---
3. Refinery Rooftop (63 West 38th Street)
eddiegoing Summer water rosé, lemon, strawberries = Fantabulous Frosé - live your life! #🌹 #❤️ #LYL #Frosé #Frosè #Rosé #Rosè
Having not been to Refinery since just this past month, I realize I have been missing out! This Midtown hot spot can turn a little finance-bro-douchey at around 6 PM so get there early, unless you're about that life. They also feature a slushy each month that benefits a worthy cause via their #IGiveASip campaign. It's cool to give back, fam. PS: It's OPEN YEAR ROUND!
---
4. Yotel (570 10th Avenue)
eddiegoing So fresh and so clean 🍓! #Latergram #FitFam #MisterMan #Strawberry
Check out the colorful indoor-outdoor Terrace on the 4th floor club level of Yotel. Get the Urban Bourbon or the Social Butterfly cocktail and pair it with a zesty flatbread to keep those summer vibes strong.
---
5. Réunion (357 West 44th Street)
reunionsurfbar Wednesday's Anniversary Special: Throwback Coco Loco for $10 (2010 Price)
It's always summer at the Réunion Surf Bar– with frozen drinks like the Mermaid, Coco Loco, and even a Frozen Corona, who the HELL needs Pumpkin Spice?!
Be sure to check out their double-strong cocktails or their sharable Pacific Punches if you want to crawl home. PROTIP: Get the "Tot"-chos– tater tots with nacho toppings– keep it light!
---
6. The Roof at Viceroy (124 West 57th Street)
theroofny Cocktails in the air. ( 📸 by @cristinacotenyc ) @gerbergroup @viceroycentralpark #cheers
Even when the cold weather (finally does) come our way, The Roof at The Viceroy Hotel stays open all year with its newly enclosed cozy roof. The views of Central Park are like no other. Did you know they own the air rights in order to keep this view? #Respect.
[anad2]
Keep this on your list for now and for later. Top notch cocktails come at top notch prices. #ThatViewThough.
---
7. Blockheads (322 West 50th Street)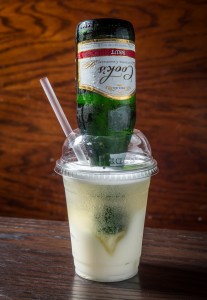 Two words; French Bulldog. What is it, you ask? Well, I'll tell ya: a frozen margarita of your choice with a mini bottle of champagne thrown on top. As you drink down your margarita, it halfsies with the champagne. Summer. In. A. Bottle.
[Feature Image Courtesy Instagram]