You might not know it by looking but Summer is RIGHT AROUND THE CORNER!
Who has time to wait– the official start of summer is June 21st, but there are frozen drinks awaiting our consumption so let's start NOW!
While our summer bods might not be ready, who cares!
The beach is gonna get whatever body we give it!
Below is a collection of some dope AF spots for you to add to your frozen-cocktail checklist!
---
1. North River Lobster Co. (Pier 81 - 12th Avenue & 41st Street)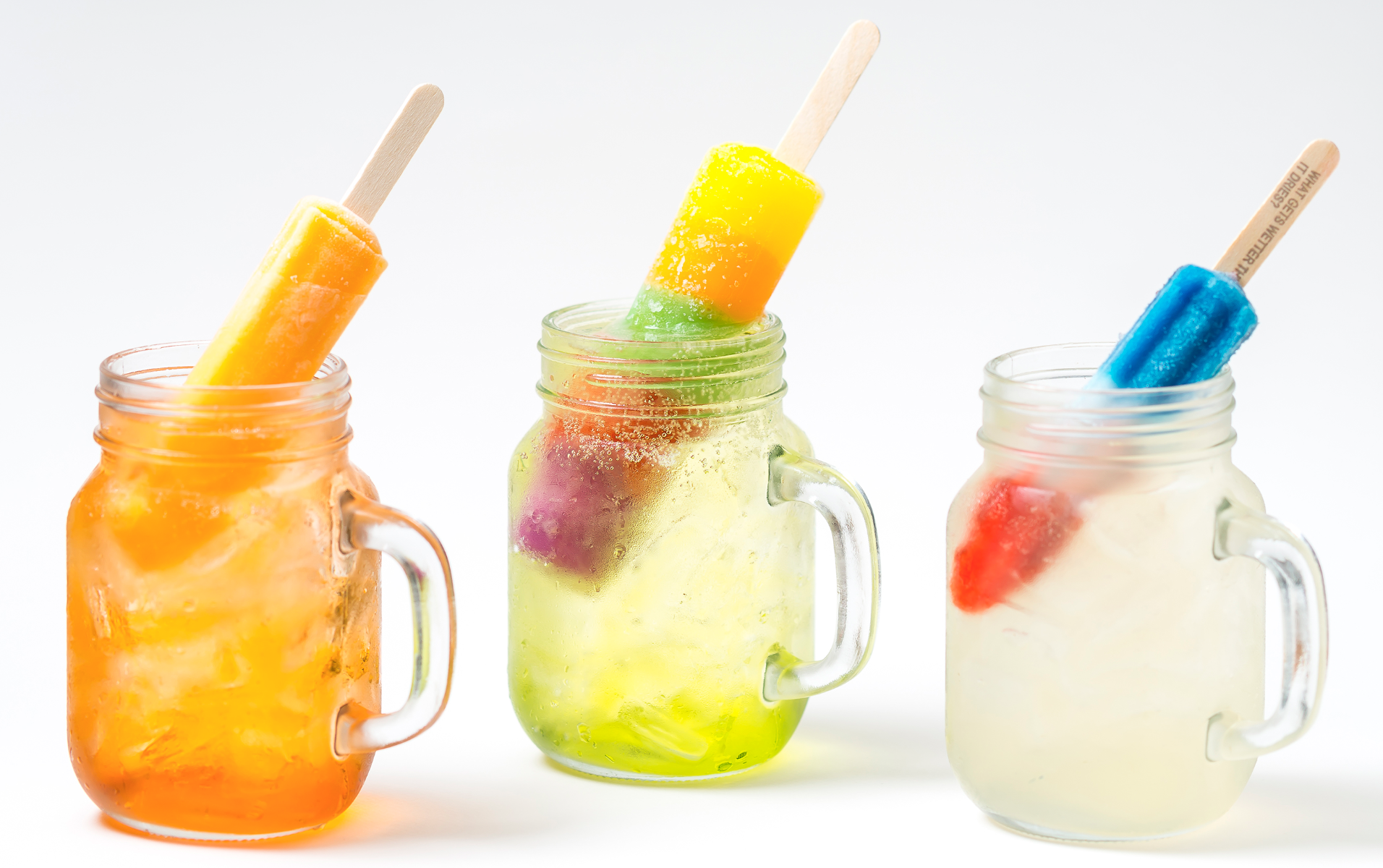 Eat. Drink. Sail. Drink Some More.
$10 to board this floating boozy vessel (credit cards only!) to sit back, relax, and sip on some frozen Pop-Sea-Cles! Choose from elderflower, melon, or aperol flavors, topped with Brut Prosecco and adorned with a flavored popsicle! It's a 4th of July explosion on your tastebuds!
[anad]
---
2. Street Taco (358 3rd Avenue)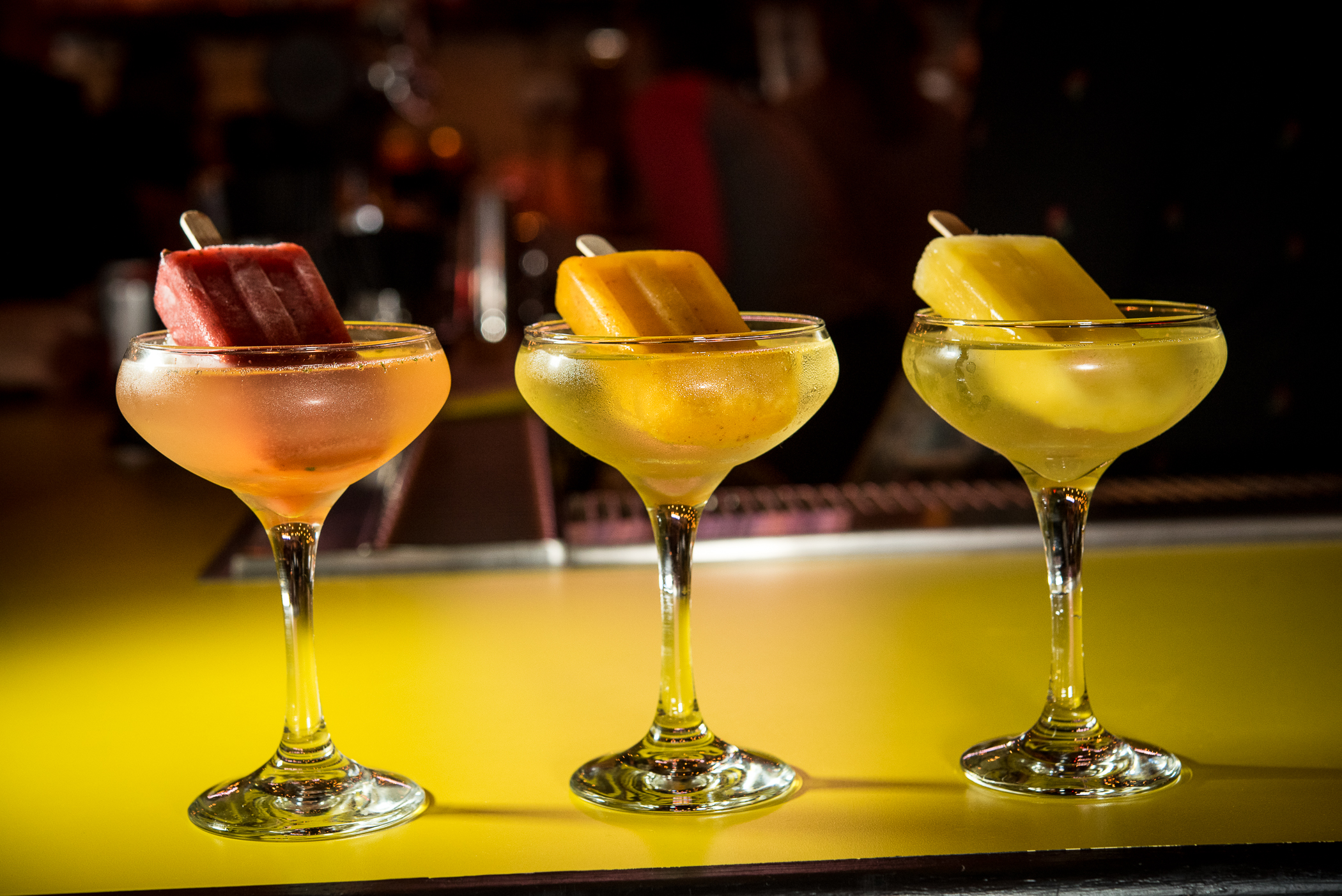 Grab your sombrero and head over to Street Taco for some Paleta Mimosas!
These bubbly cocktails are topped with either an orange ginger, mango chipotle, or a strawberry mint flavored popsicle. They also have white-and-red-swirled-frozen-sangria Tsunamis– yum! Cheers!
---
3. Mr. Purple (180 Orchard Street)
eddiegoing Sun's Out, Fun's Out! Happy #Thirsty #Thursday / Pre-Friday! 🥂✌🏼 #FrozenHibiscusMargarita #TreatYaself #ThirstyThursday #OMG #NYC
Frozen cocktails, rooftops, swimming pools, (and movie stars)!
Okay, movie stars aren't a guarantee. Take the elevator up the party and be sure to grab this frozen Hibiscus Margarita!
Two separate rooftops as well as a large indoor area, Mr. Purple is all the rage. ¡Ay Dios Mio!
---
4. Loopy Doopy Bar (102 North End Avenue)
giorgiosouto New York sendo New York 🇺🇸 #nyc #soon🔜 #myplace #tksgod #loopydoopy
Prosecco. On. Tap.
What's better than venturing onto a rooftop and sipping on some Prosecco or Rosécco? Adding a boozy-dipped popsicle to it, of course! This is a pricey spot but definitely worth the insta-story #fame.
---
5. VANDAL (199 Bowery)
eddiegoing Introducing the Rio de Frozé — RUN, don't walk. Cheers! 🌹🍷🍾 #Rosé #Frozé #AllDay #TreatYaself #OMG #NYC #Vandal #Bananery #RioDeFrozé
All roads lead back to Frozè!
Have you been to VANDAL yet? This graffiti-drenched NYC hot spot has many reasons to steal your heart and now you can add the Rio de Frozè to that list. Each comes with its own garnish and even has a hint of bannanery deliciousness.
Happy hour is from 5-7pm and YES, that includes the Frozè!
[anad2]
Multiple dining rooms including the front "Secret Garden" as well as a downstairs lounge for a chill time with friends. Be sure to also grab a couple of shots in their in-house GIF booth.
---
6. Sotto 13 (140 West 13th Street)
eddiegoing 25 Days Until Spring — Time To Wake Up & Taste The #Frosè #🌹#Spring #NYC #OMG #LaterGram #Sotto13 #Rosè #Frozè #FrozenRosè @Thirsty
Speaking of #FrozèAllDay, swing by Sotto 13 for a Strawberry Champagne Frozè or a Watermelon Lime Frozè. These cocktails are included in their happy hour from Monday-Friday, 5 - 7:30 PM at 2 for $13!
---
7. Stanton Social (99 Stanton Street)
eddiegoing Summer, where art thou? OH! There you are 😍😍😍😍😍! #SnowCones #NYC #OMG #Instagram #SummerLovin #HadMeABlast #😍
Small bites, high-end cocktails, and SNOW CONES!
Remember those snow cones from when you were a kid? Stanton Social has stepped up their game with this adult version of a childhood classic.
Take your pick from the Margaritaville, The Beach Party, and the Sno'groni! Get the sliders, get the ribs, get the mac-n-cheese! Treat Yaself!
[Feature Image Courtesy Eddie Going]