I don't know about you, but I try to celebrate any and all of these faux holidays.
They're fun, they're kitschy, and in most cases, they're boozy!
Case in point? National Watermelon Day, which is coming up on August 3rd.
Celebrate everyone's fave summahtime fruit with some deliciously festive takes, especially as we head into these crazy-sweaty dog days!
As always, drink responsibly and treat yaself!
---
1. Pizza Beach LES (187 Orchard Street)
pizzabeach Tackle the #mondayblues with a little pink watermelon #frosé
Head back to Pizza Beach and try their spin on an ice cold Watermelon Frosé. ::Drools:: If you're there when they first open the doors, the Frosè might not be completely ready... however, it is undoubtedly worth the wait!
---
2. North River Lobster Co. (Pier 81, 41st Street & 12th Avenue)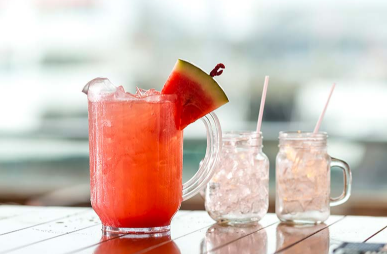 Bask in the sun and sip on this Watermelon Mule. It's comprised of Wild Tea Absolut Vodka, fresh watermelon, ginger brew, and fresh lime juice. Once aboard the boat, you'll get some beautiful 360º views of NYC included at no extra charge.
---
3. The Beach (355 West 16th Street)
What's better than a watermelon keg on the beach? NOTHING! Well, if you can't make your own keg and take a trip to the beach, then head over to The Beach at the Dream Hotel for the next best thing. Herradura Blanco, habanero syrup, simple syrup, fresh lime, and muddled watermelon inside of an actual watermelon keg! Enjoy and Instagram with caution.
---
4. The VNYL (100 3rd Avenue)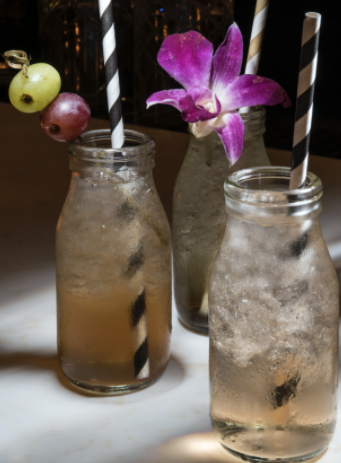 Swing by this record store/bar/nightclub for a Clarified Sangria Milk Punch. It's got...(ready?)...Grey goose, rose wine, pomegranate, watermelon, strawberry, lemon, orange, vanilla, white peppercorn, cinnamon, demerara, & milk– PHEW!
---
5. Street Taco (358 3rd Avenue)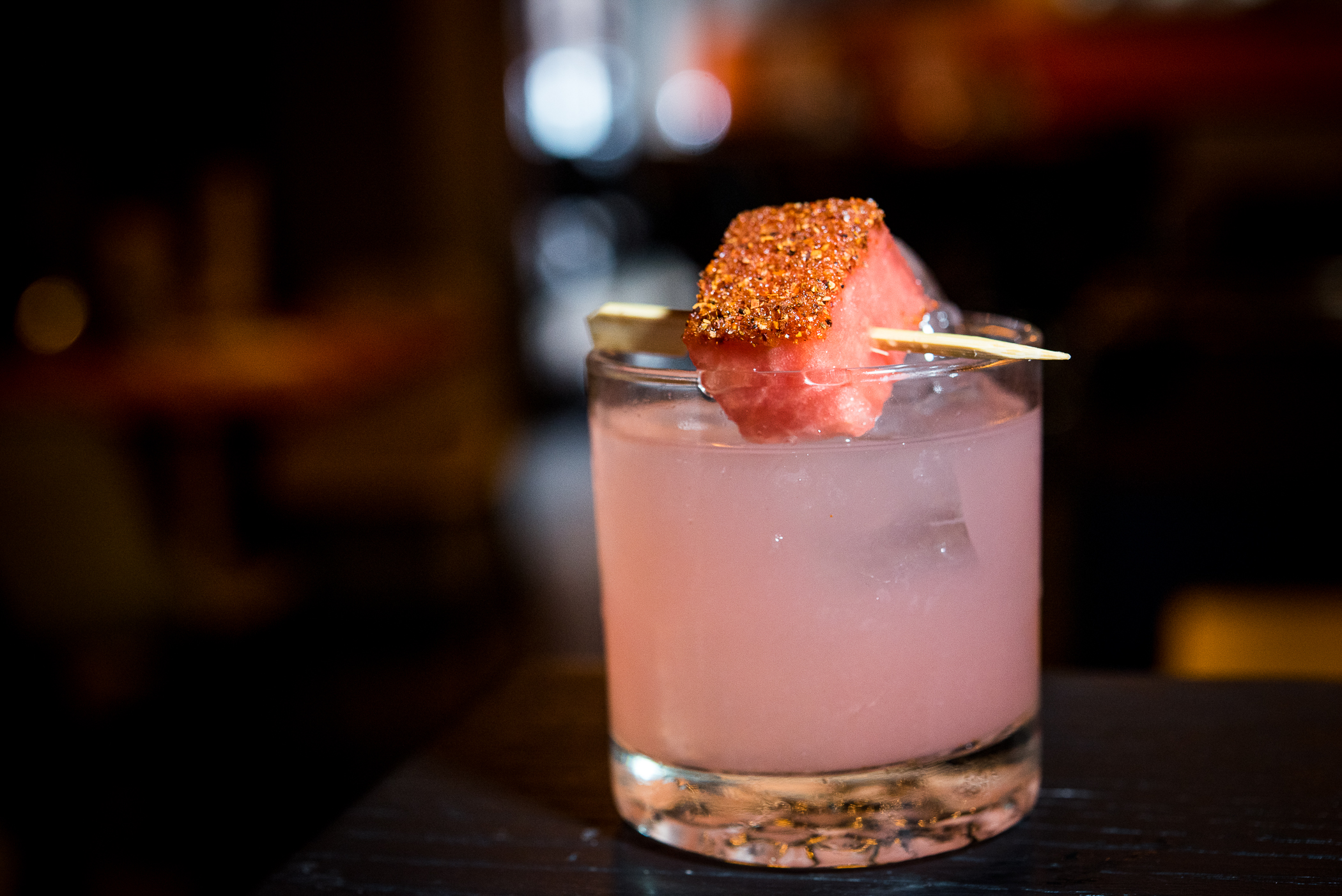 Street Taco is featuring this beautiful cocktail called Los Villanos -- milagro silver, fresh watermelon, lime, and agave topped with a watermelon floatie.
---
6. Tacuba (802 9th Avenue in Hell's Kitchen & 35-01 36th Street in Queens)
tacubahk Tag a friend you want to have our deliciously refreshing #WatermelonMargarita with! It's #TipsyTuesday and we're on 802 9th Ave 😉 📷: @jbeats #TacubaHK #MexicanCantina #MexicanFood #NYC #HellsKtichen #Restaurant #eeeeats #nyceeeeeats #eatingfortheinsta #instafoodie #feastagram #buzzfeast #forkyeah #newforkcity #eater #eaterny #devourpower #feedfeed #foodphotography #foodbeast #noBSfood #buenprovecho #chowdown #tacos
Head up to 9th avenue for this pitcher/picture-worthy Sandia. Maestro Dobel Silver, St. Germain, jalapeño-infused cointreau, muddled watermelon, fresh line, and tajin– when their powers combine, they create one of the most beautiful watermelon cocktails you've seen.
And live your life– get a pitcher!
---
7. Elmo (156 7th Avenue)
aubreytinker #watermellonmartinis are always a good idea 🍉👌🍸 #NYC #familytime #celebrategoodtimescommon
One of our favorite Chelsea eateries has got two watermelon cocktails for your imbibing enjoyment: the watermelon martini...
...Or a secret menu item: the deliciously frozen watermelon margarita...
ProTip: Watermelon notoriously pairs well with truffle fries and lobstah mac-n-cheese.
8. Terroir At The Porch (450 West 15th Street on The High Line)
eddiegoing #Ice. #Cold. #Frozen. #Watermelon. #Frozé. #🍉
Last but not least, head up to The High Line for an iced cold frozen rosé. You can cool off and escape the frenetic energy of the city (oops, wait, you're on The High Line). The trade off is, you can't leave "the porch" with your cocktail in hand, those are the rules.
[Feature Image Courtesy Eddie Going]