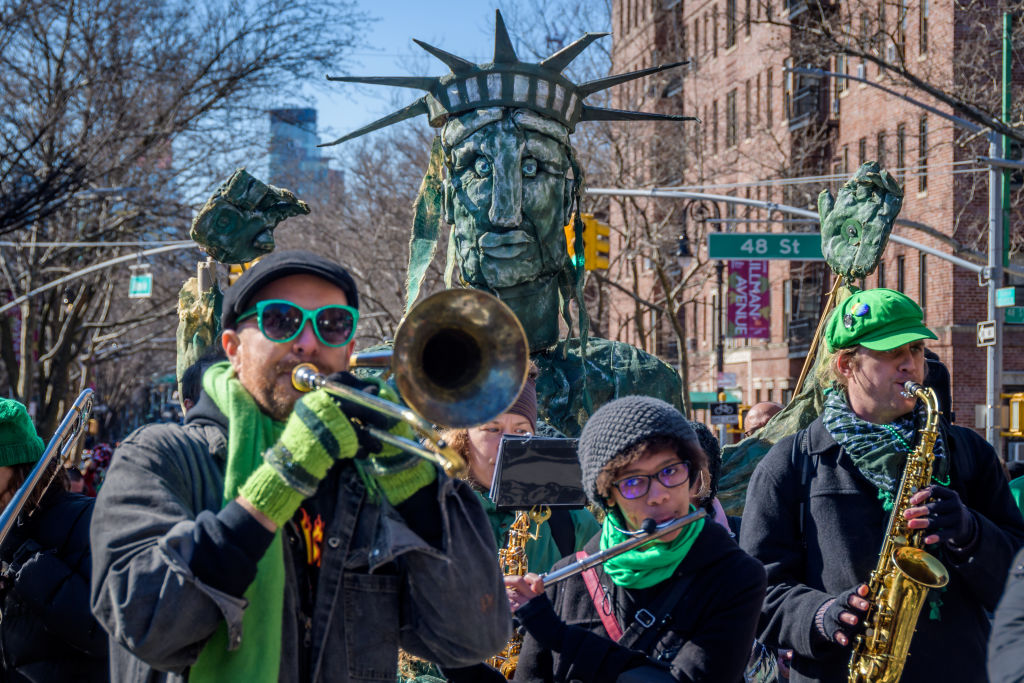 As St. Patrick's Day nears in New York City, crowds flock to pubs and drinking takes center stage. Although we adore pub crawls, there are other exciting ways to spend St. Paddy's day in the city.
Grab your friends and explore activities throughout the five boroughs that simultaneously delight and educate attendees. Whether it's a history lesson on Irish gangs or a trip to the Irish Arts Center for folk storytelling, there are plenty of reasons to visit some of these 6 under-the-radar historical sites in New York City!
McSorley's established itself in 1854, maintaining its connection to Irish roots through menu items and tap choices. They offer just two exclusive beers to guests: McSorley's Dark Ale and McSorley's Light Ale. McSorley's authentic vibe carries on from their ceiling to their pub floor, which is sprinkled with sawdust. As customary in Irish pubs, the sawdust-coated floor prevents sticky spills and other haphazard messes that coincide with boisterous and intoxicated fun.
The American Irish Historical Society
The American Irish Historical Society is the superpower resource for Irish culture and history in New York. Since their launch in 1897, they've strived to inform the world of the achievements of the Irish in America and become a national pillar of study and culture. The institution highlights Irish figures in America, including upcoming cultural exhibitions, talks from emerging and established scholars, fine art installations, and live musical performances. All of their programmings occur at their home base, conveniently located across from the Metropolitan Museum of Art.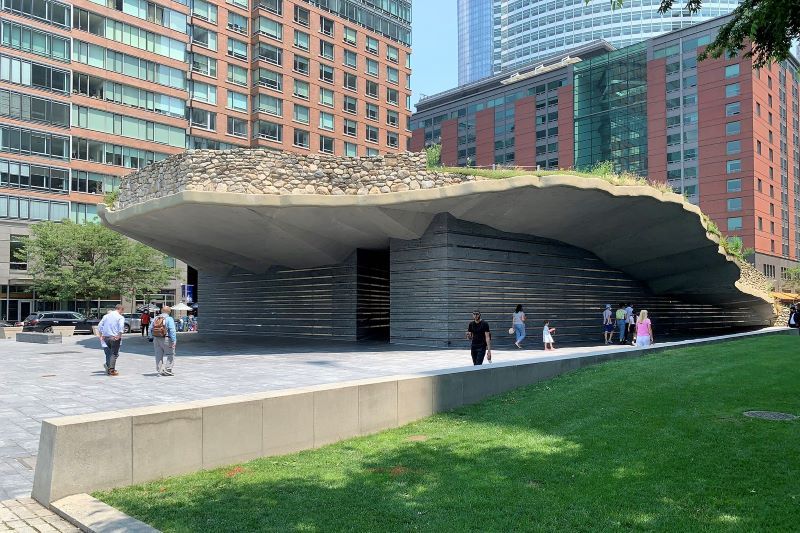 The Irish Hunger Memorial is one of the hidden landmarks honoring thousands of Irish people and their history. The memorial stands in honor of those who died during the potato famine and is fixed on the corner of Vesey Street and North End Avenue in Battery Park City. The memorial consists of materials like stones, earth, and native plants hauled directly from the western coast of Ireland. A number of the stones included in the memorial were sourced from Ireland, by artist Brian Tolle, architect Gail Wittwer-Laird, and architecture firm 1100 Architect. There's is also an authentic 19th-century cottage from Carradoogan, donated by the Slack family.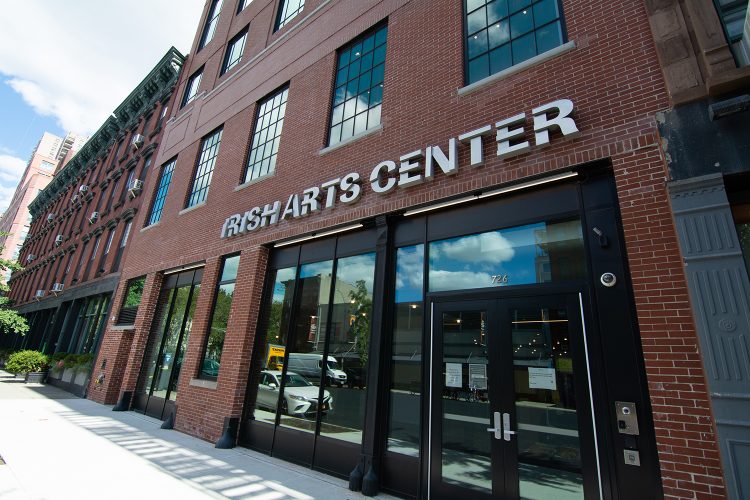 The Irish Arts Center, located in Midtown West, opened in 1972. They strive to unite Irish and Irish-American arts and culture within a 21,700-square-foot building. When guests enter the Irish Arts Center, they'll see a beautiful café and lounge, complete with soft Orior couches and chairs created from traditional Irish materials, as well as a bar counter built from a century-old walnut tree. Yes, there's beer on tap, but there's also food and drinks from Ardesia in Hell's Kitchen. It's so inviting that you might want to stay awhile, but that's the goal.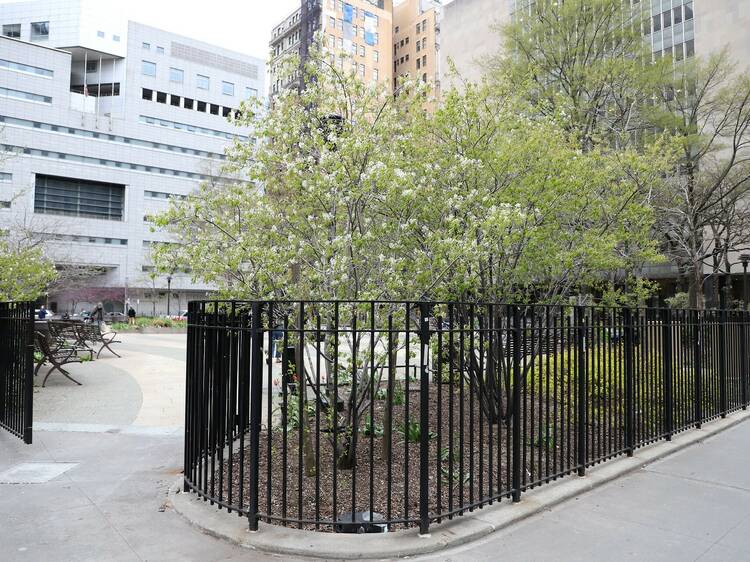 During the 19th Century, the Five Points area of New York City was considered a slum, but it was also largely Irish. During the Great Potato Famine, thousands of Irish people found themselves living in New York City, encompassed by Canal, Duane, Lafayette, and Bowery Streets. The neighborhood developed a reputation for grit and gangs, so much so it inspired Martin Scorcese's film Gangs of New York.
e
Once called the White House Bar and infamously known as the headquarters of Irish criminal Mickey Spillane, Hellcat Annie's is still operating strong at 637 10th Avenue. Named after two infamous Irish female gang members named Hellcat Maggie of the Dead Rabbits and Battle Annie of the Lady Gophers, it remains tied to the street gang known as the Westies. Today, guests will find less intimidating menu items like nachos, wings, burgers, and more small bites alongside microbrews.
Whether you're starting your morning with Irish coffee or capping your night with whiskey, there are plenty of small ways to celebrate St. Patrick's Day in New York City. If you enjoyed this article, check out 8 Irish Pubs & Restaurants to Get Your St. Paddy's Day Grub On!